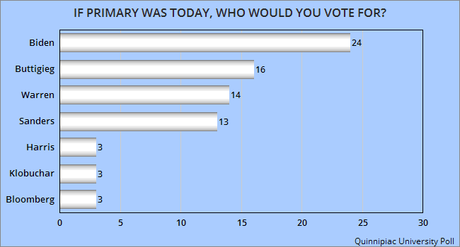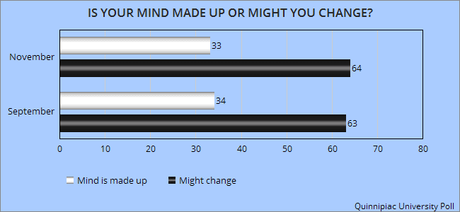 These charts reflect the results of the recent Quinnipiac University Poll -- done between November 21st and 25th of a national sample of 575 Democrats and Democrat-leaning Independents. The margin of error is 4.9 points.
As the top chart shows, the support for the leading candidates has changed. While Biden remains in first, Buttigieg has leaped over Warren and Sanders to now sit in second. But don't take these results to the bank. The race still remains very fluid, and will likely change again before the voting starts in a couple of months.
Back in September, only about a third of voters said their mind was made up while nearly two-thirds said they might change their minds. That was still true in this November poll.
The poll also asked some other interesting questions about the leading candidates. The results from those questions are in the charts below.