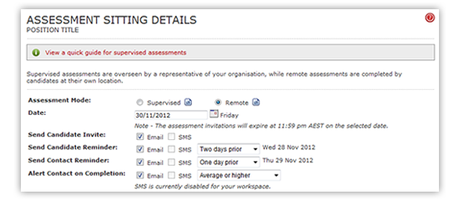 By setting up real time notifications, you will receive a message as soon as candidates complete their psychometric assessments. 
This eliminates the need to log back into the system every time you want to view results and means you can respond immediately when a stellar candidate completes testing.

How do I set up notifications?
When inviting candidates for testing, simply select the option to receive email and/or SMS notifications as soon as candidates complete their assessments.
The email notification includes links to the candidate and position reports. You can also go one step further and specify exactly which results you want to receive. For example, you may only want to receive reports for candidates who score "far above average" so you can contact these people straight away for an interview.
Good candidates don't last long, so make sure you get to them first. You can start using this handy feature today.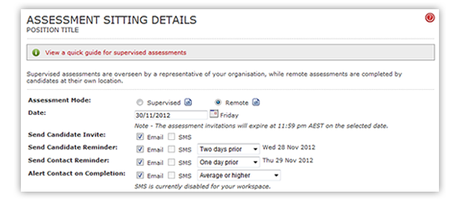 Need help?
If you have any questions or need assistance we are always happy to help, simply call Client Services on 1300 137 937 or email [email protected]