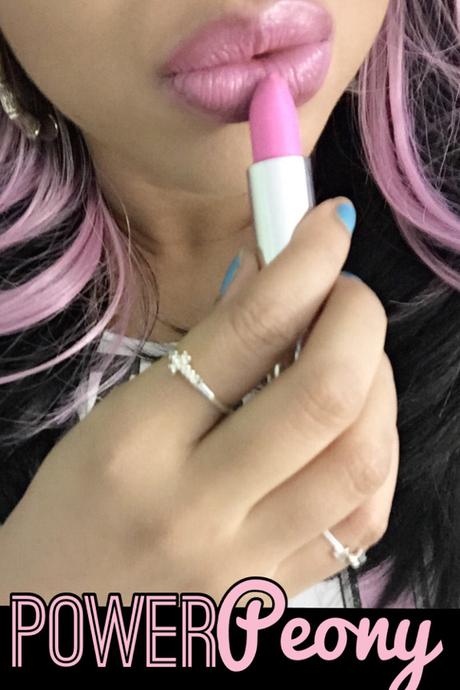 Power Peony is Spring
Nothing says spring like Maybelline Rebel Bloom Power Peony lipstick. So this lipstick swatch/review is just in time. I grabbed Power Peony because of its cool, blue based undertones. It's a true representation of the peony flower. It reminds me of a mix of lilac and a medium shade of pink.
In this post's pic, I'm wearing Maybelline Rebel Bloom Power Peony with a liner. It is Coco Loco by Jordana. You can find them for $1.99 in most places. This lipstick pairs well with Wet n Wild Centerstage Blushes. All drugstore and retails for $5 each.
These are my go to blushes for the last few weeks. And they're only $5 — wet n wild fergie center stage blush. I have…

Posted by Girl Rates World on Sunday, April 12, 2015
Honey Smooth Lipstick Formula
So what about the formula for Maybelline Rebel Bloom Power Peony? Maybelline has infused their Rebel Bloom lipsticks with honey nectar. So they have a great feel when you put them on. Sort of a mix between a lipstick and lip butter.
Get it for as low as $7
Maybelline Rebel Bloom Power Peony retails between $7 and $10. I found all shades at my local drugstore. Keep an eye out for one of those BOGO sales so you can stock up on all them.
Get Social With Me!
Be sure to catch my next review or swatch. New posts are added weekly. You can also subscribe to the GirlRatesWorld youtube channel. Also say hi on facebook, instagram and twitter.