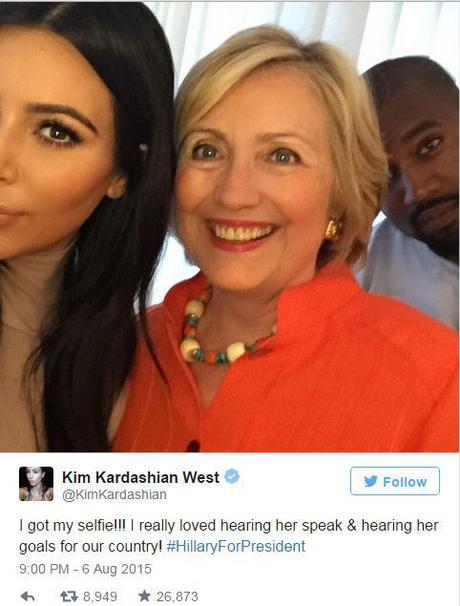 On Thursday (Aug. 6), while the 17 GOP contenders were having their debates, Hillary Clinton was in Los Angeles.
That night, she went to a fundraiser thrown for her by Justin Bieber's manager. (Variety)
People at the event were told not to take pictures of Hillary, but she made an exception for fame whore, Kim Kardashian, and her husband, Kanye West.
Kim's claims to fame are a "leaked" (wink, wink) homemade porno tape and her humongous butt.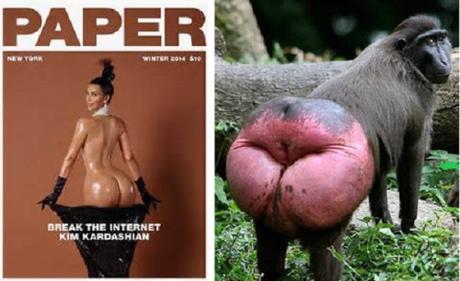 For his part, West is so grandiose, he compared himself to Jesus and posed as Jesus wearing a crown of thorns on the cover of Rolling Stone magazine.
~Éowyn