Kansas City, nearly unbelievably to me, anyway, given the coverage of our shootings and killings, didn't make an ugly list recently.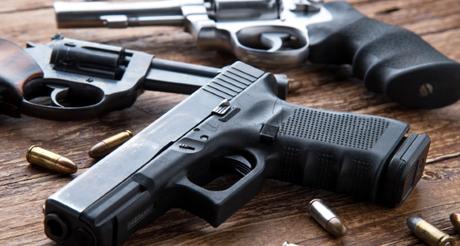 Murder map: Deadliest U.S. cities
Herewith, some highlights--
Wichita, Kansas, 58. Stunningly tied here with MIAMI, FLORIDA.
Topeka, tied at the 50 spot with Columbus, OH.
Dallas 49. Houston, 47.
Tulsa at 30, tied with Fort Wayne, IN.
Oakland, CA at 27.
Atlanta, GA 23.
Peoria, IL 18.
Little Rock, AR, 17.
Chicago, 16.
Washington, DC at 10.
Memphis, 6.
New Orleans at 4.
Detroit at 3. Not the worst.
St. Louis, Missouri at the number one worst spot of deadliest cities in the nation.
Even little old Springfield is there at number 61.
But no Kansas City.
Yahoo.
One for a win.
I'll take it. We'll take it, for sure.