Packed with a small coil gun, Priebe's web shooter can fire fish lines with tiny harpoons at a target with the press of a button. All the great power inside this web shooter depends on a lithium-polymer battery. Check out the video to see how it works.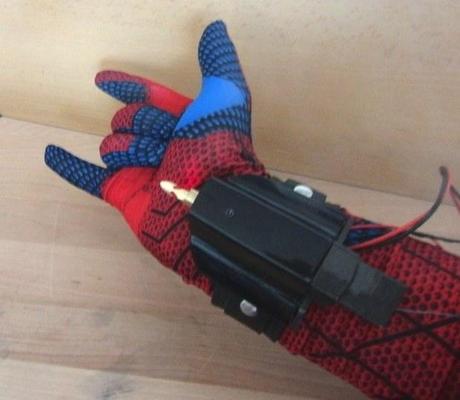 Read Also: New Trailer for the Amazing Spiderman 2 Video Game Showcases the Villains
Well, I guess it will be only a matter of time before we get to see some crazy guy trying to swing through the city of New York using these fish lines. Let's pray it won't come to that. Not that it's a bad idea, the world is just not ready for a real life Spider Man.
[Source: Gizmag / YouTube ]
(All images, trademarks shown on this post are the property of their respective owners)
Follow @nrjperera - Roshan Jerad Perera