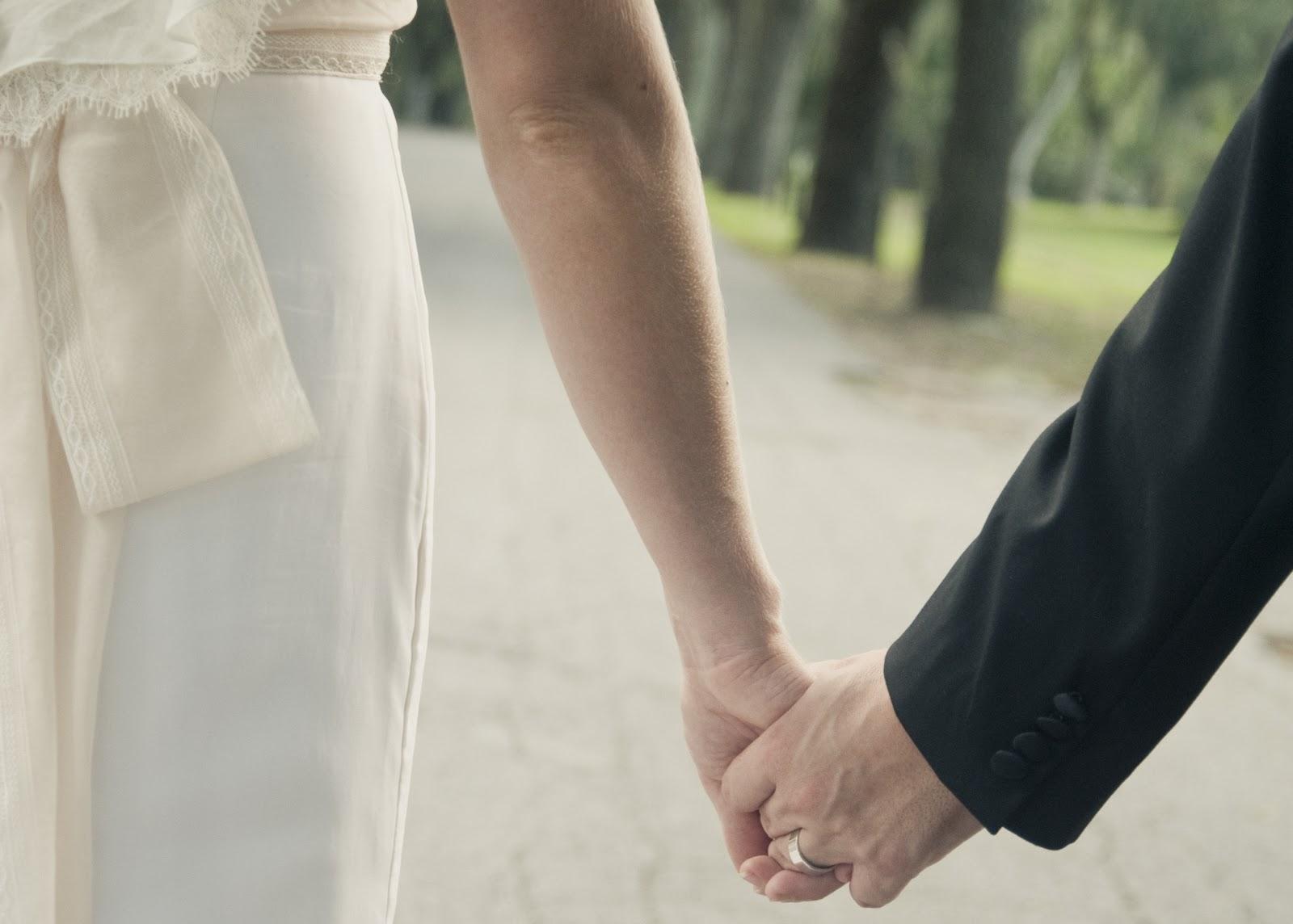 ooh la la! I get so excited when we finally get the images of our client's weddings. Probably not as excited as the bride and family gets, but pretty close! It was almost 1 year ago that I met Elizabeth and Joe, just as I was getting the business going and their wedding was on Sept. 2nd, 2012. I 
immediately
 bonded with this fun couple. Joe's funny humor and Elizabeth's sweet 
demeanor - they are such a cute couple. I'm so glad that the photos of their wedding perfectly illustrated them. 

Many of their items were DIY including the self-printed escort cards that told guests which Savannah square themed table they were sitting at, the hilarious photos of Elizabeth and Joe that were taken of the two of them at each of the Savannah squares, and Joe's father made that amazing glass blown tree. At each guest table there were DIY spray painted glass wine bottles, some 
Spanish
 moss from the Savannah trees, and Elizabeth's mother's family heirloom milk glasses. Everything came together for their 
simply Savannah wedding themed wedding!
They were a Day of 
Coordination
 package for us and didn't have too much to set up, but what they did have was so sentimental. Even though I wasn't completely involved with the entire wedding process for Elizabeth and Joe, I still felt like we had a great connection and I'm so thrilled that I was able to help with their special day! 
One of my FAVORITE special part of their wedding was the unique readings that were done at the ceremony. Enough of me talking, enjoy the photos too!
"The Velveteen Rabbit"
"What is REAL?" asked the Rabbit one day. "Does it mean having things that buzz inside you and a stick-out handle?"
"Real isn't how you are made," said the Skin Horse. "It's a thing that happens to you. When a child loves you for a long, long time, not just to play with, but REALLY loves you, then you become Real."
"Does it hurt?" asked the Rabbit.
"Sometimes," said the Skin Horse, for he was always truthful. "When you are Real you don't mind being hurt."
"Does it happen all at once, like being wound up," he asked, "or bit by bit?"
"It doesn't happen all at once," said the Skin Horse. "You become. It takes a long time. That's why it doesn't happen often to people who break easily, or have sharp edges, or who have to be carefully kept. Generally, by the time you are Real, most of your hair has been loved off, and your eyes drop out and you get loose in the joints and very shabby. But these things don't matter at all, because once you are Real you can't be ugly."
Led Zeppelin - Thank You
If the sun refused to shine, I would still be loving you.
When mountains crumble to the sea, there will still be you and me.
Kind woman, I give you my all.  Kind woman, nothing more.
Little drops of rain whisper of the pain, tears of loves lost in the days gone by.
My love is strong, with you there is no wrong,
Together we shall go until we die.
An inspiration is what you are to me, inspiration, look and see.
And so, today, my world it smiles.  Your hand in mine, we walk the miles.
Thanks to you it will be done, for you to me are the only one.
Happiness, no more be sad, happiness I'm glad.
If the sun refused to shine, I would still be loving you.
When mountains crumble to the sea, there will still be you and me.
Photography 
- Dragonfly Photography
Ceremony Location - Whitefield Chapel
Reception Location - Mansion at Forsyth
Flowers by - Kiwi Fleur
Ceremony Music - Chris Dooley
DJ - All About You Entertainment
Wedding Cake/Dessert - Rum Runners
Hair Dresser - Bride's sister Rosa Winborne
Makeup Artist - See Jane (completely organic products!)