Happy 4 Year Anniversary to my husband, Christopher and I! I have created a nice post to share what we've been through together for the past four years. These pictures go from current to past. We recently moved up to the North Country of New York pretty much in Canada to where Chris is from and his family is. I grew up in Massachusetts but we've been living in Savannah, GA for about 5 years so going back to the cold was a huge shock for me. In this first picture you'll see the -3 degree weather in my car thermometer and that was normal for winter!! It was -25 for a few days - OMG! COLD!! We live in farm country and the fields look so pretty with the snow, fog and clouds. There are a lot of barns here and I'm determined to start taking more pictures of them since I have a new Nikon D3200! It's now summer, the fields have hay and corn growing, and it's much warmer.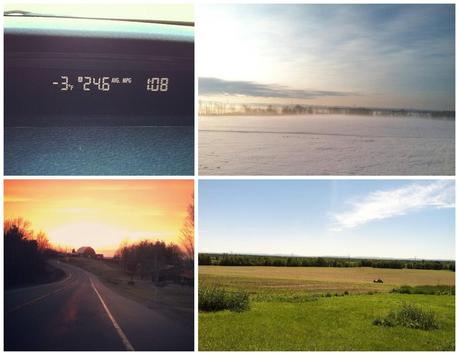 In order to get up to New York where we live we rented a Uhaul and packed up our house, then I drove behind Chris and his father (who took turns driving the truck) in our car with our 2 cats, dog and my mother since she lives with us. When I needed to sleep Chris would drive the car and we did this INSANE driving rotation and drove straight thru!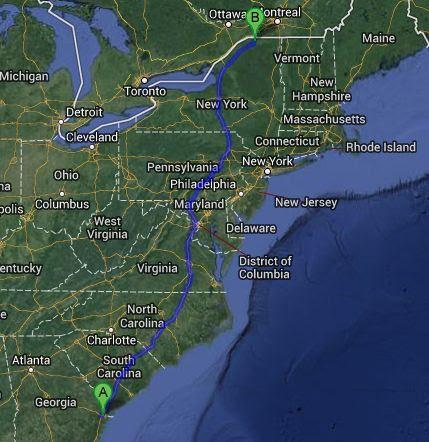 We used walkie-talkies - I had too much fun using them :)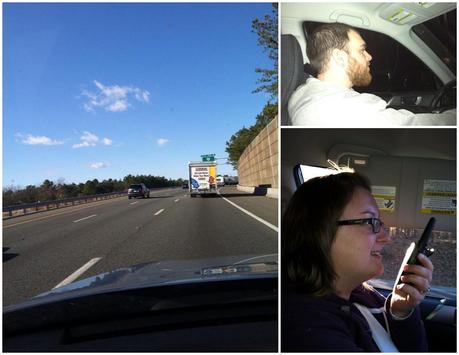 For our 3rd anniversary we went to eat at Garibaldi's one of the best Savannah restaurants in my opinion!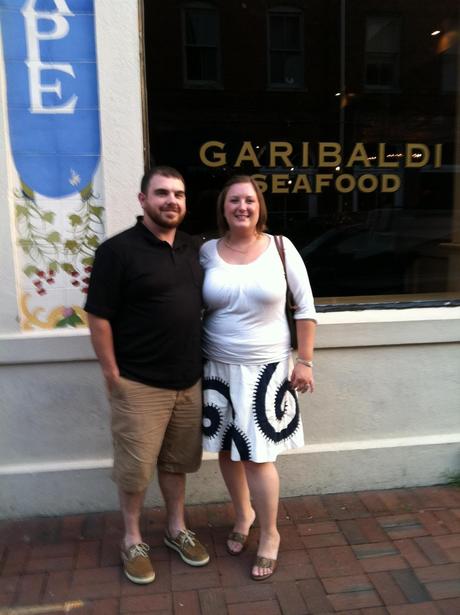 For our 2nd Anniversary with ate at The Olde Pink House also a super restaurant in Savannah, GA.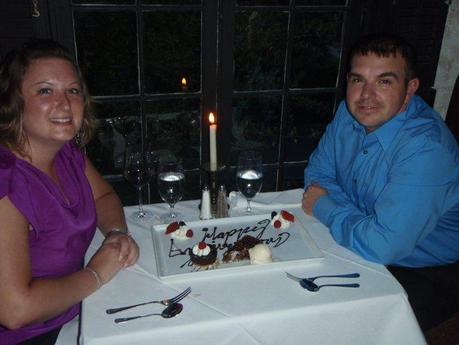 Below is the picture of us when Chris came home from his 12 month deployment and they arrived sometime around 3:30am or something crazy like that. I didn't care or sleep cuz I was SOOOOOOOO HAPPY TO HAVE HIM BACK!!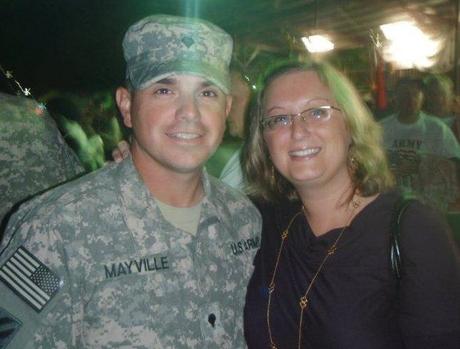 For our R.&R. we chose to go to Asheville, NC and stayed in an adorable cabin in Brevard, NC. Since we didn't have a honeymoon after our wedding this served as our much waited for honeymoon. So amazing! This picture below is us at the Biltmore.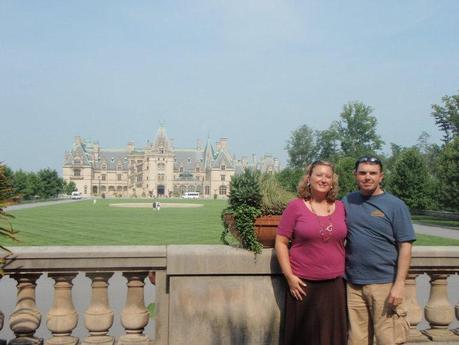 Can you tell Chris was a little tired in the picture below after his long journey to get home for our R.&.R. which was 9 months into his 12 month deployment.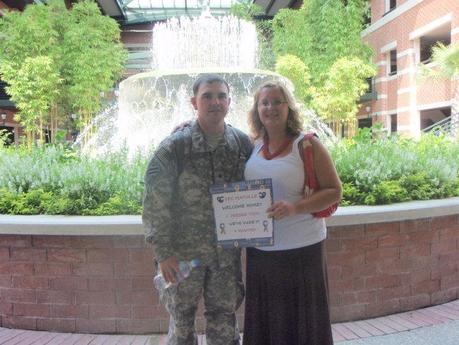 This is one of my favorite pictures of us from our wedding! July 2nd, 2009 
To read more about our wedding see my post here.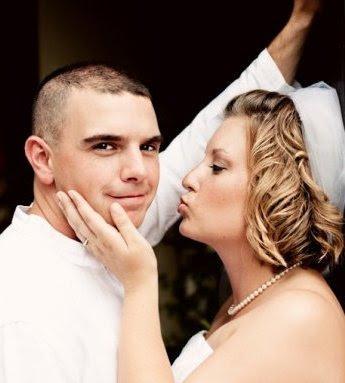 The last 2 photos are from our weekend at Amelia Island, FL where Chris proposed! We stayed at a really nice Bed and Breakfast Elizabeth Pointe Lodge then had a gourmet dinner at a French Restaurant that I would highly recommend called Le Clos. Can you tell we like to EAT FANCY FOOD for special events!!?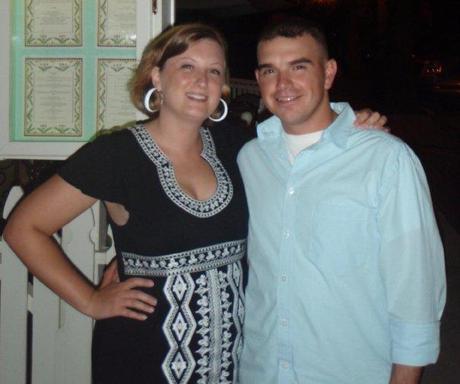 My ring is an antique that belonged to my mother's grandmother, so my Great Grandmother, who fled Germany during WWII and it was passed down to me.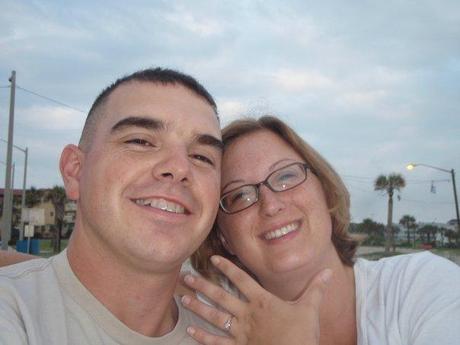 And there you have it!! Did you make it all the way down to the end of my looooong post about our love story? Chris is a wonderful person. He has such a huge heart, he cooks amazing, and his family has welcomed me into their lovely arms. Here's hoping for 40 more years of marriage!