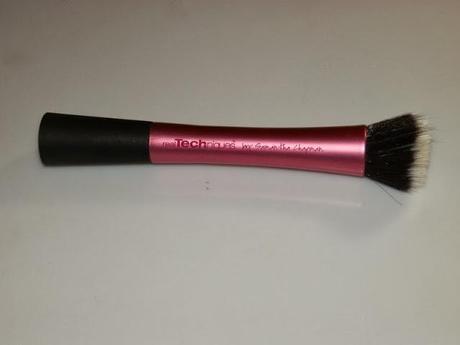 I waited for so long whether to write a review on few Real Techniques brushes or not, I purchased quite few items just to try and test to see if they are really as good as people were talking about.
When I was purchasing the brushes, I did not expect the quality to be as good as NARS or even The Body Shop's makeup brushes.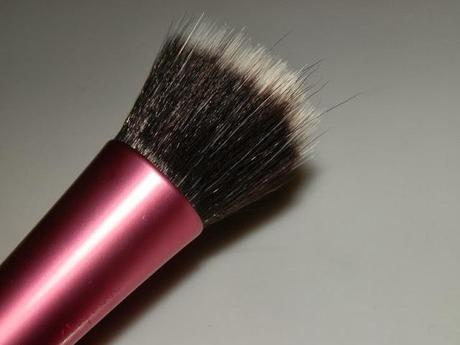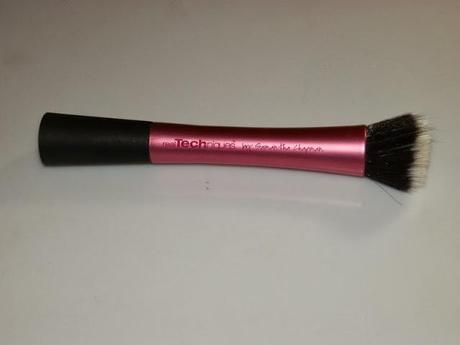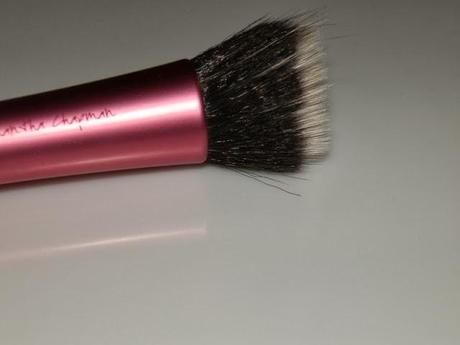 Those brushes ( Real Techniques) are not bad but they could be better. I do love some of their brushes, I will review them individually.
I can say that these brushes are good for teenagers for beginners.
This brush is in between MAC 187, 188 & MAC 130.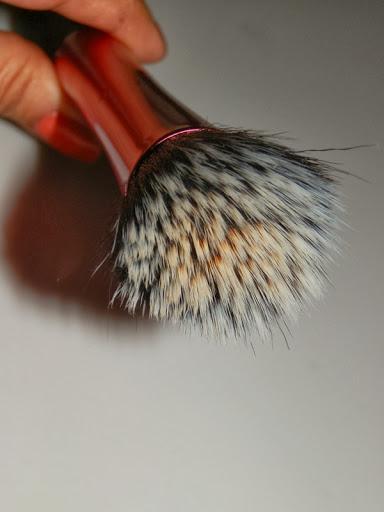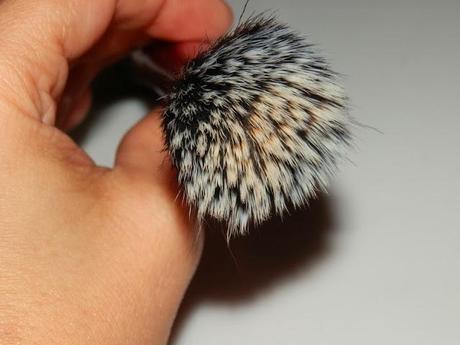 The bristles are taklon (synthetic fibre) it is a good brush if it does not fall out so much.
When it does not fall out, it gives me easiness to use it, I like the handle, it looks much more stronger than ££££ brands and it helps me to reach out and blend my foundations at difficult areas
I do not like to collect bristles on my face.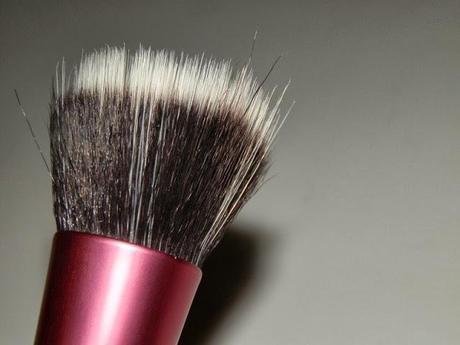 It leaves lines on your face when you are applying foundations, this does not look professional at all.
The Brushes somehow reminds me Sephora brushes, they have this nicely coloured brushes.
You can use this brush for liquid to cream products, or you can use to apply loose bronzers, powders & blushes.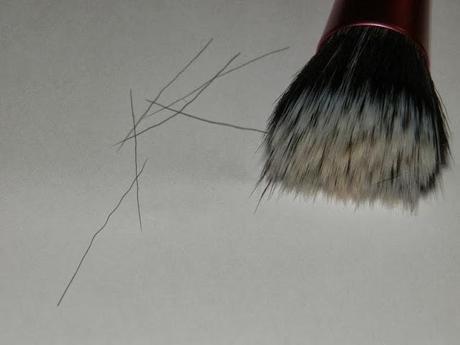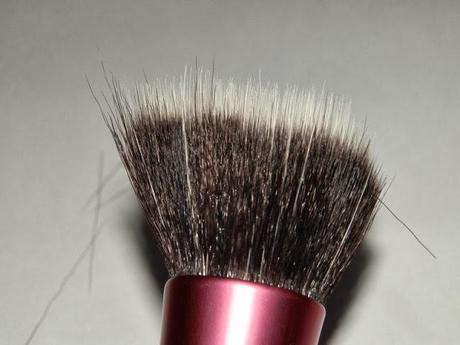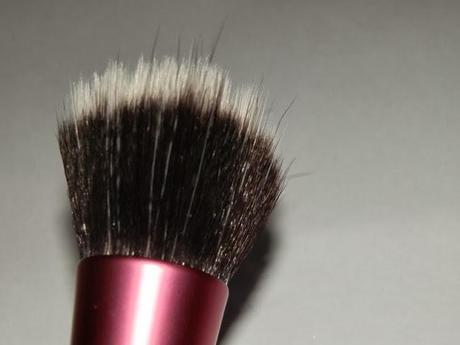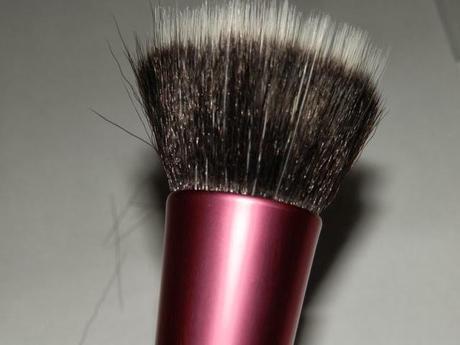 One of the other positive sides for people who does not keep their brushes in cups or brush cases, It can stand alone.
It is a great easiness when you are applying your makeup but when it comes to organising, it is a little on the negative side.
I will not be buying a replacement as I am unhappy with this brush.
This is my own opinion, hope you had a better experience with this brush.
I think I purchased this brush from HQHAIR or LookFantastic one of the other.



Facebook | Follow Me On Bloglovin | Follow Me On Twitter | Pinterest | Follow Me on G+ | Follow Me on TUMBLR | Follow Me On SSB | Follow Me On Nuffnangx | Follow Me On We Heart it |