Why She Dressed
I have no idea where she was going, but it doesn't matter, Francesca has great style all the time.  I've seen her three times in the last two weeks (but I only took her picture twice, to try to avoid the creepy blogger vibe) and each time she was impeccably dressed.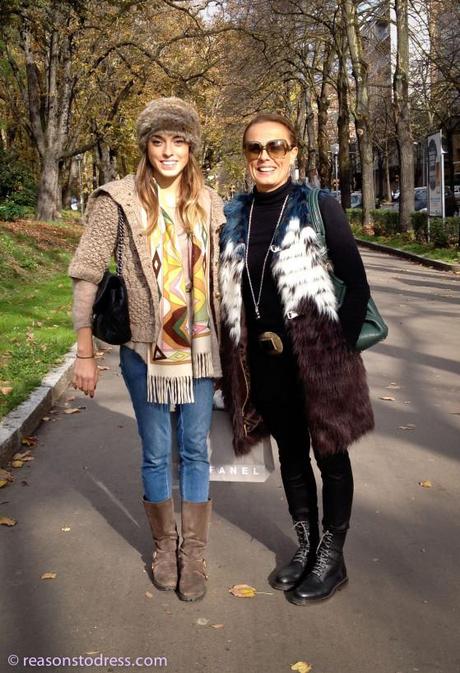 I first noticed Francesca walking along the bike path that surrounds Modena's downtown centre.  She was with her daughter (also beautiful! I guess the nice looking apple doesn't fall far from the nice looking tree), and they were strolling along, arm holding.
I wouldn't quite say that I thought they were sisters,  but I would have guessed friends!
Francesca does NOT look old enough to be this girl's mom!
What She Wore
Look at how cool she dresses! The first time I saw her she was wearing skinny jeans, a big onxy and bone belt, Dr. Marten's and an AMAZING faux fur, tri-coloured vest.  I tracked down her faux fur gilet here for $546, it's by London brand urbancode.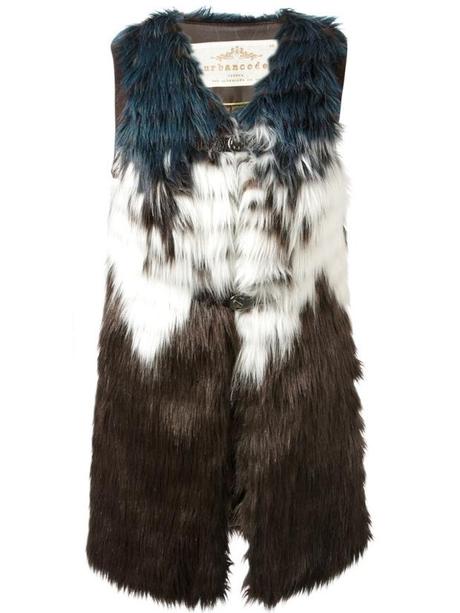 If you love urbancode but don't love that price check out this urbancode coat that I found here for only $121 marked down from $233…. oops sorry I think it's sold out now, but you can create a wishlist that tell you the next time they have this brand in stock.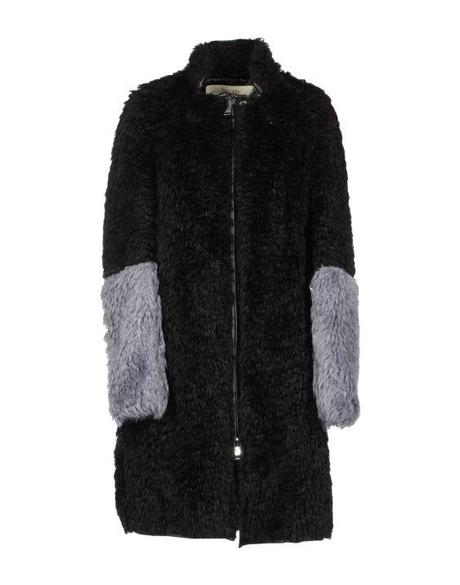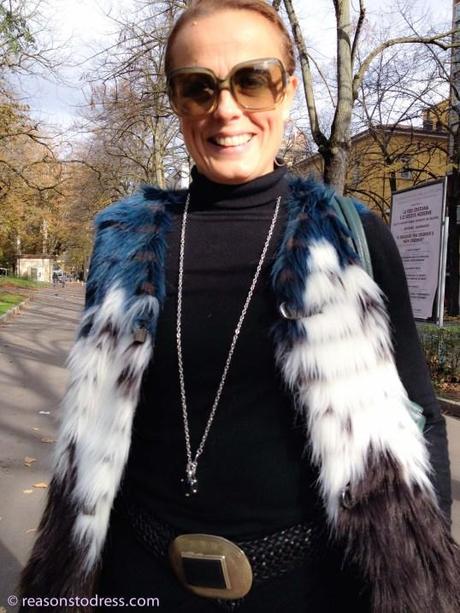 Francesca was so flattered and shocked when I asked if I could take her picture for the blog. She thought I wanted to photograph her daughter (also so stylish), but I was much more smitten with this mom's good taste.
Talk about inspiration.  Not only do I want to look like her when I am in my prime adulthood, but I want to dress like her now!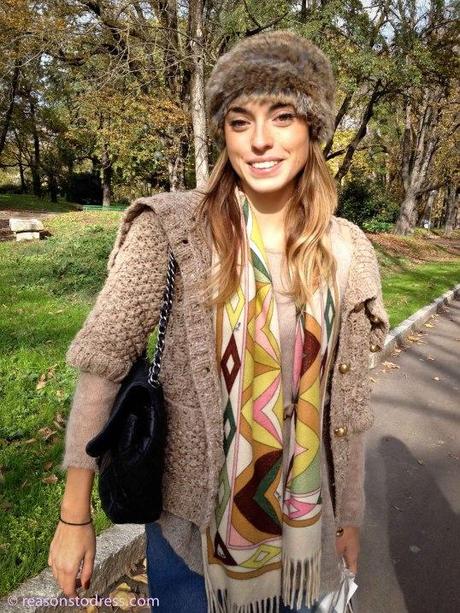 A few days later I ran into her again and she was wearing a leopard print faux fur hat, leather pants a black puffer jacket and a great obi tied belt.  This woman can accessorize!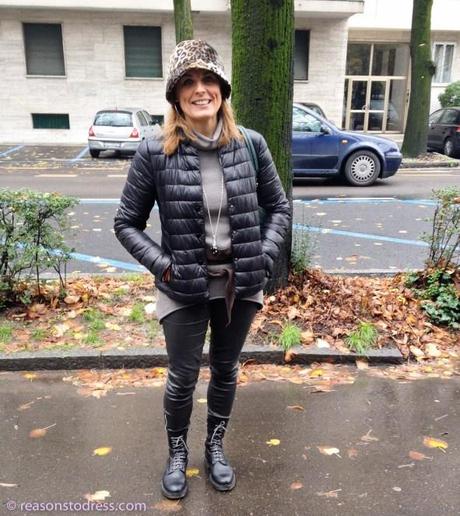 Women like Francesca give me a whole new level of inspiration.  Lately, I've been thinking a lot about getting on in my years and embracing aging with grace.
I think there is a certain skill in choosing the right clothes to remain stylish without trying to look like a teenager.  Crop tops are a no (until AT LEAST next Spring!), but Dr. Marten's?  Dr. Marten's are a YES!
Comfortable, practical and so cool!
What do you think of Francesca's style?