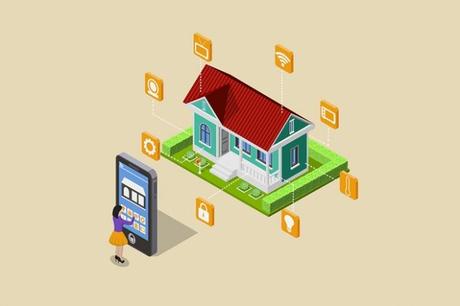 The mobile applications are high-grade at optimizing various processes thus they efficiently provide business growth. It is more straightforward than achieving the target. Developing a real estate app makes the process easy and can provide more benefits that have no idea of what it involves and where to start.
Real Estate Trends
Market Stabilization
Research says that in 2019 many opportunities are moving the global real estate market trends that are at the level of 2018. This is expected to result in high prices for property purposes that can increase the payback duration. Many reasons to consider a real estate mobile app development right away and these programs are aimed to attract new customers and keep old ones.
Innovative Solution
Real estate is getting digitization smarter: sensors, IoT, machine learning, AI, robots, etc., have completely transformed the development of buildings, and major construction firms use smart home technology and other modern innovations.
The Amazon Threat
There remains an Amazon entering opportunity in the real estate industry and tourism businesses that will completely transform aligning of forces. Having commercial real estate apps where you can collect information about the users and anticipate their demand. That implies you will be able to offer your clients exactly what they want.
The fact is the Amazon growing with huge data on 300 million people toward the planet, directly to their preferred vacation duration. Therefore, the company can provide the most personalized outstanding offers to their customers.
Profitable Real Estate Future
Affordability is a common issue that affects the short-term real estate marketplace. Now the main solutions for the coming duration with the specific use of coworking systems, micro-apartments, and nursing homes.
Data Security
The smart technologies development heads with the fact where the building's owners are gaining a high-growth and a great amount of data about the users such as fingerprints helping to open a lock, or face recognition. There is a need to protect the data that illustrates the appearance with the trend, also real estate mobile apps require data protection.
Top Real Estate Mobile App Development Benefits
Having a great real estate mobile app development for business is necessary and beneficial for growth.
A real estate app provides the most common platform for buyers and sellers to connect with each other. where buyers are able to get a decent idea according to current market trends, while sellers agents can obtain popularity of their proper listing. The connection point helps to explain uncertainties, queries and encourages more agile decision-making.
Your brand name creates a reputation for your real estate app that makes it popular and reaps the rewards of the business growth and helps to increase income. The real estate app helps users to identify the brand name associated with the business app and it creates a business identity for you.
The real estate app helps you to get potential users through advertisements or promotions, these customers' directions turn to as your potential buyer in the future that can understand their requirements better.
Sustaining the interest of your existing customers with applications and internal marketing enterprises will be able to move in an easy way that can help you save a lot on your marketing budget.
This app simplifies specific organizational tasks for you which were difficult before the app development that manages tasks become extremely easy after creating and launching your real estate mobile app.
A real estate mobile app that allows possible buyers to resemble properties as they do so by using your real estate application to check the listings. A real estate app is for property buyers and sellers who are also taking advantage of the app users and listing the property for sale.
The real estate app helps users experience geographic location by map. It allows users to get information about the locality, distances, and surroundings from essential services, and that information can be important in helping clients choose the property.
As a far-sighted businessman that knows various features with the mobile application that helps to increase customer loyalty for your real estate business. It's running those loyalty programs to retain your customers and achieve good results.
The geolocation integration is the most important and helpful to know concerning the property according to the location or place which they are looking for and no unwanted locations.
Why Real Estate Mobile App Development is Important
Investing in real estate app development is the best alternative governed by a number of factors. To get the market share in the real estate business that must keep moving, better still, and stay one step ahead. Bursting into the marketplace beginning on is easier than breaking into it later. Whenever there is no competition you can quickly get a powerful number of downloads.
The mobile application gives a new way to your real estate business where all the services can be listed to display your customers.
Key Features of Real Estate App Development
Real estate features consider the complete flow for the customer, owner, business, property, and every segment that is looking for the growing market. That is a good investment, especially when you are contemplating purchasing several lands. Real estate properties will eternally acknowledge covering different times. A lot of real estate companies have launched real estate apps with a good level of profit on the growing popularity of mobile-based property searching. Your business can reach its goal of the curve by offering a seamlessly-performing mobile app with the necessary features.
Easy Sign-up & login
Advanced Search
Number of Filters
Photos & street view
Property & Neighborhood info Display
Geo-location tracking
CRM integrated
Maps and heat maps
Cost calculator
Real-time, weekly and monthly reports
3D view properties
Calendar
Contact or ask via email/message
Customer support
Properties management
To create the real estate app present on these three mobile working systems that you must require a skillful and experienced Business Analyst, iOS developer, Android developer, UI & UX designer, and QA Engineer.