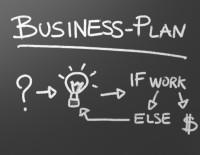 For the first time, many baby boomers (aka your parents) and their twenty something kids are finding themselves in the same boat. There's was a time when going to college and getting a degree pretty much meant you'd have a career and make great money.
Oh my ! Have… things changed!
The good news is, the entrepreneurial spirit is still alive and well. If you've been thinking about leaving your job to start your own mini empire. Don't hand in your resignation just yet.
Here are 3 things you must do before you kick your job to the curb.
#1  Honey Make Sure The Money Adds Up!
One of the biggest mistakes new entrepreneurs make, is not preparing themselves financially before walking away from their jobs. In their haste to get their new business venture going they fail to plan for the lean times. Trust me, there will be lean times.
The moment you decide you're going to work for yourself is when you need have a plan in place.
Start squirreling away money asap. Place it in a separate bank account and vow not to touch it.
You can save money from your current salary, any clients you have on the side and from living a little more frugally. Once you're savings or money earned from side jobs  equals your current monthly salary you should be good.
You're going to need to save at least 6 months of living expenses.
#2  Work On Your Own Business Part-time
Depending on the nature of the business you want to start. It would be smart to get started on a part-time basis while still working for your current employer. It will give you a clear picture of what to expect once you're out on your own.  But one caveat, never ever steal a current client of the company you currently work for. Look for clients not associated with your current employer if you'll be marketing for the same kind of clients.
Running your business part-time will make you more confident about striking out on your own when you're finally ready to do so full-time.
Plus you'll have the opportunity to learn from your mistakes on a smaller scale. You can work on areas you know you'll need to improve upon before you leave your job.
If you're lacking in any area business wise, use this time to take some business courses. Your local Small Business Association has tons of free material and classes you can take advantage of. If you don't have an SBA office near you. Check out their website at sba.gov. You can take courses free online.
#3  Plan When To Leave
It's a good idea to leave your current job on good terms. Even if you're not too crazy about where you work. Now is not the time to burn bridges. Many entrepreneurs were hired by their old company to provide services. Employers tend to be more comfortable working with someone they're familiar with. If your employer could be a potential customer, make sure the transition and your departure goes as smoothly as possible. Your first major client may also be a result of referrals from your old boss.
There are other things to keep in mind when planning to go out on your own. Like don't tell your coworkers you're planning to leave. I don't care how many times you tell someone not to say anything, they do it anyway. Keep it to yourself until you're ready to make a formal announcement.
Prepare yourself  well before you hand in your resignation, learn about running a business, talk to other self-employed entrepreneurs and make sure you have a viable business plan. You don't have to be perfect, just well prepared.
Good luck!