This is it… first debate of the election season tonight at 9:00 PM Eastern Time. We're all making guesses as to who is going to say what, who is going to come out on top, etc.
Sen. Chuck Schumer (D-N.Y.) shared his thoughts on the presidential debate:
"Romney has to hit it out of the park. This is probably his last chance, and I bet on Obama."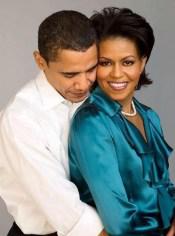 Obama has more to think about on this date. It happens to be his and Michelle's 20th wedding anniversary… not a great way to celebrate it I think. However, this could also give Obama a really special goal in taking on Romney as a salute to his wife and an extension of his positive mood.
This may be Romney's last chance to recover the lead in the race… it's his to lose as many pundits are saying. He has been rehearsing more than he has been out campaigning and, as we have been told, he is memorizing "zingers". What they are we will have to wait to see, also we'll have to observe when he uses them. This could be his major mistake of the evening.