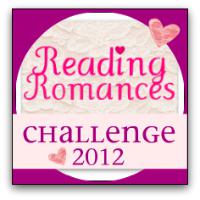 What is this post about?! What is this event? HOW CAN I JOIN? Click here and find out!
Welcome to our first challenge of the year, yay! We'll start slow and simple, things will get more exciting on the next few months, don't worry. You can post or link your reading list by leaving a comment, and in case you have any questions I'll be back by the end of the week (vacation time!), so don't feel like I've abandoned the blog, I'll be back soon <3
P.S: Giveaways for the challenge will NOT be posted with the jan challenge post, you'll have to keep an eye on the blog for your special giveaways! ; )
This month you can choose between the following options:

- Read a book that is first of a series, by an author that is "new" to you or a debut novel by an author.

OR

- Read a romance that has a teen as the protagonist.

OR

- Read an Erotic Romance or Erotica.
And let me know which topic(s) you'll choose!
View This Poll

Add your reviews here: 

Just in case you are curious, I'm accepting 2 topics this month! Stay tunned cause I'll review them at the blog!