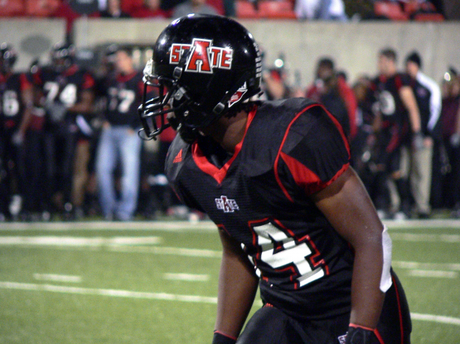 A few weeks ago, we examined the early odds for Nebraska's 2012 schedule. It's time to whip out the magnifying glass to see where the Huskers should dominate and where the pitfalls lie early this upcoming season.
The goal of Nebraska football never changes – BCS or bust, if not a national championship.
Maybe that's not realistic every year, but in light of the program's history, expectations are forged by accomplishments. However, it's good to keep any goal in perspective.
Is it actually possible for Nebraska to win ten-plus games in 2012?
Bo Pelini and crew shouldn't be over-matched in any non-conference contest. There is one game that has the potential for a huge impact on the entire season, though.
The game that Nebraska will look forward to the most is likely Wisconsin, especially taking last year's embarrassment in Madison into account.
The Huskers will get up for their first two non-conference games. Southern Miss and UCLA still deserve any team's full attention.
While the Bruins are starting over (again), the game doesn't have the same luster as it would if familiar Big Red punching bag Rick Neuheisel were on the home sideline.
After Arkansas State and Idaho State offer themselves as sacrificial lambs, the real show begins.
Both Southern Miss and UCLA have new coaches and quarterbacks, a redshirt freshman in the Bruins' case. Both are the ideal non-conference opponent for Nebraska: good teams with national reputations.
This ensures the games get picked up on television, but there's no real threat of an upset unless the Huskers lend a hand. Remember how poorly Nebraska played against Fresno State last season and still managed to win?
Believe it or not, the concern lies in the idea that the Huskers will play their best football in those first two games.
Only two years ago, Nebraska hosted an emotionally-charged game early in October against Texas. Before the Longhorns visited, the Huskers underwhelmed against South Dakota State as the Jackrabbits showed they could've walked on in Lincoln, at least that day.
Nebraska's no rival of Arkansas State's, but the Red Wolves are in a unique situation. Even though Gus Malzahn will likely get offered the very first worthwhile SEC job that opens up – one already has – ASU is more than happy to benefit in the interim.
Ryan Aplin and Michael Dyer – assuming the latter is cleared to play – may be better quarterback/running back duo on the field.
Nebraska fans should be thankful they're getting a solid one-and-done opponent this year. The Red Wolves are the best team to come to Lincoln for a single game since Western Kentucky showed up in 2008 and Arizona State before that in one of the long-forgotten kickoff games of 2003.
Nebraska's non-conference schedule is shaped somewhat like the NFL preseason: the most difficult game is in the heart of it, and the fourth game is the easiest.
Idaho State should be a formality with Taylor Martinez and Rex Burkhead playing just over one half of football. Last year, Nebraska had to play a road game in their final non-conference game before the biggest game of the year (also on the road), which proved to be a recipe for disaster.
If the Huskers sport a 4-0 record heading into their rematch with Wisconsin, they'll have been tested by an ideal blend of schemes and talent both on the field and sidelines.
Follow Derek on Twitter: @DerekJohnson05
Husker Locker's Official Feed: @huskerlocker
Like us on Facebook: Official Husker Locker Page
Add us on Google+: Official Husker Locker Page
email
print
Digg Digg