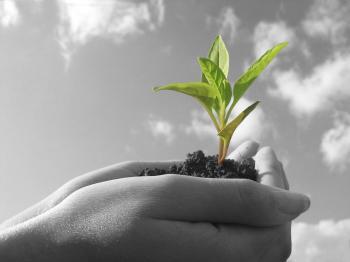 Dear Nicole, 

I recently graduated with my Masters of Education degree in Psychology. What I'm being advised to do by many is to go on and pursue a Phd, but I don't want to become an academic- I want to become a life coach. 

The PhD would not let me be creative and I've been needing that in my life, hence why I started my blog. I share my experiences and the lessons I have learned to help empower others to live their best lives. I'm kind of stuck as I don't know how to turn my vision into reality.

Therefore, my question for you is, what advice would you have for a new graduate looking to turn their vision into reality.  How did you start? Thanks, Arianna 
Hi Arianna, Thanks so much for your question and for reading Ms. Career Girl!  It's funny, I frequently receive career questions like yours right after people graduate from college  or complete their graduate studies.  It's like people have an "expectations hangover" once they get out there and realize the career path they chose is not exactly what they thought it would be like.  Then the guilt follows about spending so much money and time on a program that may not have led them to a role they love… I'm assuming that with a Masters in Psychology you can go on to become a licensed therapist or counselor of some kind?  If so, I would pursue that route and obtain all the hours/testing you need to become a licensed therapist.  As you may know, currently there are  no legal barriers to becoming a life coach.  This means that anyone could technically hang a shingle and call themselves a life coach…that doesn't mean they will be good at it though!  Your advantage is that  you've already completed the most credible type of education your field offers and
people trust it
.  Use that to your advantage in giving your life coaching clients peace of mind while adding a new angle to your practice.
Define your brand:
What makes you and your practice different?
Since you have a background in education, determine if you would be interested in TEACHING others how to become a life coach.  This could be a whole separate area of your business or a business in itself.
What can you offer to your patients that other therapists cannot?  (ex: perhaps you will offer group coaching, local workshops, e-products and/or 6-month step-by-step program options)
Who is your perfect client? Write it down in a "living" document that you check back with frequently (perhaps on your desk top or on a google doc).
 Where do your ideal clients hang out and how can you reach them (online and off)?
Once you define these very important branding questions, you can create your online presence around your brand and start creating great online content that will attract your ideal customers to your unique life coaching practice.
10 Steps to Build your Life Coaching Business
Start with a clear goal and then make a plan and process around it.  For example, if your goal is to bring in $3,000 in revenue per month, how are you going to do it?  You will need to bill X hours at $Y per hour.  Or, you will need to sell X e-products at $Y each.  Perhaps it's a combination.  Find out what your numbers are first.  Then create a coaching program and/or a product that will get you there.
Check out what other successful coaches are doing to get ideas for YOUR business model.  I highly recommend checking out Michelle Ward, Michael Port and Christine Hassler.
Teach local classes for free to meet new prospects and test out your products/services.  I highly recommend looking into teaching via Dabble.co if it is in your area. This is a great way to see if your group workshops & coaching programs have legs and if people will pay for them.  It's also a great way to iron out kinks in your curriculum without much too much risk.
Once you crystallize what your products/services are, create free e-books, white papers or webinars that prospects can download by filling out a short form/submitting their email address.  Not only are you giving these people premium content at no cost, you are answering their questions and therefore indirectly building a relationship with them.  You are also gathering prospects' contact information so that you can contact them and see if your services are a good fit.
After you create your free content online, make sure your website has clear "Call to Action" buttons so people can easily see the added value you are giving.  For example you will need several places people can fill out a contact form, get a free coaching session, download a free e-book on living your best life, etc.  The more places you have to capture information and share more about your products/services and brand, the more likely you will be to set yourself up for success.
Update your blog frequently.  When you write blog posts, think about what people might be Googling in order to find you.  Remember that most people go online to get their questions answered.  How can your blog posts answer your prospects questions?
List your services in several free local business directories.  People are always searching for great therapists and/or life coaches.  They will often start with local directories, especially those in which you have a high rating in (like Yelp).
Make sure you are active and strategic on Twitter.  Use tools like Tweet Deck to set up searches for people who may  be looking for your services.  For example you could set up a search for "need a life coach" and then respond with an introduction at their time of need.  I also recommend participating in TweetChats around self-improvement, personal development and wellness – there are tons!
Guest post on other blogs and make sure your bio and a link back to your site is there.  The more targeted audiences you can reach the better.  Offer great advice and be sure to be clear of what your services are in your bio.
Add videos to your website.  In the field of life coaching, it's all about trusting the person you're telling your secrets (and giving your money) to.  By posting videos that give people added value you are giving them a sampling of what it would be like to work with you.  Your personality and style will be great for your business and the best way to capture it is to do short videos and post them for everyone to see.
I hope my tips get you one stop closer to making your dream of becoming a life coach a reality!  Think like a business woman, have a great offering and make sure your inbound marketing strategy online is set.  You'll be great and won't even have to go get that phd! Good luck! Nicole Crimaldi