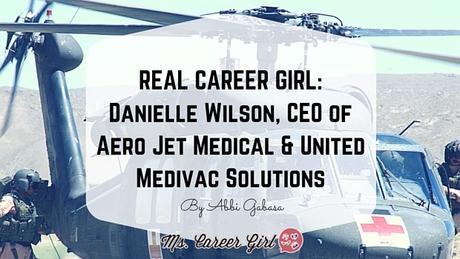 For many successful Career Girls, their path to success was not part of a long life plan crafted from childhood, but is instead one sparked by a moment that made a mark on them. This is the story for female CEO, Danielle Wilson, President and CEO of Aero Jet Medical and sister company United Medevac Solutions. Her journey began with a life-changing experience, and now she has come full circle by saving and changing the lives of many people out there.
It started with a harrowing experience in high school. Danielle witnessed a serious car accident where the driver was ejected from the vehicle. She saw the driver staggering down the street asking for help, which she tried to offer but did not know how to without any knowledge of health care. After this shaking and impactful experience, Danielle then made a decision to enroll in a nursing program, which led her to receive an emergency medicine internship at the University of Texas Medical Branch in Galveston.
After months of intensive training, Danielle was given the opportunity to ride along as an in-flight medical crew member with the EMS helicopter based at the hospital - Life Flight. The hard work and vigilance that the team had towards every emergency influenced her to work towards becoming a flight registered nurse. She proved her dedication to this dream and went above and beyond expectations when in 1994, she became the youngest flight registered nurse in the United States.
After years of service and achieving a management role in a regional air medical program, in 2005, Danielle learned that the government had a crucial need to outsource their MEDEVAC services to cover high-risk training on post, while their helicopter assets and efforts were needed for the war in Iraq. Feeling compelled to help, Danielle took it upon herself to support our military and launched United Medevac Solutions with close associate, Larry Case. Danielle effectively assembled the nation's first privately contracted MEDEVAC service team for the Department of Defense.
Following a $2.5 million in revenue in our first year and sustained steady growth, United Medevac Solutions acquired its own aviation company and aircraft assets to add long-distance air ambulance transportation to their portfolio. Aero Jet Medical is an all-inclusive transportation provider handling mission-critical logistics, from initial insurance benefit evaluation and acquiring necessary pre-authorizations to managing the entire patient transfer process and organizing international customs requirements. No matter the travel destination, Aero Jet Medical's fleet of ICU-equipped jet aircraft stand ready to bring patients safely home.
Danielle's amazing story is an inspiring reminder that the things you put heart into will breed success in the future. A moment or vulnerability and tragedy changed her life because she chose for the experience to fuel a fire in her instead of letting it defeat her. With hard work and passion she accomplished one great feat after another and continues to do so to this day. Read more about this amazing Real Career Girl below!
What about your work would you consider that most gratifying or fulfilling?
Being a clinician at heart, the most gratifying portion of my job is when the patient is comfortable and the family is happy. I strongly believe that nursing is a selfless calling which brings comfort and hope to others, and can truly make a difference in people's lives. Additionally, my job stays fulfilling because the health care industry is extremely diverse - each day brings something new and different so I love the changing landscape.
What would you say is the most important milestone of your company so far?
Celebrating our 10-year mark has been a huge milestone for Aero Jet Medical and United Medevac Solutions. As a matter of fact, only one-third of small businesses last to their 10-year anniversary, according to the Small Business Association. A fantastic achievement for all business owners, being able to claim TWO successful AND debt-free businesses for this amount of time fills me with pride.
What was the toughest part about you career journey so far? How do you overcome it?
The first few years of starting my businesses we faced some turbulent skies. With a regional focus in the early days, I found it difficult to penetrate a very niche market in a limited geographical area with those customers having long established relationships with other local providers. After extensive research, identifying utilization patterns and industry trends, I noticed the public's need for air medical evacuation had evolved from a regional asset to a global necessity. In order to adapt to this change, I decided to expand our market service area by implementing international operations.
What was your most memorable project/client to date and why?
My most memorable project has to be our company start - after our proposal was accepted, our new team had five days over Memorial Day weekend in 2005 to interview, hire and train employees. We also had to procure all advanced medical equipment and supplies to begin MEDEVAC operations. Luckily, our team members have served many years at various levels in both private and governmental air medical programs, and had a clear perspective of the specifics in serving high-profile clientele.
How are you able to keep work and life balance? What personal challenges come with being the CEO of a big company?
I believe balancing work and family life is something that everyone struggles with. Being a serial entrepreneur, there is no such thing as 9 to 5. Having free time to spend with loved ones and taking care of myself has been a challenge that I have not been able to completely conquer. My family is the center of my life and my number one priority. I wake up early to get a jump start on emails and prioritize my daily schedule, and make sure the kids are off to school. I routinely end my work day by 6 to dedicate evening hours to my family and then usually work for another couple hours once the kids are asleep. I have a fantastic husband that supports me and is not afraid of housework or being the family chauffeur. I couldn't do it with him!
I have personally experienced many challenges in my career. Most notably, working in a male-dominated industry. My time as a flight registered nurse taught me to be decisive and demonstrate fearless leadership in some of the most extreme situations. I have always believed in breaking barriers, plus when challenges arise, there is always more than one way to achieve what you want.
What motivates and inspires you?
With over 20 years in the health care industry, I have been exposed to every aspect of air ambulance service operations. The level of clinical competence, operational safety and employee morale/relationship greatly differ from one air ambulance provider to the next. Identifying these weaknesses, I knew I could do it better. I am driven to make a greater impact in the industry by providing an unprecedented level of care to patients and establishing a corporate culture of respect compassion for all.
Do you have a personal mantra or motto you live by?
My favorite all-time motto is to "never set parameters in life ... they are self-limiting."
What particular advice would you give to someone who wants to start work in your field?
Do extensive research, establish a solid business plan and don't let fear deter your actions. Additionally, my best piece of advice to business owners in all industries is to retain a valued business attorney early. It is critical to set your corporate foundation and to safeguard your efforts. Business owners should seek counsel before legal disputes surface or when problems are expected. I always say, "If in doubt, it is always better to spend money upfront before placing your company at the mercy of the appellate system - Ask yourself, can I afford a $10,000 a day burn rate at trial?"
What is the biggest advice you can give to women who want to find balance in their work and personal life?
Stay organized and prioritize both your work and personal life to find a balance of both. Learn to delegate and don't try to do it all.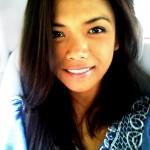 Abbi Gabasa is the Managing Editor of MsCareerGirl.com and owner of UpraisedLiving.com. Having the background of a Marketing and Public Relations Manager with years of professional experience in various industries has given her an insightful perspective on careers, lifestyles, relationships, and attitudes which she humorously applies in helping people through her writing. Abbi is a training life coach, and an advocate of children's charities, women empowerment, optimistic thinking, and slow Sundays. A self-confessed Jane of all trades, she hopes to help girls all over the world find their calling and pursue their passions.