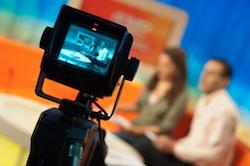 "A recent survey by AOL found that most marketers believe that online videos are a more effective way of reaching consumers than traditional TV adverts, and plan to increase spending next year. Dr James McQuivey from Forrester Research has claimed that one minute of video is worth 1.8 million words when it comes to engaging and informing customers.
Whether you're targeting customers at home or abroad, it's hard to ignore the power of video. ComScore found that the average viewer watched 159 videos a month, with users in Asian markets, including Japan and Hong Kong leading the way.
But how can marketers tap into this trend? Clearly video is a powerful medium for grabbing users' attention -  and ideally, turning them into customers. But with more than 100 hours of video being uploaded to YouTube every single minute, it can be easy for your video to get lost in the crowd.  The video marketing agency Pixability found that almost half of the videos published by the top 100 global brands failed to reach 1000 views.
Here are five tips for boosting the visibility of your online videos and appealing to a worldwide audience:" More from this article by Christian Amo>>>