Welcome to the second edition of the monthly Reach To Teach Blog Carnival.  Below we have compiled 15 amazing bloggers bloggers and their work.  This month, the topic is: 
Stories.
Stories can start a conversation.  Stories can end one.  Stories can make someone excited.  Stories can make someone scared.  Stories, regardless of content, can make people FEEL.  Thus, this month, for the Reach to Teach Blog Carnival, we are celebrating all of the beautiful, painful, memorable, hurtful, perfect, less than perfect, etc. memories that any person living or traveling abroad has.  Every person, or people, below has poured their heart and soul into their stories.  If there is any group of people you should listen too, it is this group of people.  Read the first, read the last, and, for everyone's sake, read everyone's in between!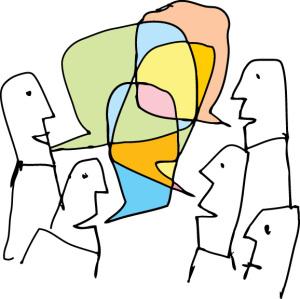 via http://www.conversationagent.com
Eteri Chatara-Morse –  A Bit of Reminiscing
Eteri has lived/studied abroad (Germany and Japan) and lived/taught abroad (Republic of Georgia and Czech Republic). Her blog started as a way to keep her various family members abreast of what she was doing while teaching in Georgia and has carried on into further travels.  She occasionally finds time to remember adventures from her time spent studying abroad in Germany and Japan.  So with no further ado, welcome to her mind. 
The travel bug bit me when I was young. My mother is an immigrant and my father was a worldly Kansasian who wanted to see more than the Flint Hills and wheat fields. They took me and my older brothers abroad (as well as around the national parks in the US) and gave us a taste of the world outside of the Midwest. But, my very first real experience abroad was when I was 17 and had decided to spend a year before college living with German host families and "studying" in a German high school. This is the story of my introduction to my first host family.
Dean Barnes –  Change in Kubutambahan, North Bali
My name is Dean, I have been traveling for around 2 and a half years now with a small stint back in my home country. I'm from the UK and I began my teaching career on the island of Bali. I then made the move to Taiwan where I currently reside. Here I have the joy to fulfill my passion for writing by providing ESL/travel related articles to the Reach To Teach website.
In this article entry I share with all of you a weekend that I spent on the northern part of Bali, in a small area called Kubutambahan. My story focuses on two main events which happened that weekend which really made me think a lot about how I conduct certain aspects of my life. For me they were life changing events that I feel have bettered me as a person.
Liane Nichols -  A Day in Chiang Mai
Liane is an independent foreign English teacher and travel writer.  She graduated from Texas State University in 2010 with a B.A in International Relations.  During college, Liane interned with the U.S. Department of State, Foreign Service Institute, and volunteered as President of the International Studies Club and Sigma Iota Rho Honors Fraternity.  Since then, she has been fulfilling her dream of traveling the world by teaching English in Thailand, Georgia, and the Czech Republic.  Follow her experiences by visiting her blog at Nicholsaway.blogspot.com.
During my second visit to the majestic city of Chiang Mai, Thailand, a local known as Mama Thom took me on a private bike tour.  She introduced me to her favorite temples, taught me the Buddhist prayer, and shared her philosophy on the difference between Westerners and Thais.  I'll never forget the experience or the amazing hospitality I experienced there.
Tiffany Molynue -  Signing Your Life Away
Hello! My name is Tiffany Molyneux. I am a 28 year old from South Florida. I completed 6 years teaching in Florida, before moving to South Korea. I have just started my second year in South Korea. I love God, people, and adventure. I started my blog to keep friends and family updated on my experiences in South Korea. I use my blog mainly to share about my adventures here.
This blog entry is about my recent Chuseok adventure in Seoul. I did a lot of exciting and fun things, but my trip to the DMZ was definitely one of the most memorable events. It is probably one of the top memories I have of my time in South Korea.
Kelly Chapeskie -  Describing the Indescribable: A weekend in a sacred place–Makindu, Kenya
Kelly is a Canadian who has lived and worked in many different countries. She is currently teaching English in Taiwan. She comes from an anthropology and religious studies background with a focus on studying food. Her blog, the Appetite Odysseys is about an appetite for travel, an appetite for learning, an appetite for adventure, and most especially: an appetite for food.
This post chronicles my weekend journey into Makindu, Kenya. This is a little town nestled on the road between Nairobi and Mombassa. There, I encountered incredibly welcoming and friendly people, enjoyed cooking and eating great food, listened to beautifully enchanting music, and wondered great questions. Most of all, this travel moment led me to experience a profound soul soothing peace that has turned me into an even greater contemplative and instinctive traveler today.
Carrie Kellenberger -  Rainy Season in Borneo, Flash Floods, and Why You Should Always Drive A Pickup
Originally from Ottawa, Canada, Carrie Kellenberger has kept a home base with her husband in Asia since 2003. Carrie and her husband offer free ESL teacher placement services around the world through their company, Reach To Teach. She is also a freelance writer, editor and photographer in Taiwan. Carrie writes My Several Worlds – Travel Asia. Follow Carrie on Google+ or on Twitter@globetrotteri.
Renting a car in Kota Kinabalu, we were told, is an easy and cheap thing to do. Within minutes of arriving at our hotel, John had secured a black four-door Myvi that didn't have a lot of pickup, but it had plenty of room to accommodate his tall frame. Plus, at $50 USD a day, it was a steal compared to the Range Rovers and pick-up trucks that crowd the roads of Sabah. Little did we know that we would come to regret our decision to rent a Myvi, but that story will be revealed a little later on in this post.
Phai Da –  Taking baby steps
I'm an enthusiast  in following your dreams and allowing them to transform into your reality, whatever that dream may be! Right now I'm pursuing my dream for travel and teaching by working for EPIK (English Program In Korea). As of now, most of my posts are primarily based on my life in South Korea and Korean culture being that I officially live here.  Enjoy!
Taking baby steps towards learning and living in Korea.
Lisa Vinish –  My Most Unforgettable Travel Experience
My name is Lisa Vinish and I'm a 20-something Canadian with a passion for travel.  My first international trip was to Kenya in 2008 and I've been traveling nearly non-stop ever since.  In 2010 a combination of disillusionment with academia and an overwhelming urge to travel again led me to abandon my graduate studies and move to Asia.  This continent has been the greatest love affair of my life, and I'm not quite ready for the inevitable "break up" yet.  Currently, I live in Pohang, South Korea and teach at a small private kindergarten.
This post is about my worst, best, and most cherished, travel memory – the six days I spent climbing Mount Kilimanjaro in Tanzania, which took place over New Year's 2012.  Many of my travel memories are hazy and it's sometimes difficult to recall the fine details.  Maybe that's a sign I travel too much… if that's even possible.  However, Kilimanjaro is one memory that refuses to fade.
Maggie Attoe -  Blog Carnival, China Experience(s)
I come from a small town of around 5,000 people.  I have always been very close to my family and love them more than anything!  I went to school in my state and graduated with a Bachelors in Environmental Studies Degree and Geology minor in 2008.  Immediately though I got into sales, for over  5 years I exceeded in the sales positions I had and I truly enjoyed working with people, communication and goal reaching.  Eventually thought the joy from the sale was diminishing and I realized I needed more, I needed to get back to my roots and core values.  I had always wanted to live abroad and did three study abroad opportunities while attending college (Belize, Scotland, and China).  I just kept dismissing it because I got caught up in the regular American lifestyle.  Last summer 2012, after going back to school to further my education in the environmental field I separated myself from all of my belongings by doing a 6 week field camp in Tomahawk Wisconsin, and that's when I knew that now was the time I needed to get a job overseas I just needed to GO!  I found a job teaching in China and I went as soon as I could, packed all of my things in storage and saying zài jiàn to everything I knew.  I really like to believe that I live my life with accepting and opening up to new experiences always.  My best friends will say that with me it can be an adventure and I always want to bring them into doing something new, traveling and opening ourselves up to all the new things that this world has to offer.  As for the future I hope that being introduced to new cultures, new adventures and travels remains a key ingredient to my life… I can't imagine going back to normalcy now!
My blog post is about my 33 hour train ride from Xiamen to Beijing, and then the weird foods I have had so far in China

Enjoy!~
Chris and Jenni -  Building Confidence Through Traveling
Chris and I are 24 years old and come from Pennsylvania. We are both Secondary Social Studies teachers with a love of History and Culture. We wanted to take advantage of our inability to find state-side jobs and make it into an experience worth sharing with our family and friends. We decided to move to South Korea for financial reasons but we have found so many new adventures here. This has been one of the best adventures of our lives and we have no regrets about picking up our lives and spending this year here in S. Korea.
We wrote our article this month about traveling around S. Korea and the confidence it takes to do it by yourselves without a guide. We thought this would be a good upbeat story to share about building personal strength.
Sarah Steinmetz -  The Chuseok Hike: An experience I will always remember
I am a New Hampshire native and a proud graduate of the University of New Hampshire. After teaching at a high school in New Hampshire for a year, I decided to leave my life behind and move to South Korea.  I am currently teaching at a High School in Jeomchon, South Korea with amazing co-workers and students alike. 
During my first month in Korea, I thought I was going on a short hike with some friends.  The day turned out to be much more challenging and exhausting than we ever imagined, but we learned the important lesson that sometimes life isn't perfect, and it's the imperfections that make traveling exciting.
Samantha Baker -  Motorbike Diaries
Samantha Baker is an American who has been living and teaching in Ho Chi Minh City, Vietnam, for 6 months.  She previously lived and taught English for 15 months in Taipei, Taiwan.  Samantha is originally from Milwaukee, Wisconsin, where she was a Special Education teacher for 4 years.
This is the tale of how I nearly got arrested on the side of the road in the middle of a mangrove forest in rural Vietnam.
Vanessa Long -  A Waygook Christmas: How to survive the holidays away from home
After 26 years in Texas, I decided to take a huge leap and move to South Korea to teach English for a year.  As the time zoomed by, I quickly realized that one year just wasn't enough time to spend in Asia.  I currently teach at a public elementary school near Daegu, South Korea. 
This is the story of my first Christmas while living abroad…An experience I know I will always remember!
Jamie Phillips –  One Way to Cement a Relationship:  Crashing the Car and Getting Stranded in the Outback
Jamie Phillips is an inveterate Canadian nomad who has been living abroad and traveling for two years and counting. In August 2011, Jamie packed up, sold, redistributed all of her non-essential belongings, crammed her life into a backpack and wandered aimlessly into the world. She has felt the magic of Bali, gone caving in Laos, swam with alligators in the Amazon, and eaten kangaroo tail in Australia. 
My article today is about an indolent afternoon in Australia's outback that went horribly awry.
Mary Dingley -  Once Upon a Hostel
Mary Ellen has volunteered, studied and worked in South America, Eastern Europe and the Caribbean. She graduated from the George Washington University where she studied cultural anthropology and creative writing. She currently resides in New Orleans where she dances as often as possible, talks about food a lot and spies on other people's puppies at the park.
Traveling abroad on a budget means a lot of staying hostels. As you will soon discover, hostels have a social code all their own and if it's broken then everyone pays the price….
___________________________________________________________
If you're interested in participating next month, please contact us at [email protected]
As always, comments below are appreciated and accepted!