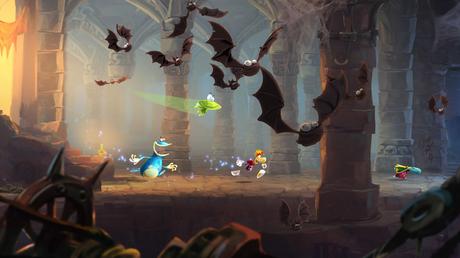 Rayman Legends publisher Ubisoft has confirmed that the PS4 and Xbox One editions will release earlier than expected.
Ubisoft originally had Rayman Legends PS4 and Xbox One down for a February 28 launch, but in a press release issued today, Ubisoft confirmed that it'll now drop February 21.
The release adds that the next-gen editions will get a slight visual improvement, reduced loading times, and bonus costumes for both PS4 and Xbox One.
The Xbox One build will feature ten exclusive challenges linked to time-limited achievements, while the PS4 version has a host of touch-pad functions and PS Vita remote play enabled.