Raw chia seed (sabja seed) dessert..
You know what I miss most about being a kid...its all the reckless eating I indulged in.
French fries, samosas, vada pav's, maggi, pastries, ice creams and desserts. Calories, diet, weight, cellulite, figure...these were all unfamiliar words for me..they did not exist in my vocabulary.
Sigh...gone are those days, my days now involve calorie counting, calorie burning, researching the latest diets and resisting the delicious world of desserts...
But would you believe it, if I said I have been eating DESSERT EVERYDAY!!
Yup healthy and delicious dessert everyday..
My favorite dessert as a kid was "fruit cream" and imagine my delight when I discovered this awesome healthy cheat to cream pudding..
It is not just healthy and delicious it is also RAW!! can it get better...just try eating it..I know you will love it.
So here is my raw dessert recipe with chia seeds.
Ingredients:
1. Almond milk
2. Agave syrup
3. Chia seeds
4. Water
5. Mangoes
6. Strawberries
7. Grapes
8. Mulberries...any fruits of your choice
9. Dates chopped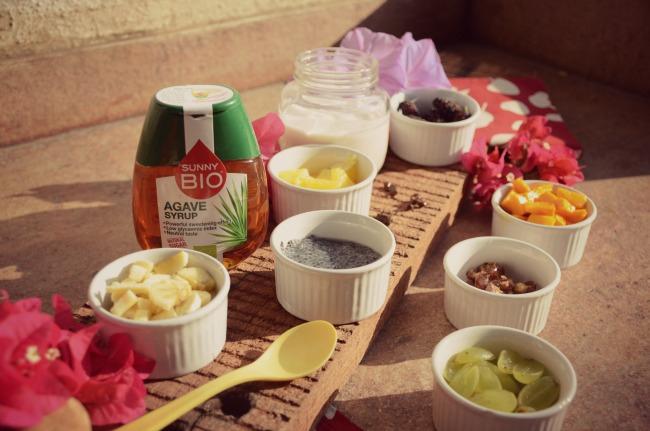 Method:
1. Soak chia seeds in water for 5 mins. They will swell up and will give jelly like mouth feel.
2. Mix chia seeds, fruits and almond milk together.
3. A teaspoon of agave syrup.
4. Enjoy your raw chia seed dessert!!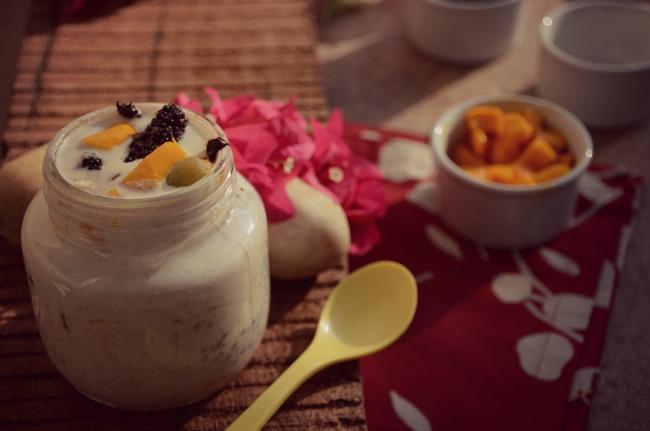 Here are some of the health benefits of chia seeds:
1. Add healthy omega-3 oil to your diet. Chia seed is the richest plant source of omega 3.
2. Chia seed is known to keep a healthy balance of blood sugar in the body.
3. Chia seed when soaked in water and eaten has a filling effect due to the water absorbed. It keeps
    you from getting hungry often and hence helps in weight loss.
4. They have age defying anti-oxidants. Chia seeds fight free radical damage.
5. 

By weight, chia has more calcium than whole milk. It also has magnesium and boron, essential   trace minerals used in the absorption of calcium and other vitamins.




Also make sure you watch this MUST WATCH Dr. OZ VIDEO on the benefits of chia seeds..

Chia seed might just change your life!!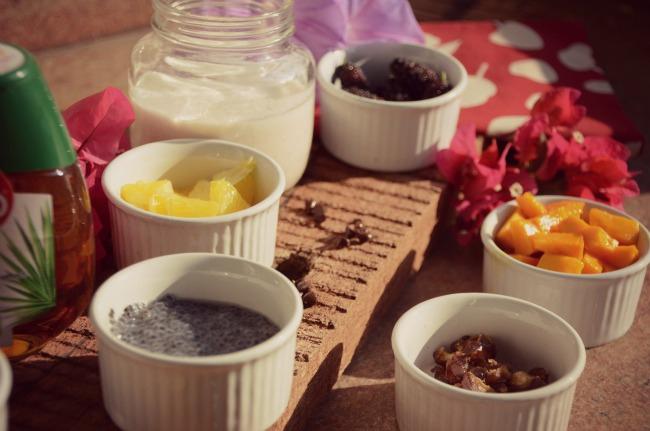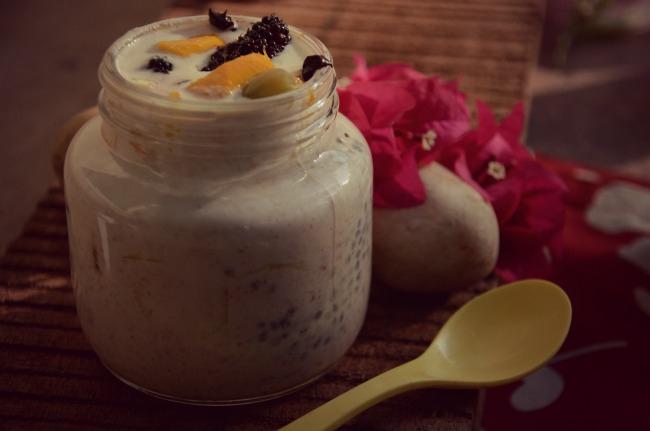 Do leave your comments below and dont forget to follow on  TWITTER  FACEBOOK  BLOGLOVIN want to look good and feel fab always?? Join us lookingoodfeelingfab.blogspot.in