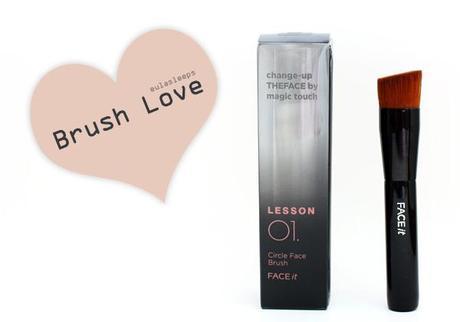 Introducing my favorite face brush! I picked this up last year, right after reading Marge/Kikay Trekkie's glowing review. The Face Shop Circle Face Brush is an all-around tool for applying liquid, cream, even powder foundation. I've also used it to apply concealer and even blush! On lazy non-eyeshadow days it's the only brush I use.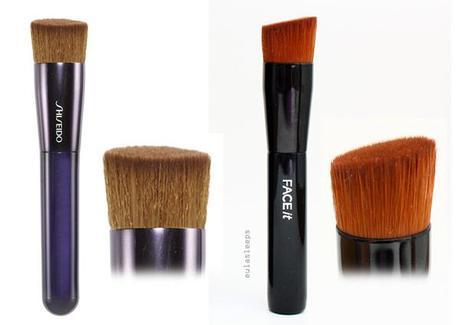 This brush is modeled after the Shiseido Perfect Foundation Brush, as pictured above. The brushes are photographed at different angles but they basically have the same short bristles and tapered shape.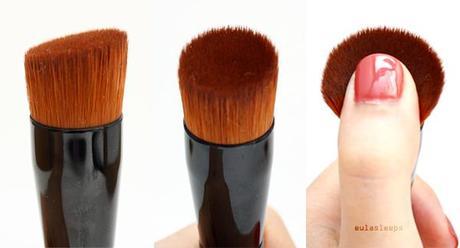 You can think of this as a short-haired angled mini kabuki. Despite its small diameter, this brush actually speeds up foundation application. The short, densely-packed bristles function almost like a sponge, perfect for dabbing or gently buffing foundation into the skin. It applies as a thin, uniform layer to make a flawless canvas. The angled head is great for undereye concealing, pushing the foundation near the hairline, and wherever precision work is needed.
Being so dense, this is a total bitch to clean. After using very dilute dishwashing detergent, or Dove bar soap, I rinse it thoroughly and hang it like so: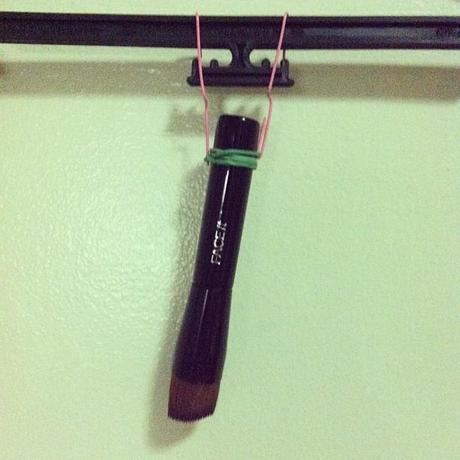 But I don't think that makes it dry any faster, really. It's just a placebo. Also, if I've been a bit rough in trying to rub out all traces of BB cream, it sheds a hair. So I'm extra careful when squeezing out the water.
Below are a few rather dated photos of me using this brush with the Etude House Precious Mineral Sun BB Cream.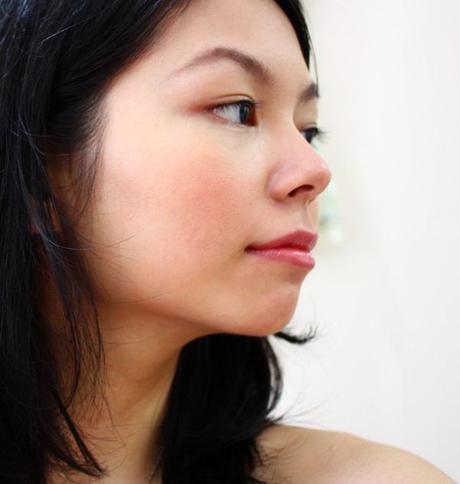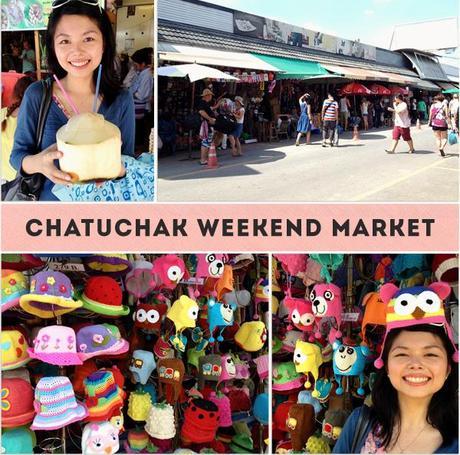 The Face Shop Circle Face Brush retails for PhP 595 at The Face Shop. Love, love, love.