Rapid Recharge was developed by start up business Turtlevision in Melbourne, in consultation with Telstra and Optus. It is the fastest and most environmentally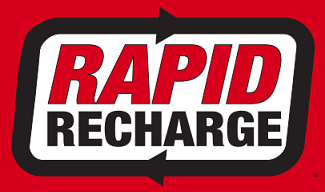 friendly way to recharge your prepaid Telstra, Optus, Virgin and Boost mobile or broadband credits.
There are no traditional pin numbers, paper vouchers, activation calls or payment details registrations! Recharge credits are automatically beamed from a point-of-sale touchscreen or a website directly into a mobile phone in under 10 seconds!* POS touchscreens are being rolled out nationally and are currently available at Southern Cross Station and RMIT University Campuses.
Rapid Recharge is an exciting new product that will pave the way for a new era in electronic
recharge. It is such a simple, convenient and quick solution – and our Consumers will love the
fact they walk away with recharged prepaid credit on their mobile or laptop instantly."
Mark Brunton, Optus National Sales Director
And, for every Telstra, Optus, Virgin and Boost recharge purchased through Rapid Recharge, the business plants an Indigenous Australian tree.
The trees are planted on Australian Agricultural Land through Landcare and the Jaara Project. It is estimated that cleared land for Agricultural Farming accounts for 55% of land in Australia, and is a large contributor to greenhouse gas emissions through livestock. The Jaara Project's aim is to return biodiversity to these Farms, predominantly through the planting of indigenous trees and plants.
When you need to recharge – make it count. Visit the Rapid Recharge website to see how quick and easy it is.
* If there is a delay from the Carrier's end, the process could take up to 2 minutes.