10 Random Things On My Mind:
" Multipotentiality is an educational and psychological term referring to the ability of a person, particularly one of intellectual or artistic curiosity, to excel in two or more different fields. It can also refer to an individual whose interests span multiple fields or areas, rather than being strong in just one. Such individuals are called 'multipotentialites.' "

Source: Wikipedia

via 

I want to be friends with people younger than me. People my age are starting to be a snooze-fest. 

I recently finished reading

Home

by Manju Kapoor.

Review coming soon!
After years of being on Social Media, I have finally decided that Twitter is my favorite platform. Although my husband disagrees. He says Instagram is my favorite. 

Growing up Cadbury's Dairy Milk used to be my favorite chocolate. Then it was Kit-Kat. Now I feel I would pick 

Ferrero Rocher. 

I don't know why am talking about chocolates 'coz I haven't eaten either of them in last 2-3 months!

The less time I have, the more I procrastinate. 

I think God gave one too many issues for women to deal with - PMS, then the actual 'M' in the PMS, waxing, threading, manicure, pedicure, facials, then the whole "body image" issue. Then comes the menopause ... and I am sure there are a million other things missing from the list. So all I have to ask God (or who ever is responsible for this!) - WHAT THE FUCK YO??!! 

This year I am going to get as lean as possible. That's my goal (again! for the millionth time!) I found this article helpful. 
Did I mention that now I am a Style Contributor over at MasalaMommas.com? Well, I am. Checkout my recent post on grown-up valentine gift guide (especially for South Asians women)
Last but not the least, here's an interesting article on the never ending debate - Delhi Vs. Mumbai. Your two cents are most welcome! 
This outfit is from the past weekend when for one day in last 4 months, I managed to step out in a T-Shirt. 
Today it is freezing. Plus it snowed last night. In. South. Texas. WHAT??!?!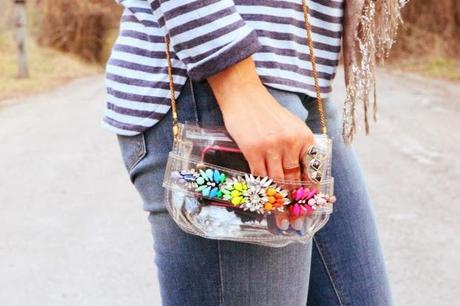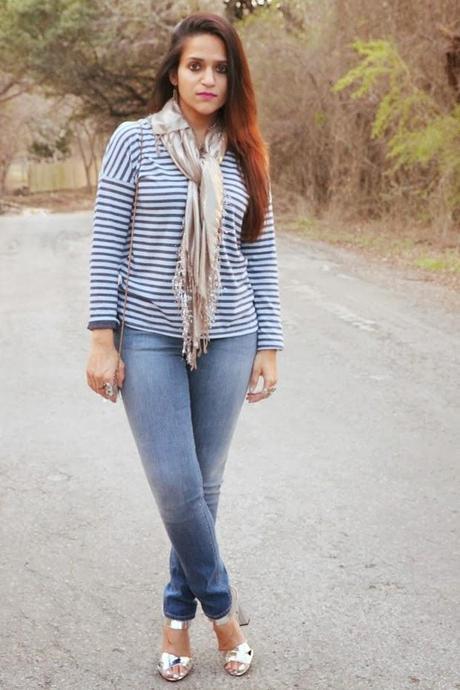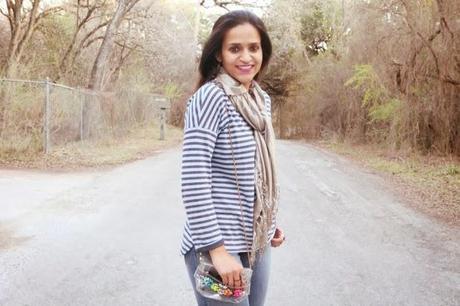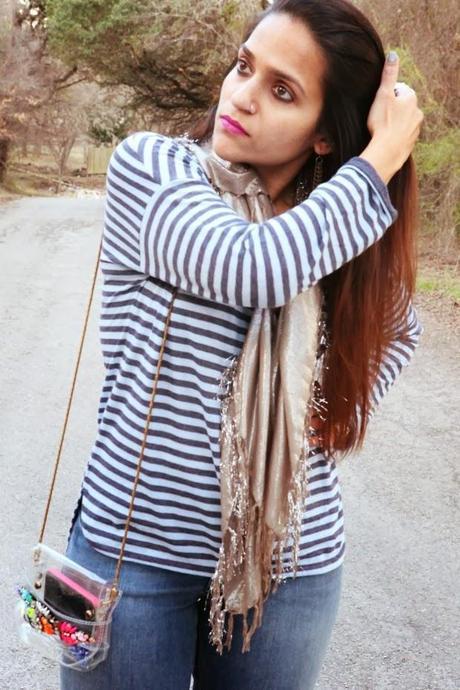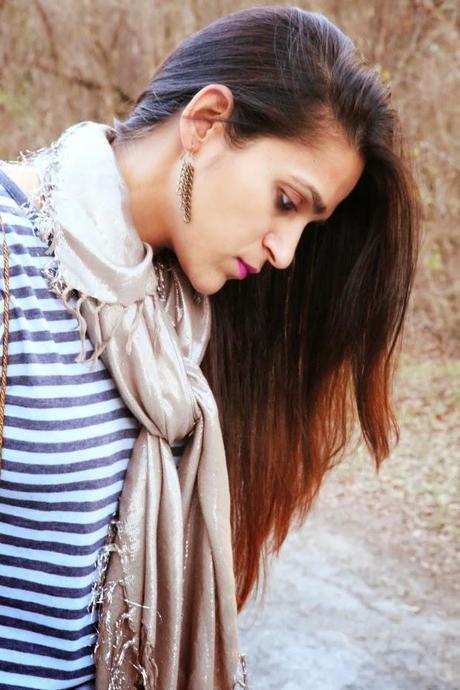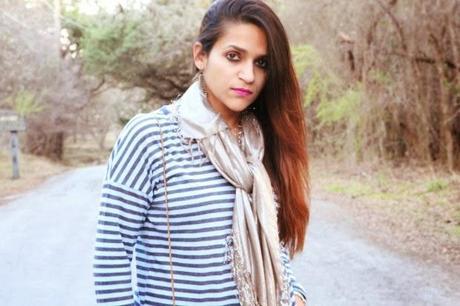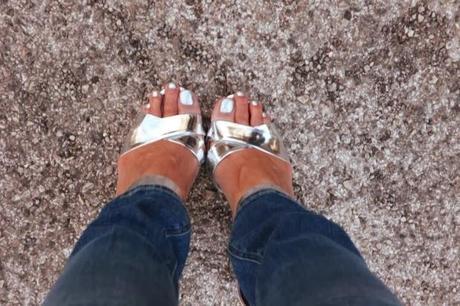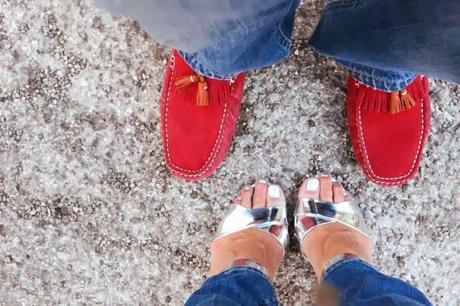 Tee - GAP // Similar
Jeans - Zara // Similar
Shoes - Similar
Scarf - Similar
Bag - Same
Earrings - Similar