Here are absolutely 10 random things, that came in to my head this morning, while I couldn't decide what to write in this post: 
- The only time I remember writing a Valentine's Day Post on the blog is here.
- Heli is the best assistant I could have ever asked for.
- I must be the world's biggest procrastinator.
- I am excited about the One Billion Rising.
- I cannot wait for the coming weekend.
 She is coming to visit me.
- I am glad the sun it out this morning.
- 
I am happy.

RIGHT NOW

.
- 
This is the 7th time I am wearing this
white blazer on the blog
, 
in 9 months
- What should I cook today? Or should we just eat out?
- I better to get my a$$ moving and get on with my day
P.S. This is not a tag, but should you wish you take it up, I won't sue you for plagiarism.
JUST SAYING!
;)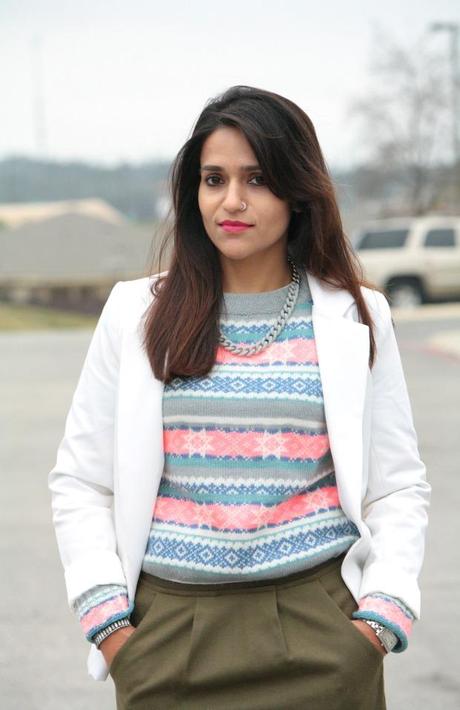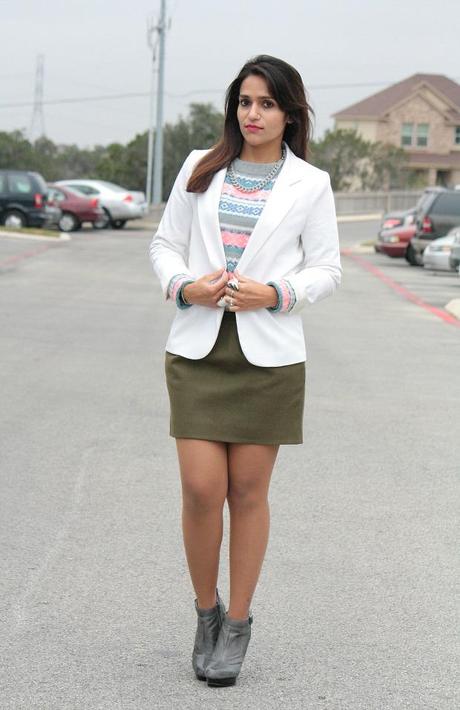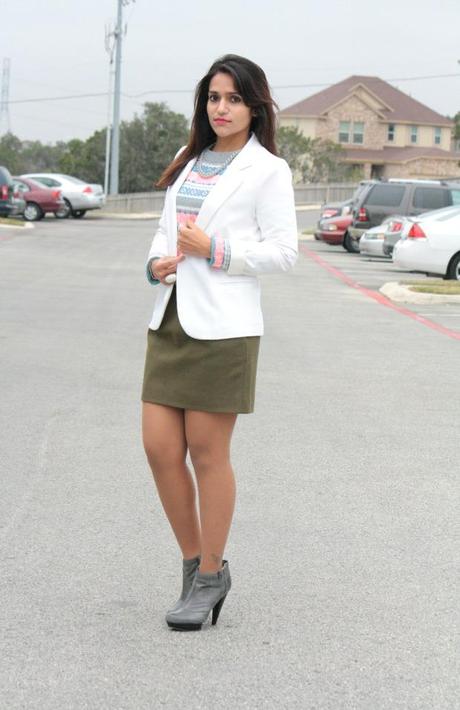 Sweater - ASOS [12']
Click here to see how I wore this sweater the last time.
Blazer - UO [12']
Skirt - J.Crew [11']
Boots - Steve Madden [10']
Necklace

- Crazy & Co. [12']
On my lips - Gulabi via MAC
On my eyes - 
master drama by Maybelline