The title of this post is a bit of a misnomer. It has been a wonderfully rainy day in AZ, perfect for finishing my little blue quilt :) Once I actually sat down to work on it, it only took a couple days to finish piecing, basting, quilting and binding the blanket.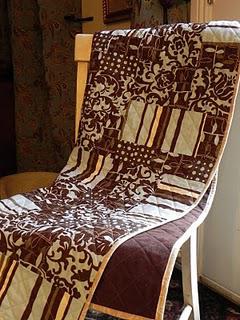 I am totally in love with the built in walking foot on my sewing machine, this thing is AWESOME. It made the quilting and the binding a breeze!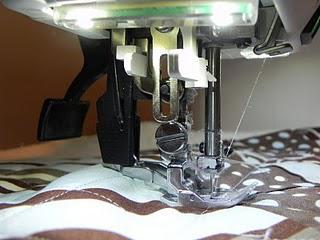 Here is a shot of the quilting. I decided on a grid pattern on the diagonal. I think it really goes well with the random yet square piecing of the quilt.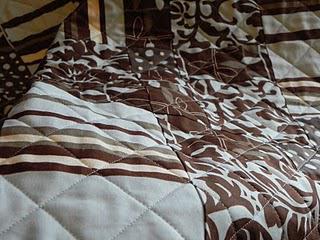 For the back I went with a cozy flannel in a chocolate brown. The quilting is done in a blue thread that matches the blues in the fabric of the quilt top. It stood out really nicely against the brown flannel.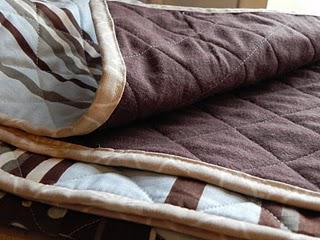 And the binding is done in a cream with a modern floral print, its a little hard to tell because the print was on a larger scale, but I think it fit the feel of the quilt well.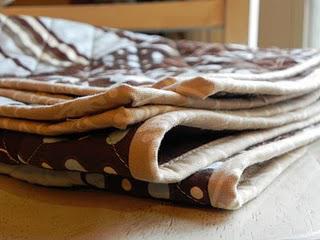 This is my first quilt I am not either giving away or making for my baby! I'll be posting it on Etsy! Here's hoping someone else likes this quilt as much as I do :)
Happy sewing,
Janice