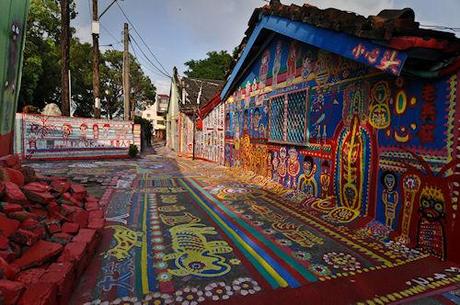 image credit
Tucked away in one corner of the large city of Taichung, Taiwan lies a modest 'military dependents' village - a community built in the late 1940s and the 1950s to serve as provisional housing for Nationalist soldiers, but ended up becoming permanent settlements.
This drab place has now been transformed into a beautiful and vibrant tourist hotspot, thanks to the
colorful paintings
of Huang Yung-fu, an 86-year-old veteran from Taichung City. With a simplistic style he has adorned his tiny military dependents' village with paintings of famous TV personalities, plants, animals and other items such as birds, buffaloes and aboriginal people.
The Presurfer