Because my kids love rainbows so much (as do I), I decided St. Patrick's Day was the perfect time to throw a rainbow party!  What fun!
So we had a small get together and my kids had a great time celebrating and visiting.  And the candy and treats didn't hurt.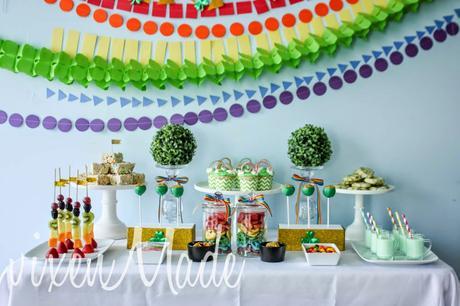 I already had a ton of leftover candy melts from past parties.  So.. voila!  Rainbow pretzels.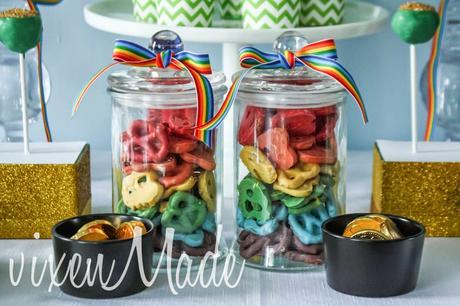 I didn't want shamrock shakes to melt, so went with mint vanilla flavoured milk.  Yum!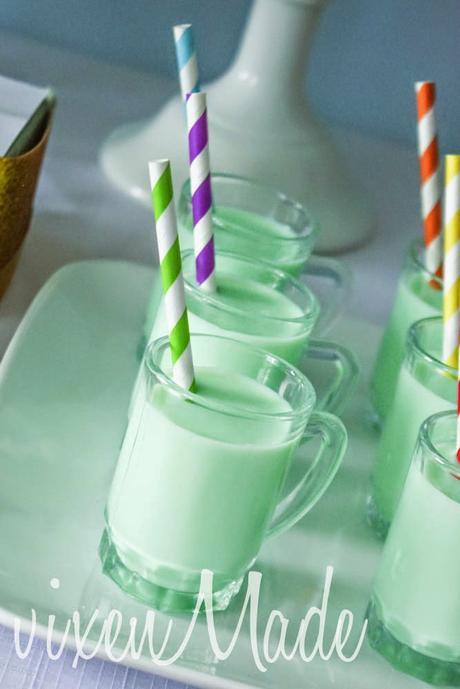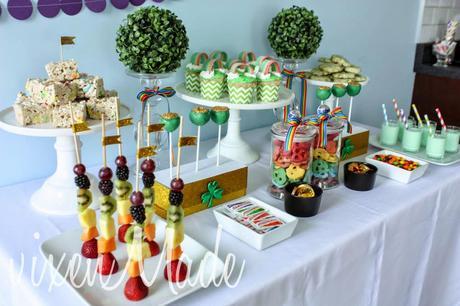 Both the cupcakes and cake pops were rainbow chip.. because.. of course, RAINBOW!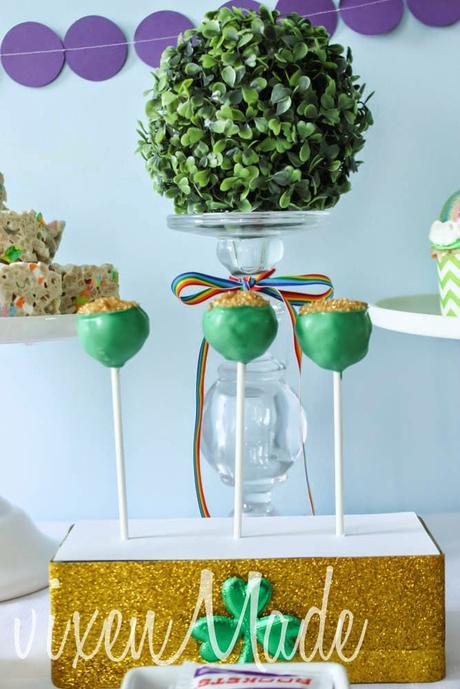 Leftover rockets from Valentine's?  WIN!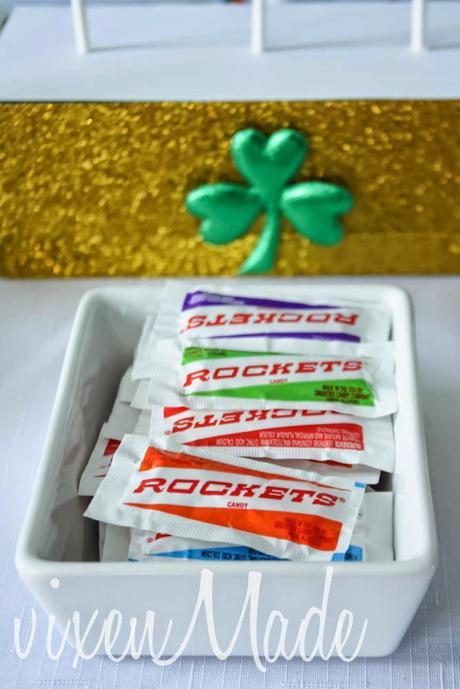 Skittles are a big favorite.  And you can 'taste the rainbow'.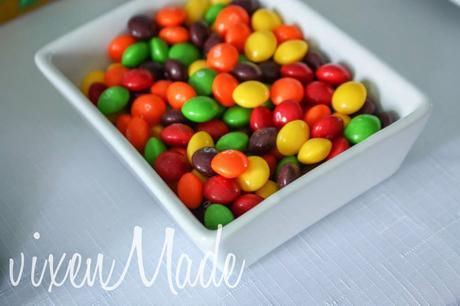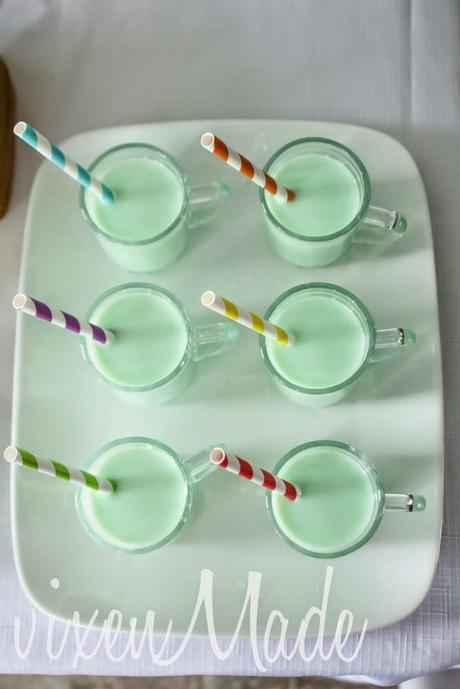 I've been dying to try these pistachio cookies (recipe
here
).  The party was the perfect excuse.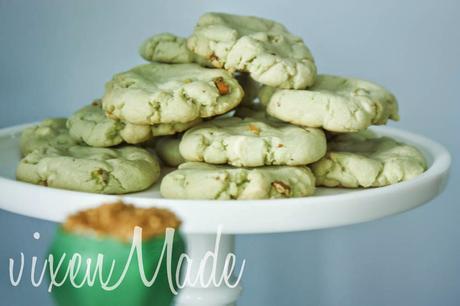 The kids saw these on
Pinterest
 and insisted I needed to make them.  For them?  Anything.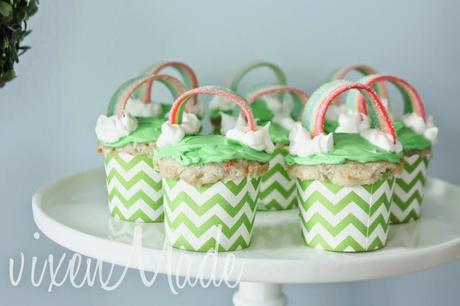 And because I luurrvee garlands so much.  A garland for every color in the rainbow.  Plus gold and shamrocks.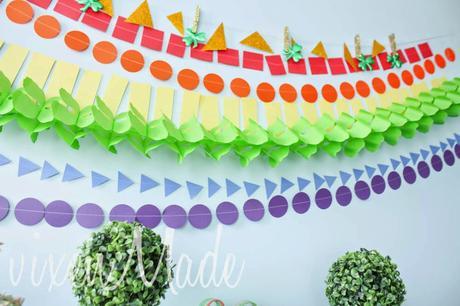 Another recipe I had to try, these fun Lucky Charms treats.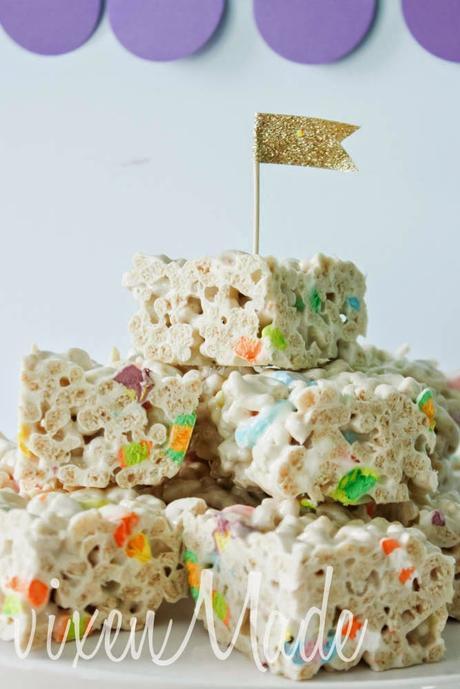 We needed some healthy treats, too.  Rainbow fruit kabobs!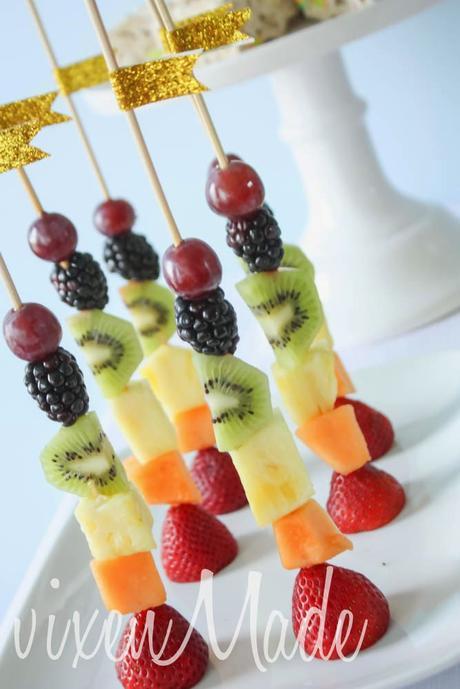 And the pot of gold at the end of the rainbow...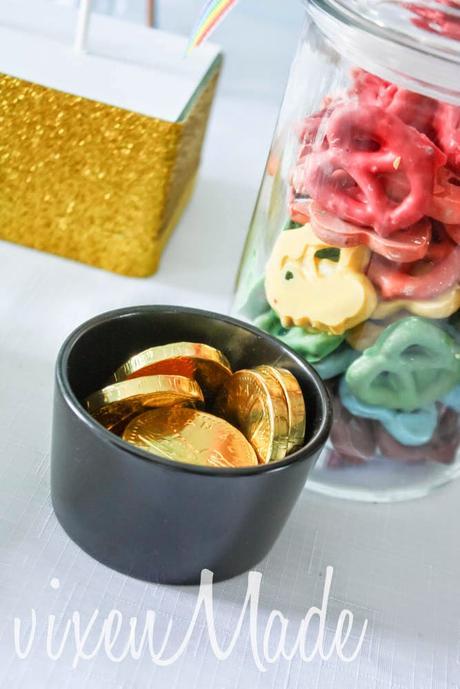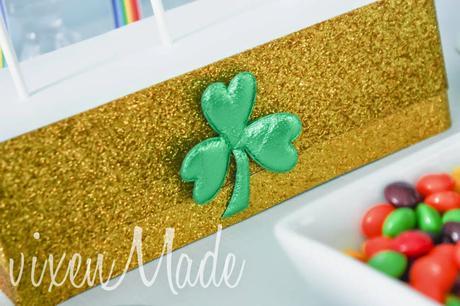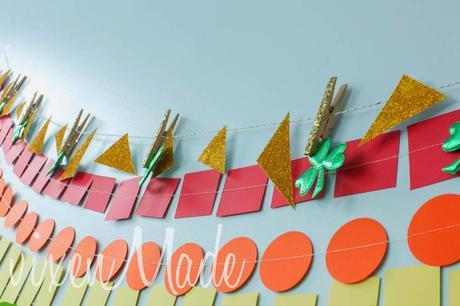 I saw these cloud lanterns
here
.  They were too cute not to replicate.  Plus, I added rainbow ribbons on the bottom.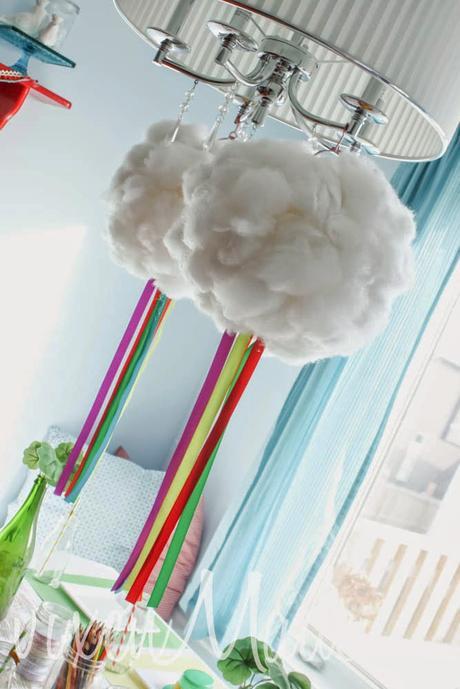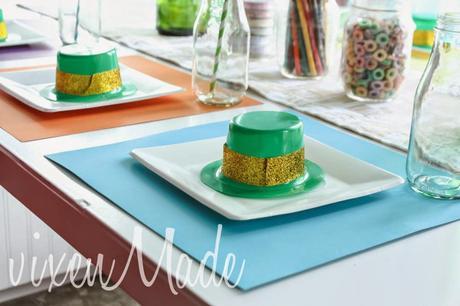 I set the table for the kiddos, with some cute leprechaun hats and supplies for a craft and colouring.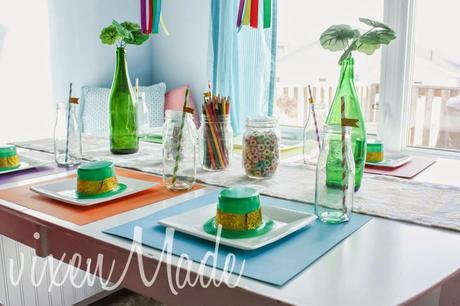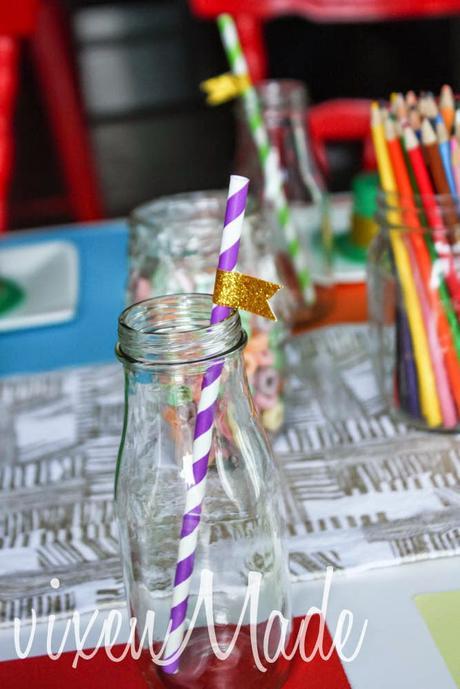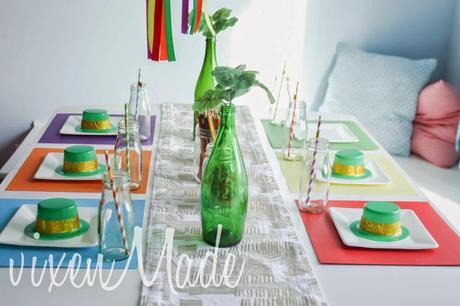 We also served some yummy foods to nibble on.  Spinach dip, veggies and dip and guacamole and chips.  It was perfect for a low key party.  And the kids were over the moon (or in this case.. over the rainbow)!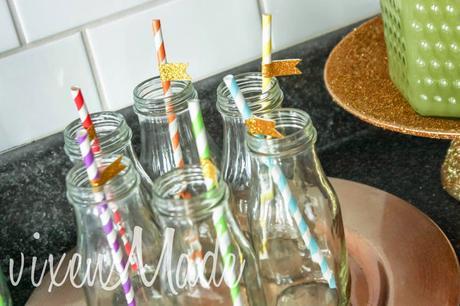 Thanks for stopping by!
Paper straws:  Pick Your Plum, Revolutionary Events by Rochelle, Bulk Barn
Gold glitter sticker paper: Dollarama
Leprechaun hats: Dollarama
Rainbow striped ribbon:  Michael's
Ribbon:  Dollar Tree
Candy:  Dollarama
Paper plates:  Dollar Tree
Green garland:  Michael's