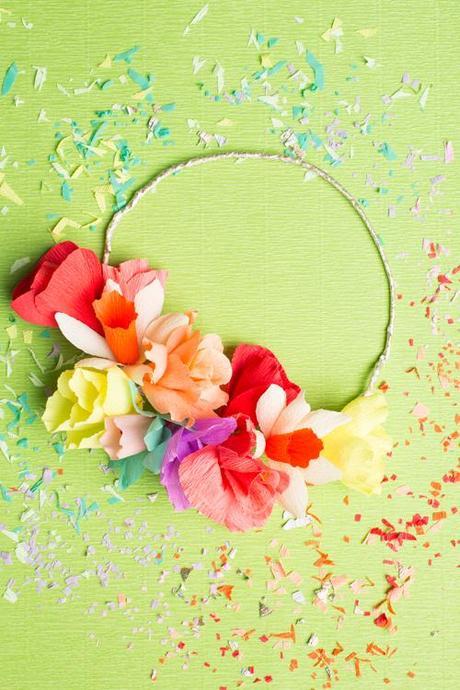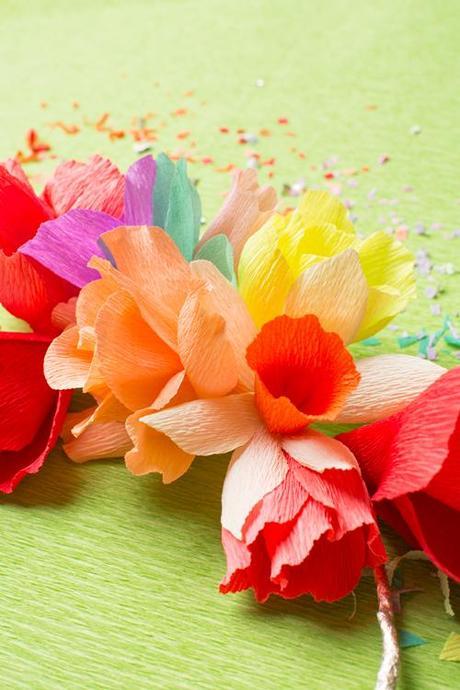 photography by Trisha Zemp 
Green for St. Patrick's Day can be awfully obtrusive to a non-green lover. I do love the color but sometimes it can come in the most non-lovely colors. SO, we turn to rainbows! And I think we can agree on a mutual love of rainbows, right? I decided on a paper flower wreath, because why not?! It's sitting on my door right now.
Materials: crepe paper, wire, scissors, thicker wire
To make parrot tulips:
Step 1: Cut out a petal that's about 2 1/2" tall with the grain going vertically.
Step 2: Cut out 5 of them.
Step 3: Stretch it a bit between your thumbs at the top.
Step 4: "Flute" it by going back and forth at the top.
Step 5: Glue a petal to a piece of wire.
Step 6: Add on a line of glue at the bottom of a second petal and add it onto the first.
Step 7: Add on the remaining petals.
To make the daffodils, check out the tutorial here. To make the roses, sign up for my Skillshare class here.
To make the wreath:
See the crown/wreath tutorial here. I covered it with a metallic gold crepe paper to symbolize the gold coins at the end of the rainbow.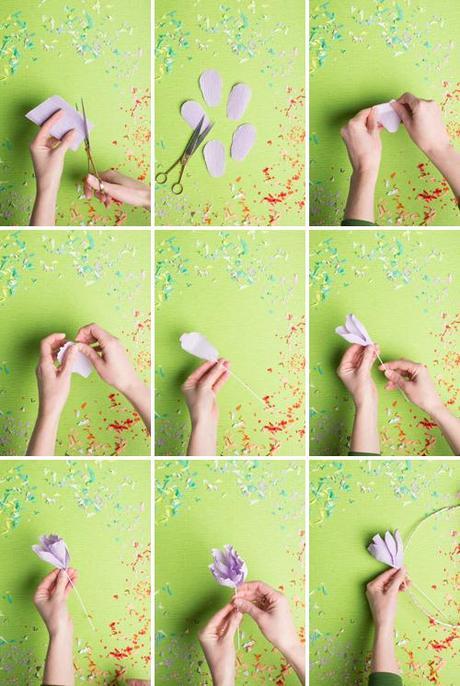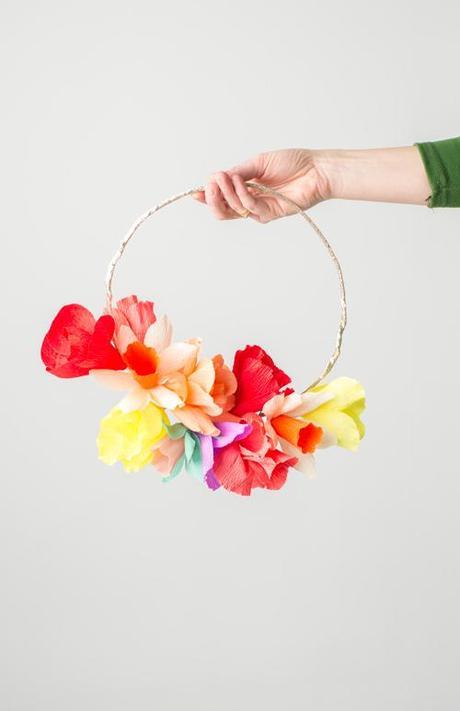 Voila! Go and taste the rainbow!