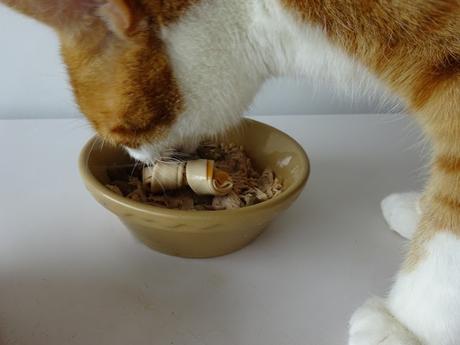 Do any of you remember the old 'Rag and Bone man', I do for sure. 
He used to come round our streets when I was young, with his horse and cart shouting "rag and bone, any old rags".  Occasionally folk would pop out of their houses, catch up with him and hand him a arm full of old clothes (the rags) and household bits and bobs (the bones).  In the days we did it we would get a doff of his cap a gap toothed smile and "many thanks m'dear",  I used to be in awe of the tales the grown ups told of days when he used to handout goldfish and other such child loving treasures in return for your offerings, but sadly we never got to acquire a pet in return for Mum's old curtains.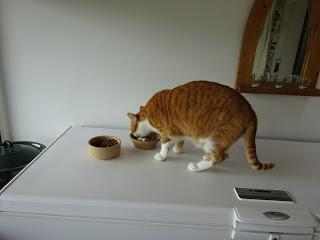 All this came to mind when Ginger begged for a bone the other day when I was giving the dogs one each as a treat, he licked his for a while and then went back to eating his own food.  Although he loves doggy Gravy bones this chewy one was, seemingly, a step too far.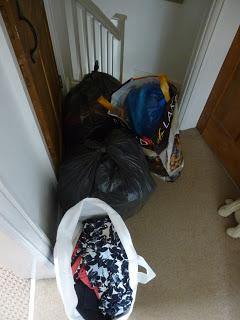 Just before that I had been sorting out clothes upstairs for the charity shop.  I decided not to store them over Winter for a car boot sale next year but to take them to somewhere they would do the most good, after all there were a lot of nice warm clothes in there and a couple of Winter jackets, and a boot full of bags out of the house is a nice boost to my ongoing decluttering..
So that was my 'rag and bone day'  :-)
Sue xx