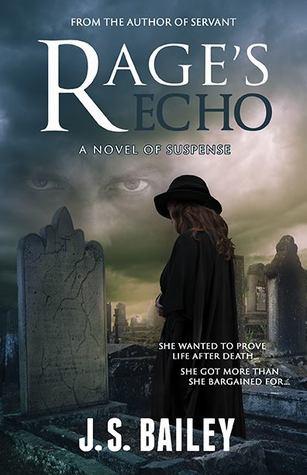 Rage's Echo
He longs for heaven...and revenge.

Jessica Roman-Dell, a paranormal investigator from small-town Ohio, wants to find a ghost to prove that life continues after death. Little does Jessica realize the danger she'll face when the spirit of a murder victim named Jerry Madison follows her home from a graveyard one night and refuses to leave.
Jerry says he is lonely. He wishes to go to heaven because watching the world pass by without him is more unbearable than death itself. But Jerry is there for another reason that will hit closer to home than Jessica ever could have imagined.
For Jerry is not as innocent as Jessica thinks. Like his murderers, he, too, has killed--and he will stop at nothing to send those responsible for his death to the grave.
Amazon link: https://www.amazon.com/Rages-Echo-J-S-Bailey-ebook/dp/B07B6BVBTH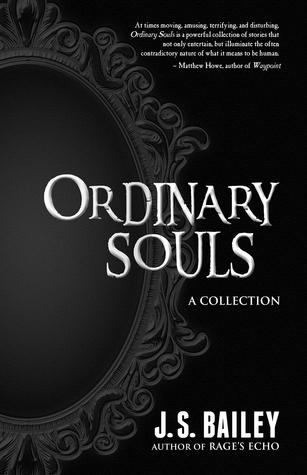 Ordinary Souls
Sixteen ordinary souls. Sixteen not-so-ordinary tales. 

Ordinary Souls is an anthology about ordinary people. This new collection from J. S. Bailey features an archaeologist in the future who meets a resurrected woman from long ago, a spaceship crew stranded on a distant world, a wealthy divorcee whose love of antiques turns her life into a living nightmare, and much more. 
Featuring nine new stories and seven previously-published stories including "Vapors" and "Weary Traveler," which appear in print for the first time.
Amazon link: https://www.amazon.com/Ordinary-Souls-J-S-Bailey-ebook/dp/B07B695FDK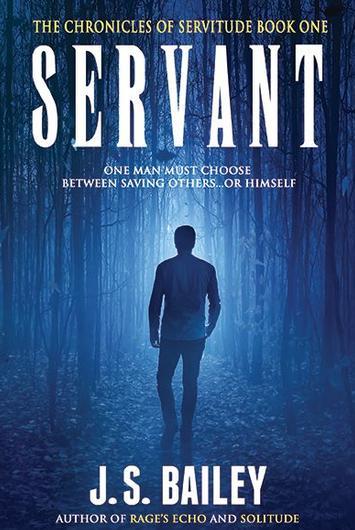 Servant: The Chronicles of Servitude Book 1
Bobby Roland knows things he shouldn't. 
Plagued with premonitions of disaster, he fights to save others' lives. What Bobby doesn't foresee is that rescuing a stranger from death will place him in the line of fire. 


He discovers a world of evil spirits and tormented souls when he becomes entangled in a madman's plot to kill the Servant, a man chosen by God to exorcise demons from the possessed. When Bobby falls under spiritual attack following the encounter, he must choose between saving others and saving himself.

 
Amazon link: https://www.amazon.com/Servant-Chronicles-Servitude-Book-1-ebook/dp/B07B67PT6B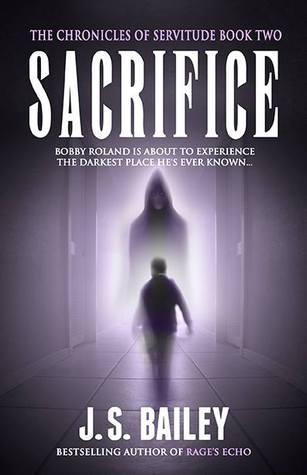 Sacrifice: The Chronicles of Servitude Book 2
Bobby Roland can't catch a break.

Less than a week after Bobby takes on the mantle of Servitude--a position granting him the ability to exorcise demons from the possessed--he finds an envelope taped to his door containing an intimidating note and a picture of a strange woman. When a shadowy figure is abducted off the sidewalk down the street from his house, Bobby can't help but wonder if it's her.
Bobby may not be ready to drive out demons, but that doesn't put a damper on his desire to help those in need. With the aid of his friends and a new supernatural ally, Bobby sets out to find the woman and free her from her captors.
Little does Bobby know he may have bitten off more than he can chew...
Amazon link: https://www.amazon.com/Sacrifice-Chronicles-Servitude-Book-2-ebook/dp/B07B64KWPC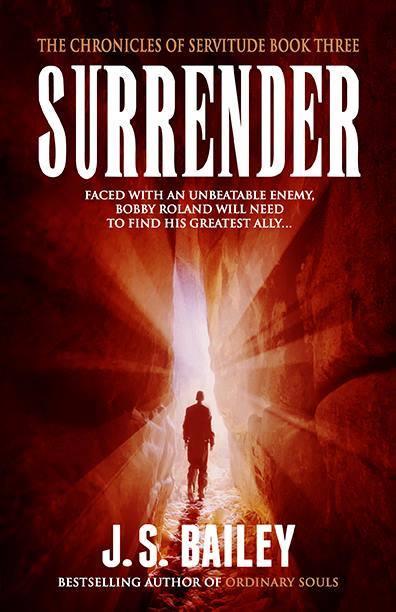 Surrender: The Chronicles of Servitude Book 3
Bobby Roland has spread himself too thin.

Bobby has finally found a demoniac to cleanse. Before the exorcism is complete, he learns that someone is plotting the assassination of a local humanist leader.
When Bobby's enemy, Thane, appears at a party with threats to kill everyone, Bobby realizes he can't save them all on his own. But Bobby doesn't give up easily. He flees town to find help and discovers it in the most unexpected of places.
Can Bobby and his new friend save everyone before it's too late?
Amazon link: https://www.amazon.com/Surrender-Chronicles-Servitude-Book-3-ebook/dp/B07B69MKV6

About the Author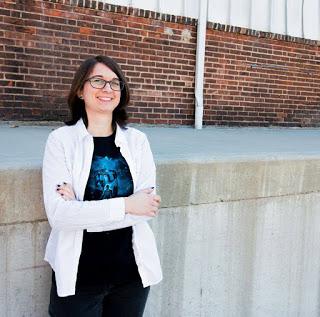 As a child J. S. Bailey escaped to fantastic worlds through the magic of books and began to write as soon as she could pick up a pen. She dabbled in writing science fiction until she discovered supernatural suspense novels and decided to write her own. Today her stories focus on unassuming characters who are thrown into terrifying situations which may or may not involve ghosts, demons, and evil old men. She lives with her husband in Cincinnati, Ohio.
www.jsbaileywrites.com
www.facebook.com/jsbaileywrites
https://twitter.com/jsbailey_author
www.instagram.com/jsbailey_author
Brought to you by: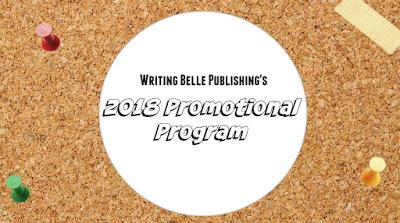 If you're interested in being featured, visit us HERE!
Share:facebook - twitter - pinterest

RAGE'S ECHO: FANTASTIC STORIES FROM J.S. BAILEY