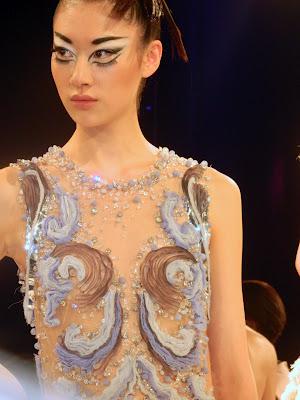 Walking into Rafael Cennamo's presentation on Saturday was a bit how I imagine the Dior showroom.
Gorgeous designs embellished with lace, sequins and intricate, multi-dimensional embroidery for as far as the eye could see!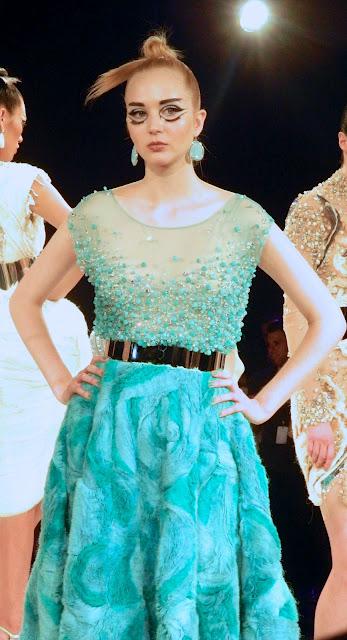 Rafael may be in New York but I think he could easily be a certified couture member in Paris with this red carpet ready collection.
Inspired by traditional Japanese style twisted with a modern edge (see the Obi-like belts done in hard metals) and kimono-like shapes.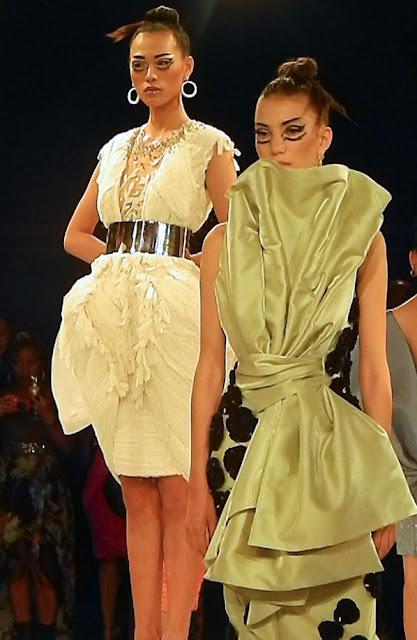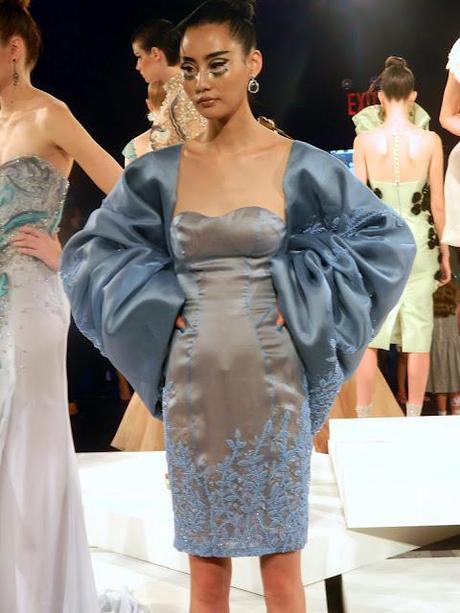 But what I really loved was all the little details like a line of elegant buttons down the spine, netted socks under sexy, metallic shoes and tulle embeded with pearls.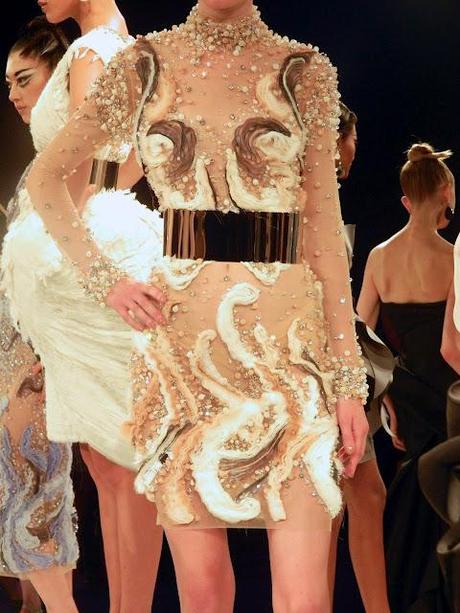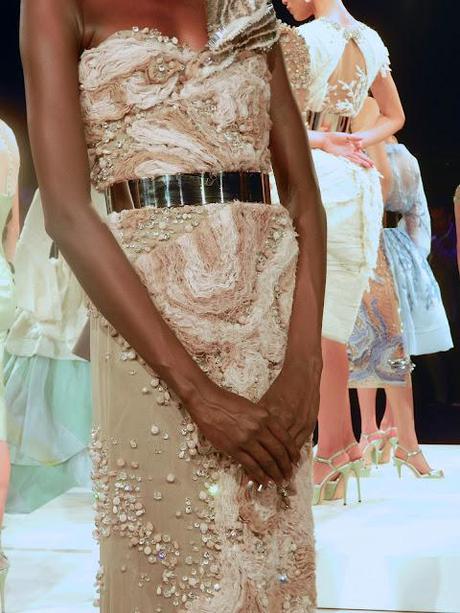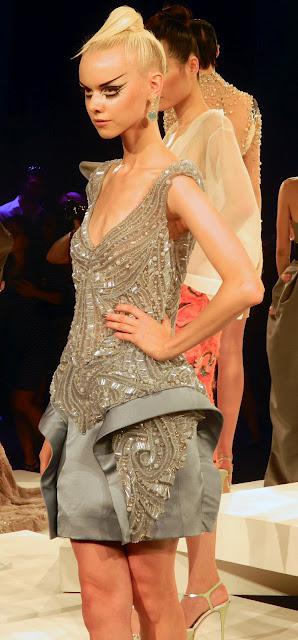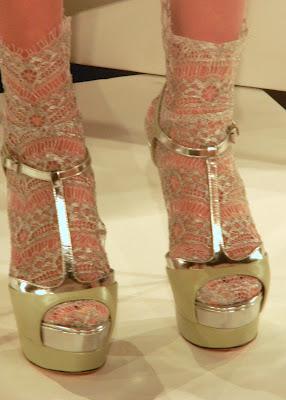 My only complaint comes not from the collection itself but the makeup and models. Every single one looked sulky and bored and hunched over, like a dozen Kristen Stewarts at a Twilight premiere. 

But poor posture couldn't ruin the beauty of these pieces.
It's easy to see why Rafael launched a bridal line in 2010 isn't it?
Thanks to Rafael Cennamo and
Paul Wilmot Communications
!
(All Pictures by The Bostonista)