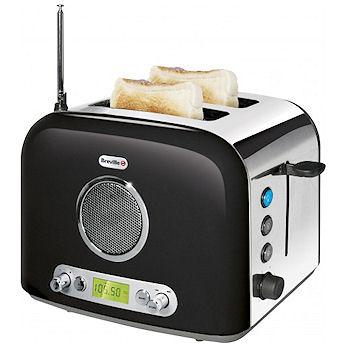 Yes, it's a toaster but also a radio.
The Breville VTT296 is a two slot two slice black toaster and a radio. Cleverly combining two kitchen essentials, the Breville Radio Toaster packs both food and entertainment to deliver perfectly cooked toast and your favourite music, news and sports broadcasts.
So whether you're grabbing some breakfast and need to check the weather and traffic updates before heading out for the day or are winding down with a late-night snack and some relaxing tunes - you only need the one handy and compact appliance.
related posts:
'Bite Me' Toaster
CrazyPC 5.25 Inch Bay Toaster
The Presurfer