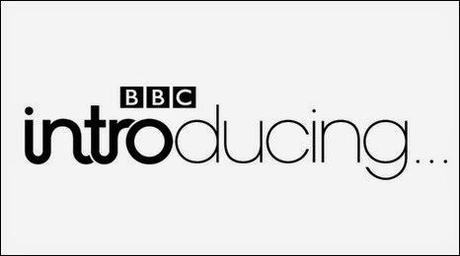 I was disappointed to hear the news that BBC Introducing with Jen Long and Ally McCrae is being dropped from BBC Radio 1, amidst a series of other changes which also sees DJ's such as Rob Da Bank and Edith Bowman also leave the station.  Here's a link to the full news story:
www.bbc.co.uk/newsbeat/27718063
I'm disappointed on a number of levels.
Personally because I know Ally, and have long held him as an example of a hard working guy from a small town outside Glasgow coming good.  Anyone who has met or worked with Ally knows how passionate, helpful, modest and hard-working he is.
Secondly because Ally and Jen Long have both been amazing champions for new music across the UK, Ally in particular for new music in Scotland.  Anyone who has been involved with Scottish music in any way over the last five+ years will know just how much support Ally has given personally, and through the BBC, Scottish artists.  I have nothing against Huw Stephens, and indeed he is one of the few DJ's on Radio 1 I can listen to.  I'm sure he is just as passionate about new music as Ally and Jen.  However, we have gone from a position of having a dedicated two hour Introducing Show in Scotland, to that being limited to 8 Scottish tracks, to now this.  Yes Scottish music will still get played on Radio 1 (how could it not with great breakthrough bands such as Baby Strange, Casual Sex, Prides to name a few) but as someone who cares deeply about promoting new music from Scotland, I worry about our opportunities to do so on our national broadcaster.  Will BBC Scotland get back a two hour introducing show like other regional BBC stations?
But thirdly because, and this is without getting overly political, with Ally's moving on, along with Edith Bowman as well, there is no Scottish voice on Radio 1.  This is supposedly our biggest national radio station, bound to represent and serve the whole UK by it's constitution, and 5 million people in Scotland no longer have anyone who speaks like they do, who sounds like they do, who comes from where they come from.  For young creative people aiming to make it in radio, where are the role models?  I'm sure there is a bigger argument to be had here, and I don't want to just fall into a trap of accusing the UK media of being London centric, and equally I'm not a massive fan of people being shoehorned into a job to fill a certain demographic, but should we as Scots feel this is another knock to our culture, our voices, our young creative people, our accents?
What happens next we shall see, but in the meantime I'd like to wish Ally, and all the BBC DJ's affected, all the best of the future.