Hi everyone,
With the Autumn Racing Carnival coming into full swing over the next few weeks, I thought I'd share my race day recommendations on some products to bring with you to the event as well as others to use to prepare for the day!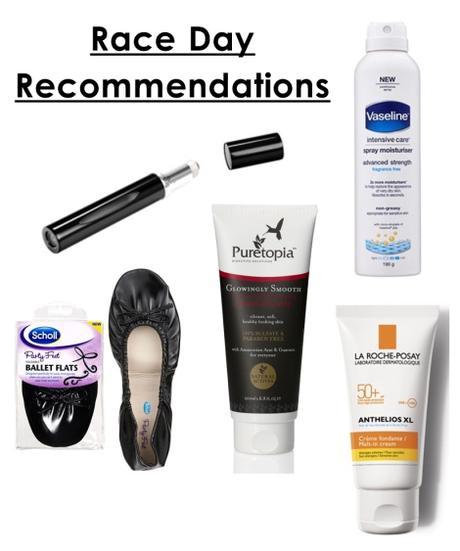 Travalo Touch Elegance Rollerball*
– This rollerball perfume atomiser has become one of my staples and is always in my bag! It's slim and travel friendly and always ensures you can top up on your scent if you're spending a long day outside and your perfume begins to fade.
Scholl Party Feet Ballet Flats – This is perfect to always have in your bag, especially on days where you'll be spending a long time in heels. Great to use when you have any shoe emergencies (like a broken heel) or on days when you want to switch out of your heels after hours in them.
Puretopia Glowingly Smooth Body Polish – To get your skin glowing and smooth for the races, this body scrub delivers on exfoliation and leaving your skin smooth and ready for tan if you opt for it.
Vaseline Intensive Care Spray Moisturiser Advanced Strength – This is my favorite moisturiser since being introduced to it as it's so quick and easy to use (and rub in), it really moisturises, leaves no residue on the skin but looking soft and smooth.
La Roche Posay Anthelios XL Melt-in Cream SPF 50+ - With a 50+ SPF, this is the perfect sunscreen for days when you'll be outside and what I love about this sunscreen is that the formula is hydrating for my normal – dry skin whilst leaving no residue on the skin and helping makeup glide on more easily.
What are your recommendations for race day?


| Bloglovin' | Facebook | Twitter | Instagram |
*This product was kindly provided. As with all my posts, it is 100% honest and of my own personal opinion. For more information, visit my Disclosure Policy.