Some things grow on you.  This poppy sweater by Rachel Zoe is ultra-flattering.  At first, it may look like a weird backward apron / diaper apparatus, but it works.  Let me tell you why.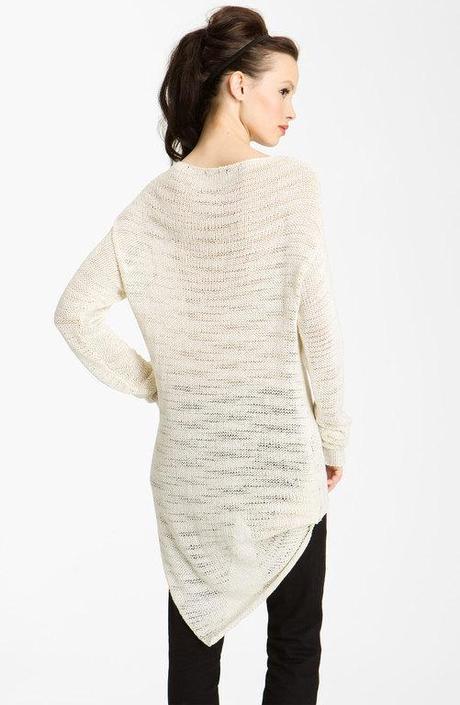 Copyright Rachel Zoe
Asymmetrical designs always flatter.  Probably because they divert the attention from anywhere you would prefer people don't be looking.  The sweater drapes just so.  It is loose enough not to add 20 pounds to your frame.  The back is the best part as far as I am concerned.  Anything that covers your behind when you are wearing leggings or skinny jeans makes you look even thinner.  And its on sale.  L.O.V.E.