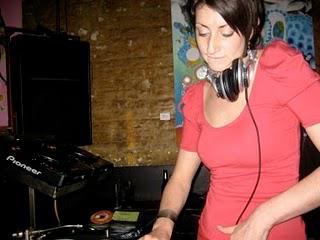 Anyone who's seen one of Rachel Barton's DJ sets knows she has a knack for getting the crowds going. She spins a colourful mix of jackin house, bassy Dirtybird beats and deep techno. She's also had a couple of releases on This Is More and Big In Ibiza, 'Who Knows' and 'Goose Step'.
Remember 'AA 24/7'? It was a big jukey electro tune that did the rounds back in 2009. Rachel's done a remix of it and dropped an exclusive copy through my inbox. She's turned it into an up-front tech-houser, slowed back to a chugging bpm, but with a booming, bassy kick that gives way to that famous steel pan melody. Simple but effective stuff:
Dance Area - AA 24/7 (Rachel Barton Remix)
We have an exclusive mix forthcoming from Rachel next month so hold tight. In the meantime check out her March Mix.