On a day when temperatures reached near-record highs for early March, I had the privilege of going for my first run outside in...well...a long time. And it felt amazing. For someone who loves running, especially outside, Spring not only brings on more favorable weather, but also marks the beginning of race season. I already have a slate of 8k and 5k runs coming up in the next couple months, as well as my half marathon in July, and I am definitely excited to take those on in stride.
Knowing my passion for running, my good friend B sent me a link about
destination races
. Combining my two passions, fitness and travel, these are right up my ally. She clearly knows me well.
I always encourage my readers to explore a new place on foot, since walking around a city can lead you to discover a slew of places you could have missed from the confines of a car or tour bus. So why not step it up to the next level and take a running tour. Admittedly, a race isn't exactly a tour, but you can certainly see a lot as you jog through city streets, or mountainous terrains, or rocky coastal regions.
The Avia Wildflower Triathlons take place at Lake San Antonio in California in the heart of the Big Sur region. There are three race options to choose from: Long Course, Olympic Distance, and Mountain Bike. On top of all the excitement of the competitions, participants get to enjoy camping, wine tasting, live bands and gourmet food during the three day event, scheduled for May 4-6, 2012. I am not much of a triathlete, seeing as my swimming skills are not great and I'm kind of a slower biker. But I would definitely head over to this event just for the festivities and the scenery.
The Carlsbad 5000 is more my style. Known as the fastest 5k, the race takes place in Southern California along the coast, providing runners with a fun and scenic course. Sixteen world records have been set during the race's 27-year history, and the organizers are always eager to see if another can be broken. I consider myself a fast runner, but I'm pretty sure I wouldn't be breaking any records. Still, it would be fun to try my hand at this race, especially since all runners are rewarded with two free beers at the Pizza Port Beer Garden afterwards. Obviously, there are also some healthy options, since most runners are health nuts. The race provides bananas, oranges, muffins, popchips and cereal from Cascadian Farms.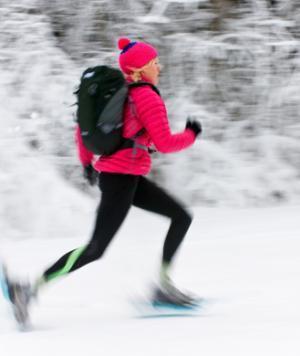 Source: shape.com via Vanessa on Pinterest

For something completely different, the Snowshoe the Bear race in Big Bear Lake, California, challenges runners to not only compete in the cold and snow, but also with snow shoes strapped to their feet. Talk about crazy. Still, it sounds like a fun and exciting race. This is the kind of run where coming in first or achieving the best time would not be a priority. No, I think the focus would be to not die. I've only ever snow shoed a couple times in my life, and in those cases I was walking, and not very fast. This would be a great opportunity to simply enjoy the surroundings, as well as the after party.
Off road terrain running can be a great way to challenge your body, but is also super fun. The Down 2 Earth Endurance races, which take place near Miami Beach, Florida, offer a variety of different options, from triathlons and duathlons to 5k and 10k obstacle courses. But be prepared before you sign up for these races, since their motto is "No Whiners!"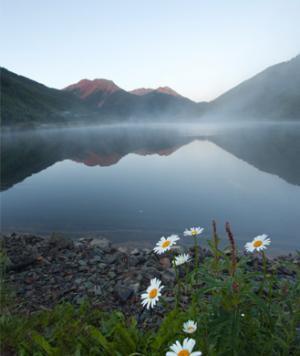 Source: shape.com via Vanessa on Pinterest
Back in my home state, the Devil Mountain Ultra Marathon is an incredibly trying race and is known as one of the toughest in the country. While you can certainly try to the 50-mile or 50k trail run that weaves through the Rocky Mountains, you can also opt for the much less intense half marathon. For those who want to step up their game, the course visits several areas west of Turkey Springs, Chris Mountain, Middle Mountain, Horse Mountain and Devil Mountain. Climbs top out at just over 9,800 feet, with more than 5,000 feet of vertical gain in the 50k and 8,300 feet in the 50 mile. So be prepared to hit an altitude high and be sure to stay hydrated.
Now who wouldn't want to run in the exotic, peaceful ambiance of Hawaii. Well, I certainly would. And if I ever decide to run a full marathon, maybe this is the one I'll chose. The
Kaua'i Marathon
is ranked as one of the top road races in the U.S., and why wouldn't it be? The course follows along the coastline, giving runners great views of the beaches, volcanic peaks and tropical rain forests. There is a gradual climb up to the top of Kalaheo, but I'm sure participants barely notice it thanks to the gorgeous scenery that surrounds them.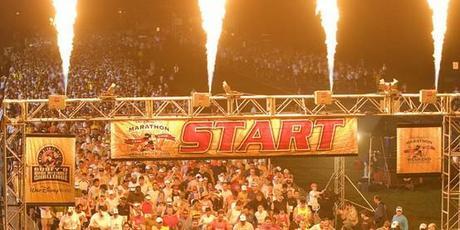 Source: wdwinfo.com via Vanessa on Pinterest
To finish things off, why not try a run through a theme park? The
Walt Disney World Marathon
has become one of the most popular events of the year. It takes place right after New Years in Orlando, Florida, and offers a full weekend of Disney fun. Athletes can participate in a Family 5k on Friday, the half marathon on Saturday and the full marathon on Sunday. Not only do you get to run through Disney World, but characters will be situated along the course, and runners can stop and take pictures with them. The Princess Half marathon takes place a month after the marathon, and is celebrates women's health and fitness. If I were to take part in this, I would totally dress up like Belle from Beauty and the Beast.
I certainly hope these inspired some of you to try a destination race, I know I definitely interested in registering for a few of these next year. And if you choose not to go anywhere, but would still like to run around your home town...go right ahead. If you need more motivation, sign up for a 5k, there are hundreds being held throughout the rest of the year. There's nothing stopping you, but you.