Creating a Fashion Look With RABEANCO and the Kadoorie Tote Bag.

Summer is finally here! Yeah...I don't know about you, but here in Seattle, Spring likes to hang around way too long. I'm totally ready for some long warm days.


Being able to lounge around

at the beach or just a day to hang with my hommies at the mall.

I've created a fashion look that can work for either the beach or the mall.
Have you ever come across fashion brand RABEANCO? No, me either. 
Well a little tidbit about them. RABEANCO originated out of Italy, with the products being designed and manufactured in Asia. This high quality line of leather handbag accessories will tweak every handbag fanatic abroad...whether your looking for a leather and luxury, bright or trendy, or just down right affordable handbags...RABEANCO has it.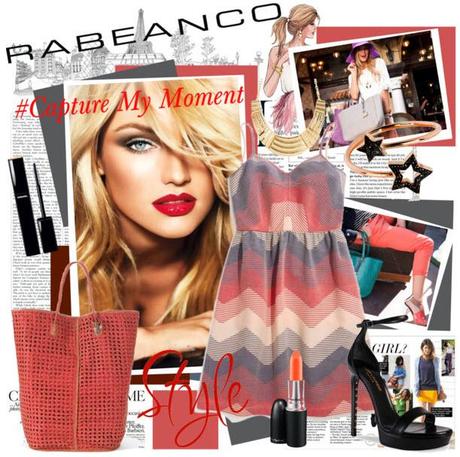 Today I chose RABEANCO'S "Kadoorie Tote Bag" for my summer fashion look. I also chose the soft color tones of pink, gray, cognac, and a light maroon for my fashion collage to illustrate how wonderful these colors go with the Kadoorie tote bag.
I also found a sweet little Madewell "Cami Dress in chevron print". I thought between the Cami Dress and the Kadoorie Tote Bag it would be a summery fashion look. I added a pair of Saint Laurent "Janis 105 Sandal"s and a polished curves metal plates necklace from Icing.com and a Perlota black diamond double star ring.
Now if your just doing a day at the beach; you might want to switch out the sandals for a pair of flip flops or flats. You can definitely capture the moment in this fashion look.
. Next Blogger Network . Check Us Out at Facebook . Tweet Us .