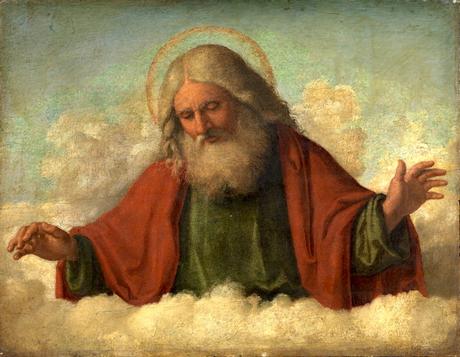 "Is God willing to prevent evil, but not able? Then he is not omnipotent.
Is he able, but not willing? Then he is malevolent.
Is he both able and willing? Then whence cometh evil?
Is he neither able nor willing? Then why call him God?"
―
Epicurus
"Those who can make you believe absurdities, can make you commit atrocities."
―
Voltaire
, Questions sur les Miracles à M. Claparede, Professeur de Théologie à Genève, par un Proposant: Ou Extrait de Diverses Lettres de M. de Voltaire
"Is man merely a mistake of God's? Or God merely a mistake of man?"
― Friedrich Nietzsche
"All thinking men are atheists."
― Ernest Hemingway, A Farewell to Arms
"Being a Humanist means trying to behave decently without expectation of rewards or punishment after you are dead."
― Kurt Vonnegut
"We are all atheists about most of the gods that humanity has ever believed in. Some of us just go one god further."
― Richard Dawkins, The God Delusion
"That which can be asserted without evidence, can be dismissed without evidence."
― Christopher Hitchens
"For those who believe in God, most of the big questions are answered. But for those of us who can't readily accept the God formula, the big answers don't remain stone-written. We adjust to new conditions and discoveries. We are pliable. Love need not be a command nor faith a dictum. I am my own god. We are here to unlearn the teachings of the church, state, and our educational system. We are here to drink beer. We are here to kill war. We are here to laugh at the odds and live our lives so well that Death will tremble to take us."
― Charles Bukowski
"Isn't it enough to see that a garden is beautiful without having to believe that there are fairies at the bottom of it too?"
― Douglas Adams, The Hitchhiker's Guide to the Galaxy
"Religion has actually convinced people that there's an invisible man living in the sky who watches everything you do, every minute of every day. And the invisible man has a special list of ten things he does not want you to do. And if you do any of these ten things, he has a special place, full of fire and smoke and burning and torture and anguish, where he will send you to live and suffer and burn and choke and scream and cry forever and ever 'til the end of time!
But He loves you. He loves you, and He needs money! He always needs money! He's all-powerful, all-perfect, all-knowing, and all-wise, somehow just can't handle money!"
― George Carlin
"To you, I'm an atheist.
To God, I'm the loyal opposition."
― Woody Allen
"There is a tremendous enjoyment in having shaken off the silly, absurdly subjective rules, laws, "commandments" of religion, organized religion. It frees you to enjoy the world and life and people and to learn and love and live and grow." --Me