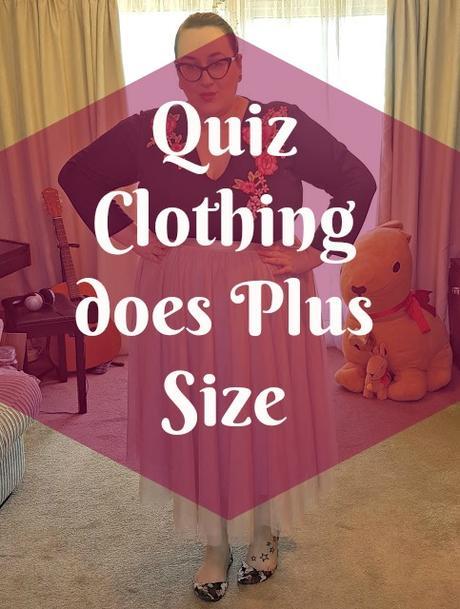 There's a new plus size retailer on the block and i'm here to give you my thoughts...
I was kindly given the chance to pick a piece from the collection to review. There are 69 pieces to choose from and the size range goes up to a decent size 28 - better than other brands starting their foray into Plus Size, but as always i hope this will be extended. There is a look book for the collection, which is being modelling by the amazing Felicity Haywood.
I picked the Navy Embroidered V Neck Dress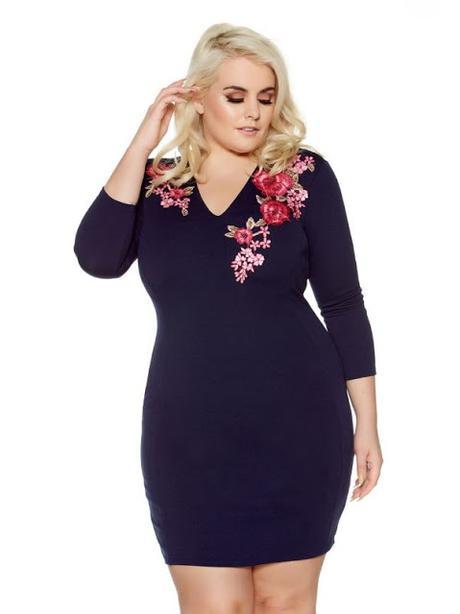 I just really loved the embroidery on the shoulders, how is was almost asymmetric.
I knew however, i wouldn't wear it as a body-con dress as i don't really have confidence for that but i had an idea of being almost ballerina like, so i paired it with my light pink tutu skirt, a bun, as my hair needed to be back so it didn't distract from the detailing.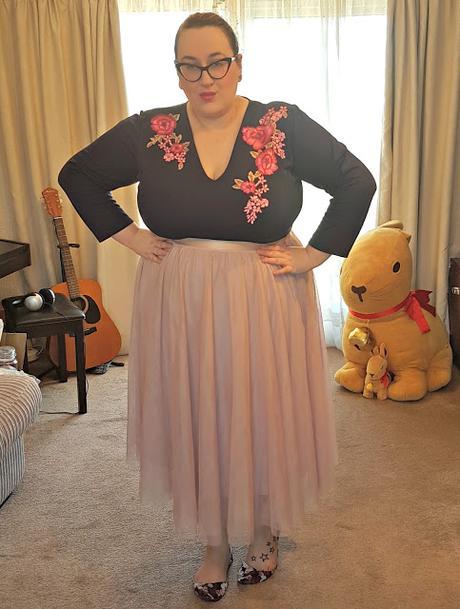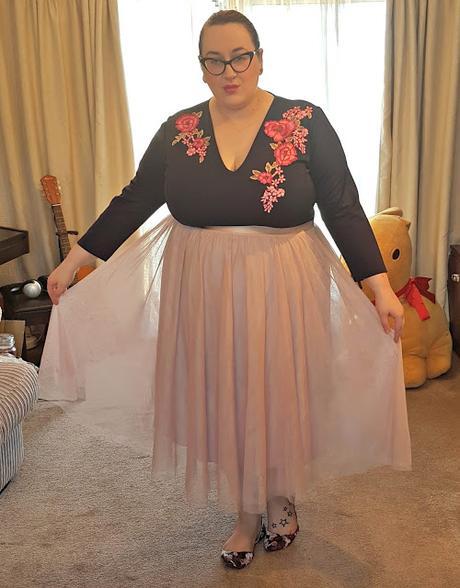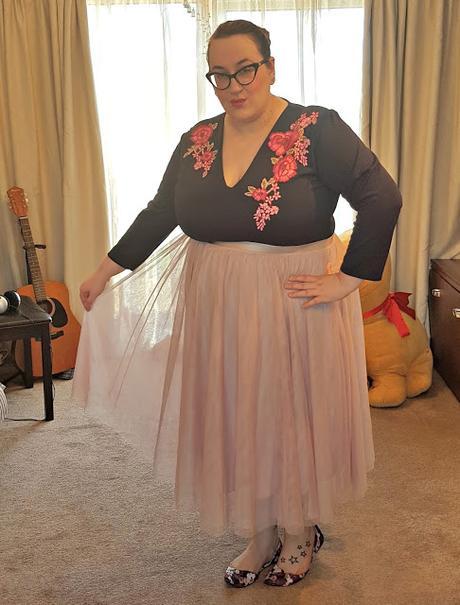 Dress available from Quiz Curve Range.
I order a size 24 and i have to say, the sizing felt very true, the dress slipped on easily and almost looked alright as a body con. The V on the dress is fabulous as it gives a bit of cleavage but still is modest enough for work. I love a 3/4 sleeve and these were a little long but that's probably more to do with my arms. The quality felt good and the embroidery work felt sewn on well.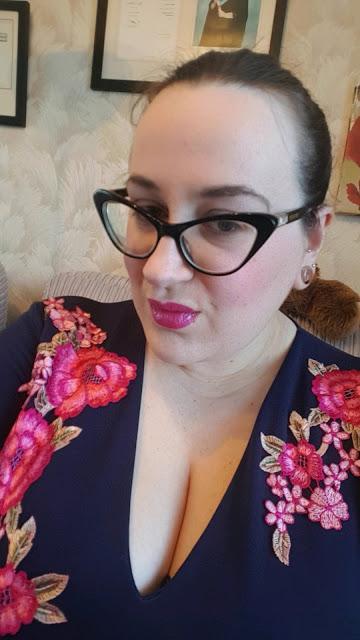 Overall it is a look a little outside my comfort zone, but i kind of love it.
What do you think?