In fact the problem is some will see it as the most racist thing ever written since we've learned to write. The only saving grace is that I found it on Col. Allen West's Website. How hot is this article. Ummm, let's see if this gives you an idea.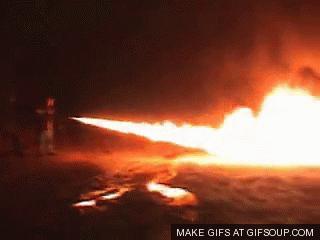 Yup, that's hot.
Now this story was apparently written by a guy named "Michael Smith" which says is a pen name. Wonder why.   LOL. Anyway he claims to be a "Liberal Public Defender, and originally posted at American Renaissance on May 9,
2014http://www.amren.com/features/2014/05/confessions-of-a-public-defender/
It's a bit long, but well worth the read. I hate to admit it, but it does explain a lot of the behavior of those caught up in the legal system.
 What I don't understand, or I thank God for is the millions of Black people who have stepped out of this stereotype. These are your friends, neighbors. co-workers. I know I have them. I'm sure most of us do these days. They add to our lives. For 40 years we all tried to bridge the racial divide, and for most of this group I just spoke of we have succeeded.
In closing I hate to admit it, but the group he talks about are basically a lost cause. I can see, or have seen every action described by the writer. Especially in the NYC court system.
~Steve~——————————————————————————–
Confessions of a Public Defender
Michael Smith, American Renaissance, May 9, 2014
http://www.amren.com/features/2014/05/confessions-of-a-public-defender/
Still liberal after all these years.
I am a public defender in a large southern metropolitan area. Fewer than ten percent of the people in the area I serve are black but over 90 per cent of my clients are black. The remaining ten percent are mainly Hispanics but there are a few whites.
I have no explanation for why this is, but crime has racial patterns. Hispanics usually commit two kinds of crime: sexual assault on children and driving under the influence. Blacks commit many violent crimes but very few sex crimes. The handful of whites I see commit all kinds of crimes. In my many years as a public defender I have represented only three Asians, and one was half black.
As a young lawyer, I believed the official story that blacks are law abiding, intelligent, family-oriented people, but are so poor they must turn to crime to survive. Actual black behavior was a shock to me.
The media invariably sugarcoat black behavior. Even the news reports of the very crimes I dealt with in court were slanted. Television news intentionally leaves out unflattering facts about the accused, and sometimes omits names that are obviously black. All this rocked my liberal, tolerant beliefs, but it took me years to set aside my illusions and accept the reality of what I see every day. I have now served thousands of blacks and their families, protecting their rights and defending them in court. What follow are my observations.
Although blacks are only a small percentage of our community, the courthouse is filled with them: the halls and gallery benches are overflowing with black defendants, families, and crime victims. Most whites with business in court arrive quietly, dress appropriately, and keep their heads down. They get in and get out–if they can–as fast as they can. For blacks, the courthouse is like a carnival. They all seem to know each other: hundreds and hundreds each day, gossiping, laughing loudly, waving, and crowding the halls.
When I am appointed to represent a client I introduce myself and explain that I am his lawyer. I explain the court process and my role in it, and I ask the client some basic questions about himself. At this stage, I can tell with great accuracy how people will react. Hispanics are extremely polite and deferential. An Hispanic will never call me by my first name and will answer my questions directly and with appropriate respect for my position. Whites are similarly respectful.
A black man will never call me Mr. Smith; I am always "Mike." It is not unusual for a 19-year-old black to refer to me as "dog." A black may mumble complaints about everything I say, and roll his eyes when I politely interrupt so I can continue with my explanation. Also, everything I say to blacks must be at about the third-grade level. If I slip and use adult language, they get angry because they think I am flaunting my superiority.
At the early stages of a case, I explain the process to my clients. I often do not yet have the information in the police reports. Blacks are unable to understand that I do not yet have answers to all of their questions, but that I will by a certain date. They live in the here and the now and are unable to wait for anything. Usually, by the second meeting with the client I have most of the police reports and understand their case.
Unlike people of other races, blacks never see their lawyer as someone who is there to help them. I am a part of the system against which they are waging war. They often explode with anger at me and are quick to blame me for anything that goes wrong in their case.
Black men often try to trip me up and challenge my knowledge of the law or the facts of the case. I appreciate sincere questions about the elements of the offense or the sentencing guidelines, but blacks ask questions to test me. Unfortunately, they are almost always wrong in their reading, or understanding, of the law, and this can cause friction. I may repeatedly explain the law, and provide copies of the statute showing, for example, why my client must serve six years if convicted, but he continues to believe that a hand-written note from his "cellie" is controlling law.
The risks of trial
The Constitution allows a defendant to make three crucial decisions in his case. He decides whether to plea guilty or not guilty. He decides whether to have a bench trial or a jury trial. He decides whether he will testify or whether he will remain silent. A client who insists on testifying is almost always making a terrible mistake, but I cannot stop him.
Most blacks are unable to speak English well. They cannot conjugate verbs. They have a poor grasp of verb tenses. They have a limited vocabulary. They cannot speak without swearing. They often become hostile on the stand. Many, when they testify, show a complete lack of empathy and are unable to conceal a morality based on the satisfaction of immediate, base needs. This is a disaster, especially in a jury trial. Most jurors are white, and are appalled by the demeanor of uneducated, criminal blacks.
Prosecutors are delighted when a black defendant takes the stand. It is like shooting fish in a barrel. However, the defense usually gets to cross-examine the black victim, who is likely to make just as bad an impression on the stand as the defendant. This is an invaluable gift to the defense, because jurors may not convict a defendant—even if they think he is guilty—if they dislike the victim even more than they dislike the defendant.
Most criminal cases do not go to trial. Often the evidence against the accused is overwhelming, and the chances of conviction are high. The defendant is better off with a plea bargain: pleading guilty to a lesser charge and getting a lighter sentence.
The decision to plea to a lesser charge turns on the strength of the evidence. When blacks ask the ultimate question—"Will we win at trial?"—I tell them I cannot know, but I then describe the strengths and weaknesses of our case. The weaknesses are usually obvious: There are five eyewitnesses against you. Or, you made a confession to both the detective and your grandmother. They found you in possession of a pink cell phone with a case that has rhinestones spelling the name of the victim of the robbery. There is a video of the murderer wearing the same shirt you were wearing when you were arrested, which has the words "In Da Houz" on the back, not to mention you have the same "RIP Pookie 7/4/12" tattoo on your neck as the man in the video. Etc.
If you tell a black man that the evidence is very harmful to his case, he will blame you. "You ain't workin' fo' me." "It like you workin' with da State." Every public defender hears this. The more you try to explain the evidence to a black man, the angrier he gets. It is my firm belief many black are unable to discuss the evidence against them rationally because they cannot view things from the perspective of others. They simply cannot understand how the facts in the case will appear to a jury.
This inability to see things from someone else's perspective helps explain why there are so many black criminals. They do not understand the pain they are inflicting on others. One of my robbery clients is a good example. He and two co-defendants walked into a small store run by two young women. All three men were wearing masks. They drew handguns and ordered the women into a back room. One man beat a girl with his gun. The second man stood over the second girl while the third man emptied the cash register. All of this was on video.
My client was the one who beat the girl. When he asked me, "What are our chances at trial?" I said, "Not so good." He immediately got angry, raised his voice, and accused me of working with the prosecution. I asked him how he thought a jury would react to the video. "They don't care," he said. I told him the jury would probably feel deeply sympathetic towards these two women and would be angry at him because of how he treated them. I asked him whether he felt bad for the women he had beaten and terrorized.
(Note from Steve) At this point I will give you his response and then link to rest of story. I'll remind you this is not an isolated case. It is a good proportion of black population. I did say I thank God That many have escaped this way of thinking and are part of the human race. I will now say these animals are not part of human race. Are not ever going to be integrated into society. JMHO
He told me what I suspected—what too many blacks say about the suffering of others:

"What do I care? She ain't me. She ain't kin. Don't even know her."
(In other words he don't care if it's your Mother, Sister or child. I'm done)
REST OF SPOT ON STORY HERE!!!!