How was everyone's weekend? Accomplish any Valentine's projects?  My daughter is getting excited for Valentine's day and since she loves decorating her room for each holiday, I whipped up some quick heart garland just for her bedroom.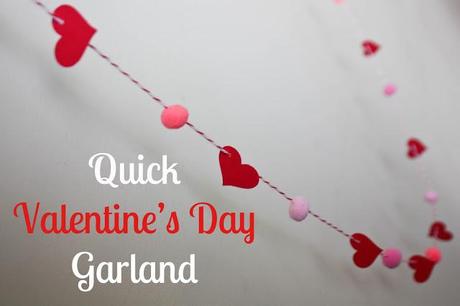 Here's what you need: red/white bakers twine (although you could also use yarn, embroidery thread or even regular twine or string) large embroidery needle heart paper punch  pink/red/white mini pom poms small hole puncher red cardstock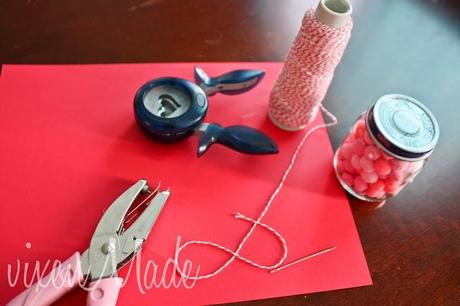 First off, punch your cardstock with your heart paper punch.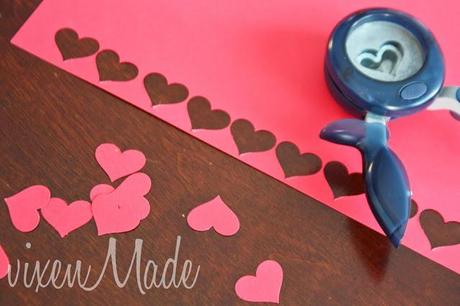 Then punch holes in the top corners of your hearts with your hole punch.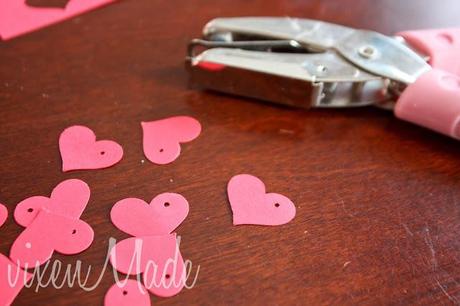 Thread your twine onto a large embroidery needle.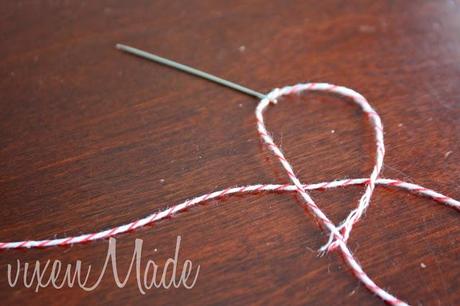 Start with your pompoms.  First make a knot in your twine where you want your pompom to be.  Then poke through the center of your pompom with your needle and thread it onto your twine until you've reached your knot.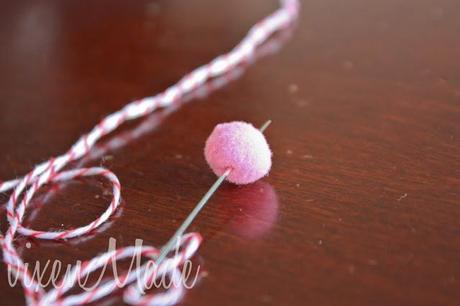 Next, slide on the paper heart.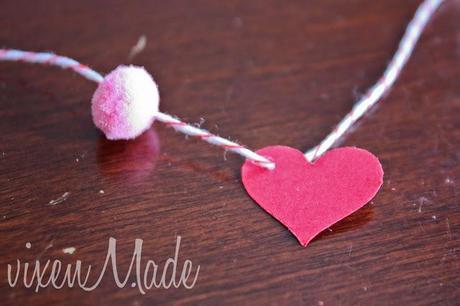 Alternate between the poms and the hearts until you're happy with it.  I also changed the colors of the pom poms throughout.  Just remember to knot the twine wherever you want your pom pom to sit.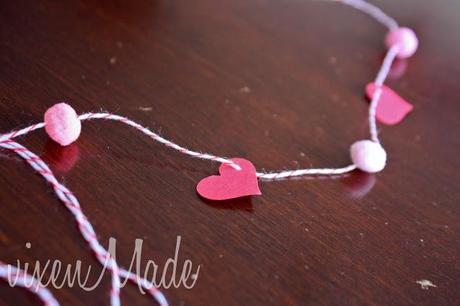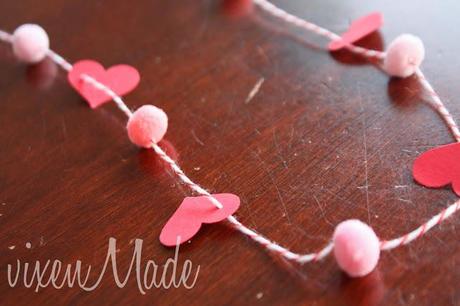 See.  Quick and easy!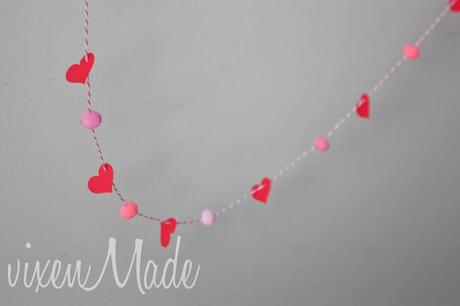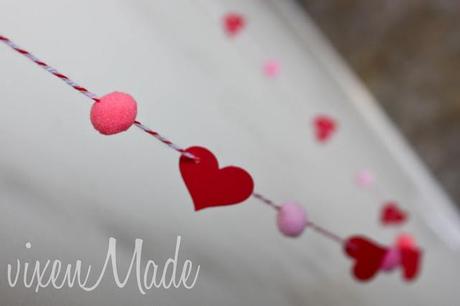 My daughter was so pleased with her Valentine's garland.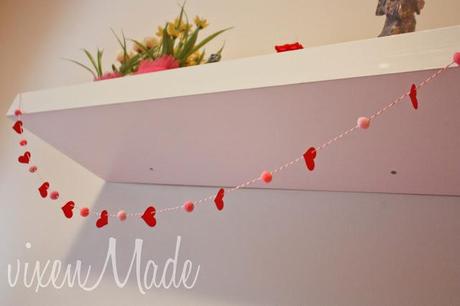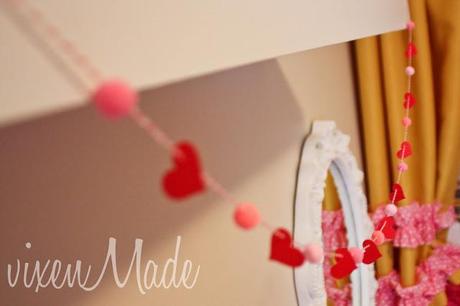 But it's so simple, you could add it to anything around the house!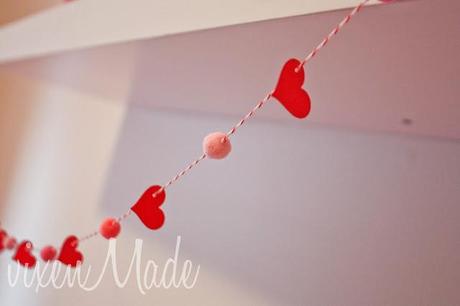 And it goes great with her existing felt Valentine wall decor.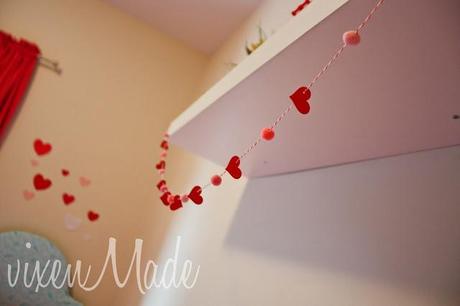 Have fun!!

I link up here!