Best Competitive Analysis Tool
SEMRush – SEMRush is the best Competitive Analysis Tool SEMRush is my all time favorite competitive analysis tool, I am extremely friendly with this platform and today I am sharing few quick tips for my readers.
Don't get worried if  you client  demands in first meeting, It's client's nature  and every client wants something different, unique and high volume in their business. This is the first step of competitive analysis here you can show your client's current good and bad status. And you will get much time to make your strong SEO and content marketing strategy.  Let's start analysis journey at SEMRush tool. Hope you keep enjoying to read this post and share it with others as well.
Just enter Domain name, Keyword or Url.

Find domain overview for desktop and mobile sites, here you can find organic searches, Paid searches, number of backlinks and display advertising.
Desktop Site Overview

What you find in Organic Searches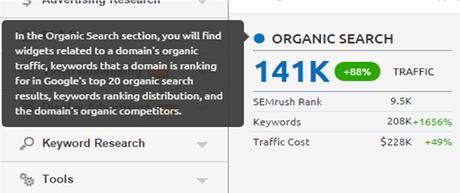 You can find organic search position, volume, CPC, landing url, competitive density, trends and SERP Source on top search terms.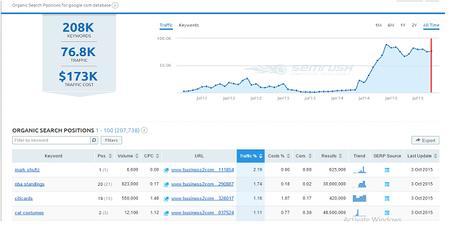 Now you can find keyword distribution from 1 to 3, 4 to 10, 11 to 20…. & 81 to 90. This is the best thing to track your competitor's keywords and make your SEO strategy on those ranked keywords.
Organic Competitors
Oh you have list of competitor's it's good. Otherwise SEMRush helps you to find high competitors, their competition level, high competitive keywords and Search engine keywords.
Hope you know the difference between brand and non brand terms. Have you checked you're your brand and non brand traffic ever? A well brand promotion is also important in online marketing. See this client is missing traffic on brand terms.
Mobile Site Overview
Do you have mobile friendly site? If not then you lose 50% traffic on your website, yes it's true. See below the behavior of mobile friendly site.

Organic Searches for Mobile site
Here you can find top organic keywords and position distribution from 1 to 3, 3 to 10, 11 to 20 for mobile site only.

Backlinks
Here you can find all backlinks, anchor text, referring domains, IPs, and also you can do backlink compression.

Domain vs Domain
This is one of the3 best feature and I always prefer once I do compression for other sites with my client. Here you can find organic, paid and PLA top level keywords and according to my personal experience these are most competitive keywords.

If you find good number of traffic and low hanging keywords in the bulk then you should definitely follow those keywords for your next SEO and content marketing strategy. Also you can find compression on desktop and mobile versions.
Will share deep competitive analysis at SEMRush tool soon.