Thus far this season, it is evident that Liverpool's 1st team squad has lacked strength in depth. With the need to juggle their commitments in 3 competitions – The Barclays Premier League, the FA Cup & the UEFA Europa League (not counting the Capital One Cup as they've already been eliminated) – their 1st team squad will indubitably be very much stretched to its limits into the "business end" of the season. It has been said, and rightly so, by fans and pundits alike that Liverpool are sorely lacking a serious attacking(goal) threat besides Uruguayan livewire Luis Suarez. Case in point, LFC's 2nd top goalscorer in the league at the time of writing(13 December 2012) is a certain "Mr Own Goals".
Here, I'll look at 2 possible signings that Liverpool could/should make in the near future.
Transfer dealings: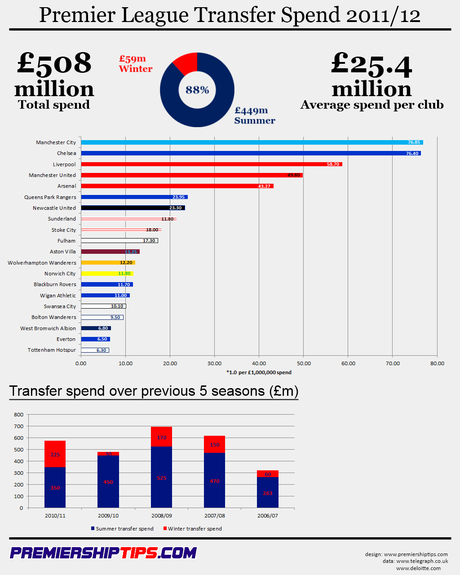 Premier League Transfer Spend 2011/12
2011/12:
Players Purchased
Players Sold
Net
£57.4 million £21.05 million £36.35 million
2012/13 – Correct up till December 2012:
Players Purchased
Players Sold
Net
£28.3 million £8 million £20.3 million
Circumstances:
With then Liverpool manager Kenny Dalglish being backed by the club's new owners(John W Henry & Co), Liverpool emerged as the 3rd highest spenders in the 2011/12 Premier League campaign. Taking that and their inability to qualify for the UEFA Champions League into account, newly appointed manager Brendan Rodgers has had and will have a reduced transfer budget(compared to Dalglish's in 2011/12) to play around with(noting the implementation of UEFA's Financial Fair Play policy).
2 possible signings in the near future(January 2013 transfer window onwards):
(Off the top of my head + Excluding the obvious targets such as Huntelaar – who has since signed a contract extension with Schalke – & Holtby et al)
Ryad Boudebouz(FC Sochaux):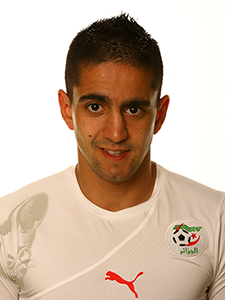 22-year-old Algerian international Ryad Boudebouz would add some much needed creativity – a spark – to Liverpool's attack. Boudebouz, who can play right across the attacking/forward line, has said in the past that he would be looking to leave Sochaux sooner rather than later, so as to display his talents on a grander stage. Sochaux are currently in a precarious position in Ligue 1 – They are in the relegation zone after 17 matches played. Sochaux's Ligue 1 troubles, coupled with Boudebouz's contract having just 18 months left to run, would force them to eventually sell Boudebouz. In fact, in the recent past, Boudebouz has been quoted in the media saying that Liverpool have looked to and want sign him. While Boudebouz's goal return at Sochaux has not been eye-catching (at the time of writing, 21 goals in 145 Ligue 1 appearances), playing alongside Luis Suarez would give the opposition another player to mark carefully, such is Boudebouz's versatility and penchant for flair.
Keisuke Honda(CSKA Moskva):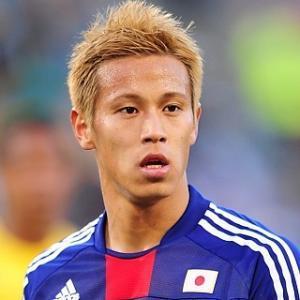 '
Instead of looking for a striker to play alongside or be an understudy to Luis Suarez, a more prudent option would be to sign Keisuke Honda. Honda has proven himself to be a decent goalscorer from midfield, with 26 goals in 74 appearances for Dutch outfit VVV-Venlo and, at the time of writing, 23 in 96 appearances. While that might not impress some, Honda's statistics do look impressive when we take into account his "minutes played". In 2126 minutes(or 25 appearances) for CSKA, Honda has scored 9 goals. That works out to be a goal every 236 minutes(2.5 matches). That ratio – a goal every 2.5 matches – is a good production rate for a midfielder. Another string to Honda's bow would be his set-piece ability. Most notably, Honda has packed quite a punch taking free kicks. Prominent examples would be his converted free kicks against Denmark(in the 2010 FIFA World Cup) and Sevilla(on his UCL debut for CSKA). Honda clearly does not lack confidence and self-belief, what with his bleached blond hair. Similar to Boudebouz, Honda's contract would have 12 months left to run, expiring at the end of December 2013. Prospective new employers would have the upper hand in negotiations with the Russian side over the Japanese international attacking midfielder. What remains to be seen is which club would be able to convince Honda that they'd be the right move for the next stage of his career.
Affordability: (References for market values – Transfermarkt)
With their respective current contracts being at least into the last 2 years, player power is likely to have a greater say in negotiations over either/both players. With Boudebouz's market value at £6.2 million, Liverpool(or another interested party) could probably sign him for a fee below that. The same goes for Honda, whose market value is £13 million. Aged 22 and 26 respectively, both players have yet to reach their peak years(albeit Honda would be expected to peak much sooner, in the next 1-3 years).
With bargains to be had, which would fall in line with Fenway Sports Group's "Moneyball" policy, Ryad Boudebouz and Keisuke Honda are 2 players that Liverpool should not pass up should the opportunity come their way in the near future.