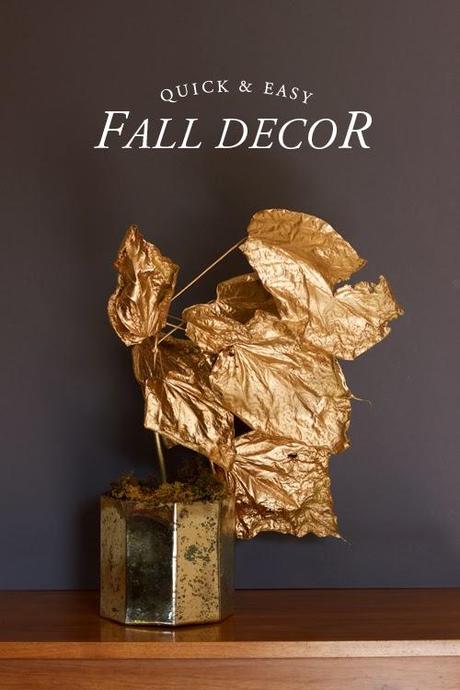 If you're just joining me here on Lars, you'll quickly learn that I have a thing for florals and branches and such. I have my Branch Radar on 24/7 and when I spotted this lovely tree down the street with massive leaves, I knew I had to do something with it. I left the branch out for a few days flat on the ground and when I went to pick it up, it kept its beautiful shape. I decided to spray it and add it to my new hurricanes for a little va va va voom to my house.
Here's what you do: 
Collect your branch of beautiful leaves. Can be any branch with leaves.
Spray it gold. That's usually my solution to everything.
Find a lovely vessel. I just got a few from West Elm and place a chunk of floral foam so it's securely fit inside.
Place the bottom of the branch into the foam.
Cover with moss around the base to cover up the foam.
Boom.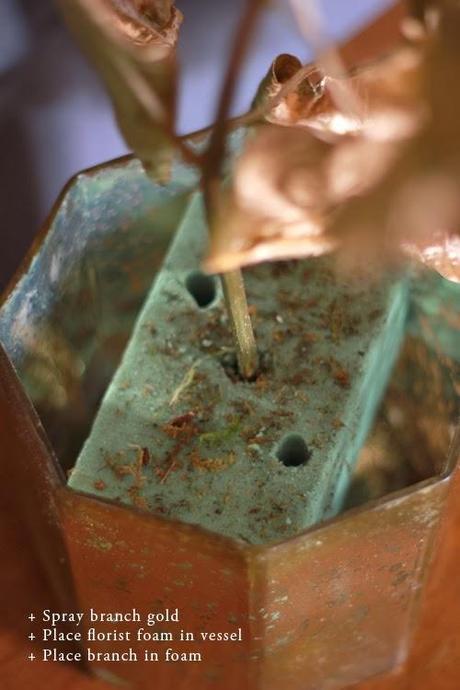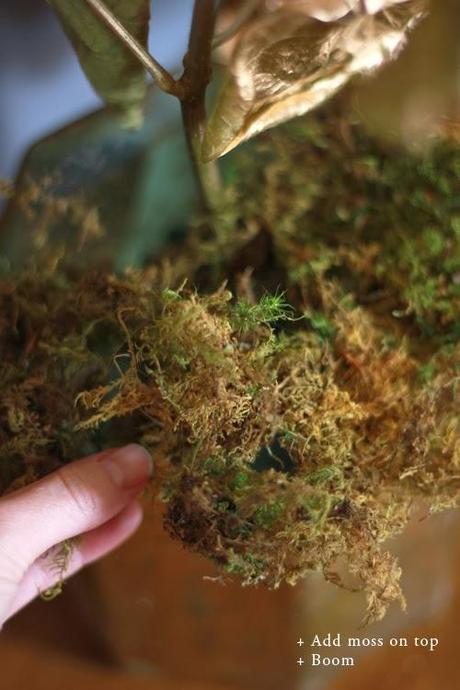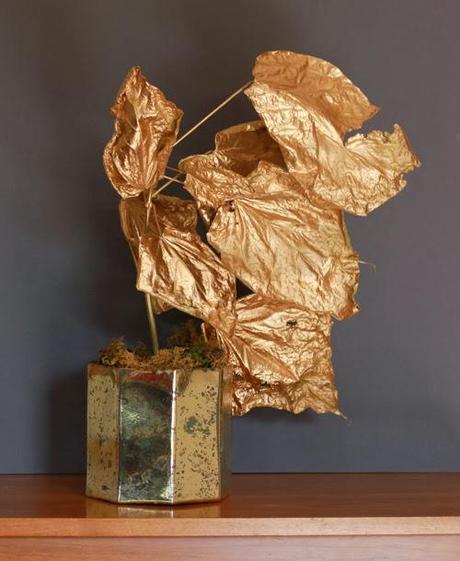 Can gold do wrong?! I don't think so.