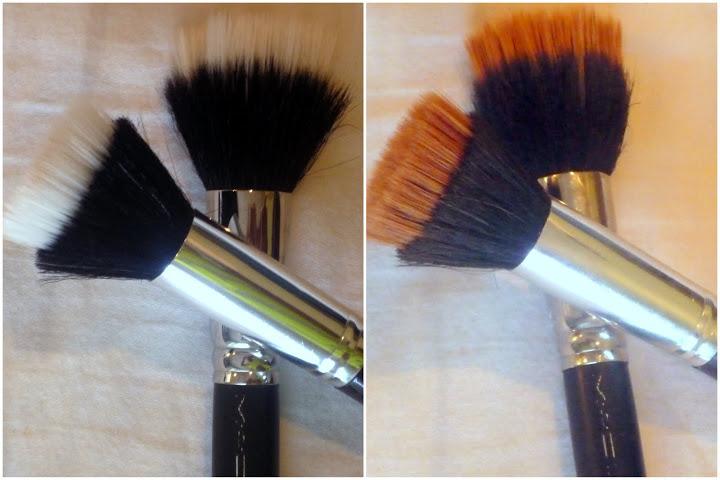 Some days I am straight up lazy when it comes to cleaning my makeup brushes. I have even gone as far as keeping a backup of every makeup brush I own. Then when those are dirty too…Well… I'm back to the same place – Lazyville. It's always then when I need to clean my brushes and use them right away. I tried this quickie and it worked amazingly. Now, I swear by it!
My brushes look brand new all over again. All I needed was a blow dryer and Loreal Go 360 Clean Cream Cleanser (white). This cleanser leaves my brushes shiny, soft, fluffy and ultra clean. It literally melts all the makeup from the bristles. Once I'm done rinsing, I simply hold the brush sideways and use the blow dryer on the low heat to speed dry. Within a minute…my brushes are clean, dry, AND ready to use.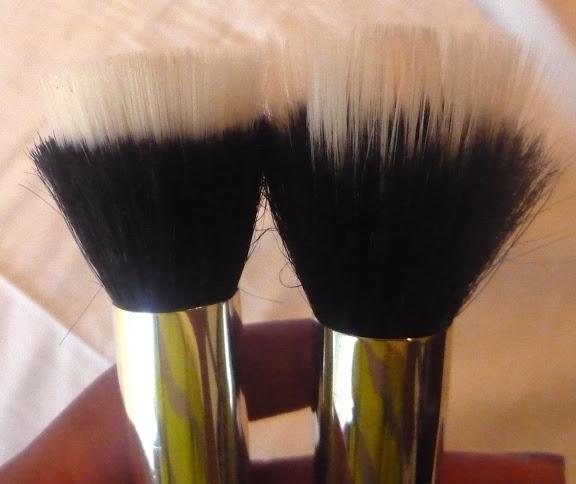 Loreal Go 360 Clean Cream Cleanser isn't as cheap as Alberto Vo5 conditioners - which are another great (cheap) way to cleanse brushes. Baby shampoo is another alternative, too. But the Go 360 is the best for that "almost new" clean in my experience.
How do you clean your makeup brushes in a flash?