Always a good way to start the day as the BOJ drops another 140 TRILLION Yen of stimulus over the next two years.  Last year I warned you that you will need to get used to saying "Quadrillion" the way International monetary policy is heading and it looks like Japan is likely to be the first nation that goes a full Quadrillion into debt trying to boost their economy.  Not immediately but combine what they've got with what they promise and add a dash of inflation (and that's what the BOJ is TRYING to jump start – on purpose) and there you'll be – QUADRILLION.
The Nikkei has, as it should, gone absolutely nuts on this news and is up a very evil-looking 6.66% in eight hours (from 12,200 to 13,000) and that, of course, is a good line to short (/NKD futures) as we knew when they brought in Kuroda (and we knew last January, when I first started pointing out the Quadrillion Yen agenda) – and it was only 89 Yen to the Buck back then – today's little announcement has driven the Yen all the way over 95 (up is weaker), down 7% in a year.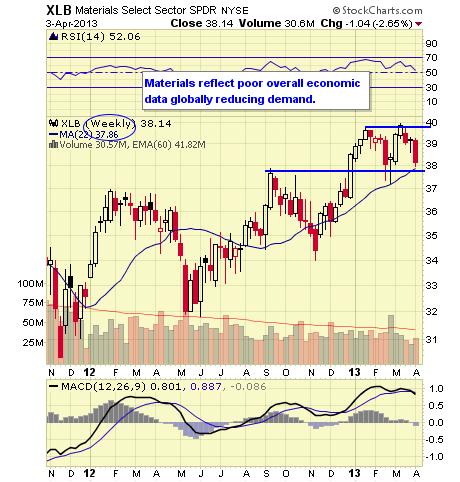 China
is FREAKING out about this – because devaluing currency is THEIR job and they have told the BOJ to cut it out or they'll start devaluing their own currency – the BOJ's response to this warning from China was this morning's announcement to double down on stimulus – so it's more than just islands in the Pacific Japan and China are going to be squaring off over in 2013. 
Also helping the Yen fall this week is Fed speak from the bear camp with Williams yesterday and Lockhart this morning both saying QInfinity may, in fact be finite at some point.  Of course this is just the normal noises from the Fed and later today we get doveish statements from Esther George at 12:30 and Janet Yellen at 5pm so all shall be well(ish) in Fed-land and that should weaken the Dollar (now 83.50 on Yen decline) and help the market and commodities.
Speaking of economies that need help – ha ha NYMEX traders and yay us as oil falls to $93.50 this morning.  That's down a nice $3.30 from yesterday and good for $3,500 per contract on…
This article will become free after 48 hours (see below for free content). To read the rest of this article now, along with Phil's live intra-day comments, live trading ideas, Phil's market calls, additional member comments, and other members-only features -
Subscribe to Phil's Stock World by clicking here
.