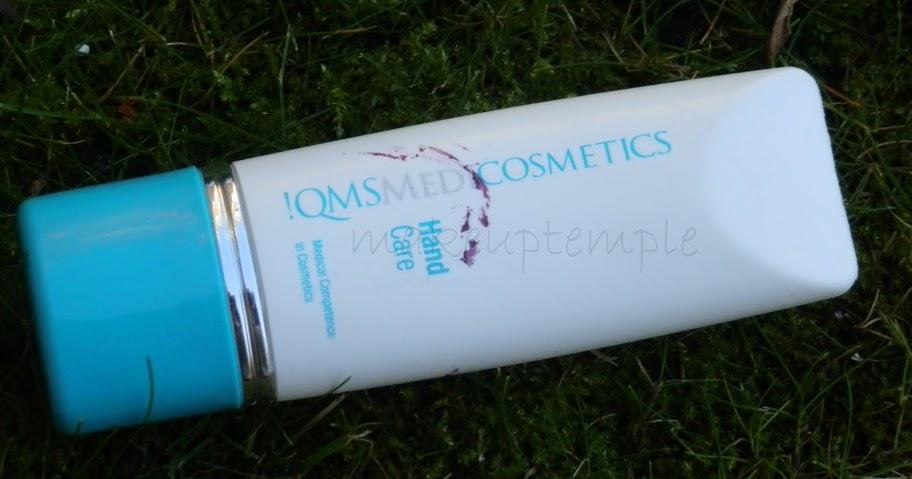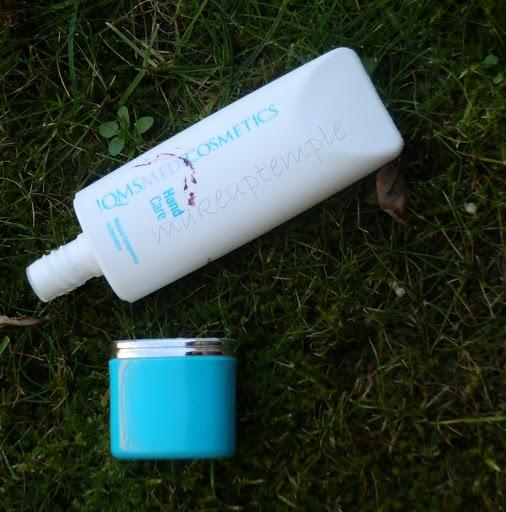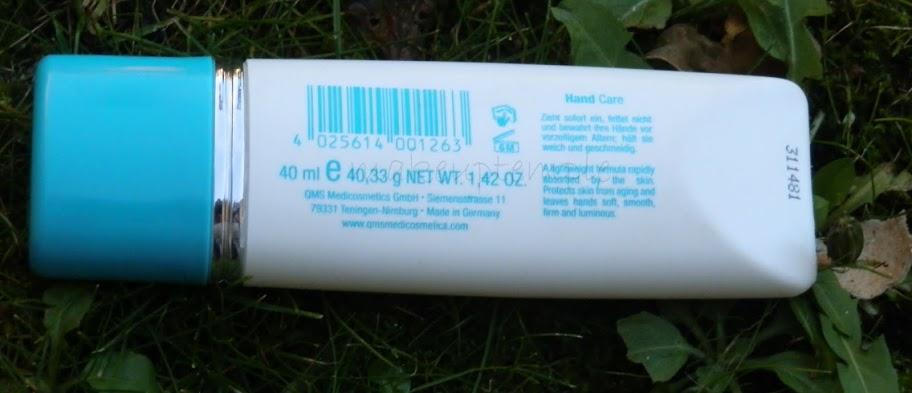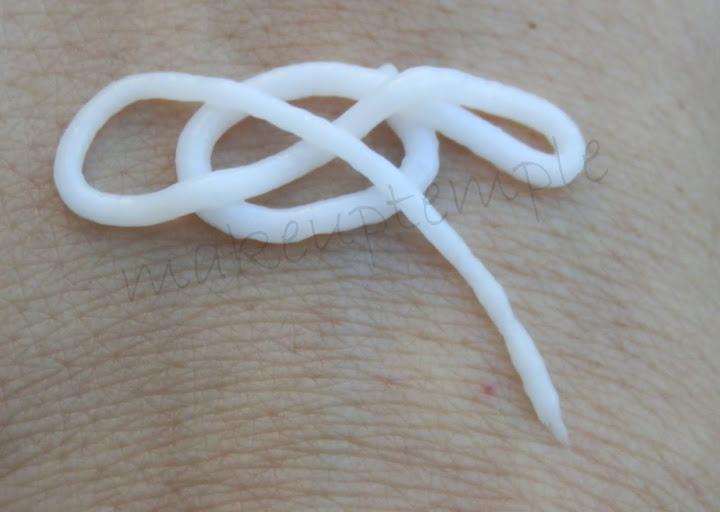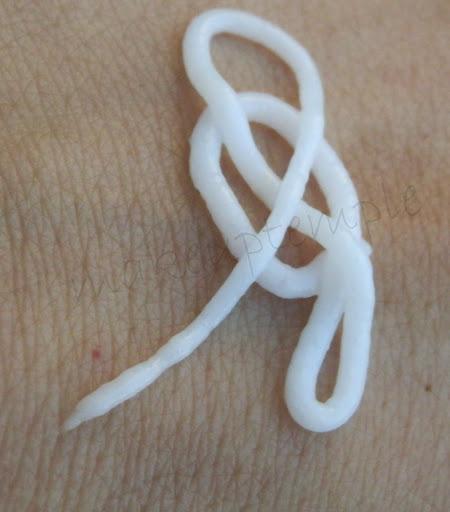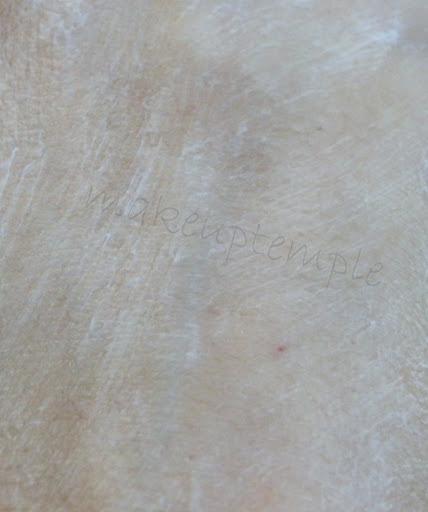 QMSMedi Cosmetics is formulated by Dr. med. Erich Schulte, an aesthetic surgeon, lecturer and international authority on skin aging and skin regeneration, based on research led, collagen enhancing technology to create a bespoke regenerative system of skincare.
As you can understand it is a German Brand, Do not get me wrong I like German Brands, they are mainly good. So when it comes to this hand cream, it is an anti aging hand cream,  I do not have any wrinkles on my hands so I can not say that Oh this product really works on wrinkles but I am using it just as a precaution. What I feel when I put this product on to my hands is tingly feeling like when you but lip enhancers on your lips you get the same feeling, it cools the area, and makes my hands soft.
When you first put on to your hands before blending it on to skin it feels like it is close to our Norwegian Formula Hand Creams but it is not.
It leaves a silky, non oily structure, easy to use, easy to carry on your bag, it has a quite subtle smell, I also use as a cuticle cream, it makes cuticles uber soft and I can easily push them.
This is a sample size product, as far as I am aware not available to purchase in the shops.
Normal Size is 75ml and this is a 40ml Sample
I have received this for review purposes only you are reading my honest reviews as always