You are never too old to set another goal or to dream a new dream.
C. S. Lewis
When we entered school at a very young age, we were asked what we want to be when we grow up. Most of us would want to be a teacher, doctor and popular professions that we then thought is the best for us.
Most of these dreams changed when we entered college and sometimes the latter changes a bit/entirely when we enter the corporate world. Goals change and we long for something that truly reveals who we really are. An explorer, a wanderer, a writer or sometimes a puzzle maker.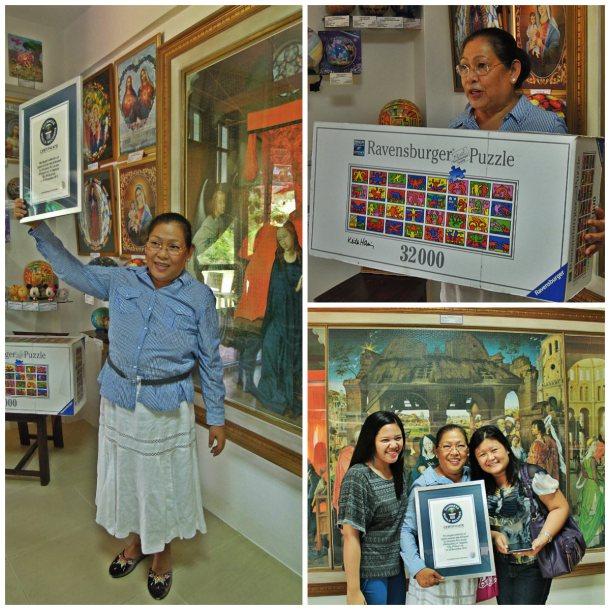 This is what happened in the case of Ms. Gina Gil- Lacuna or Mommy Gina as we call her, the Guinness World Record Holder for largest collection of puzzles made by a single person. Her puzzles are from different sizes and forms. They came from different countries she visited.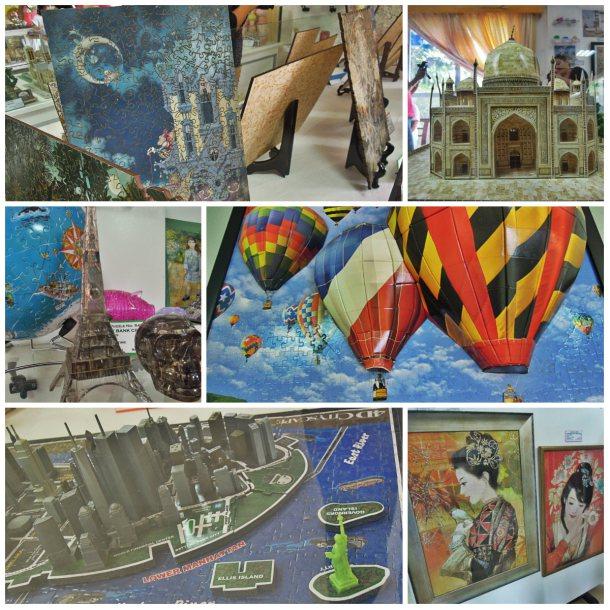 The theme of her puzzles are from art works from painters like Picasso, Van Gogh, Monet and there puzzles that depict topics from pop culture.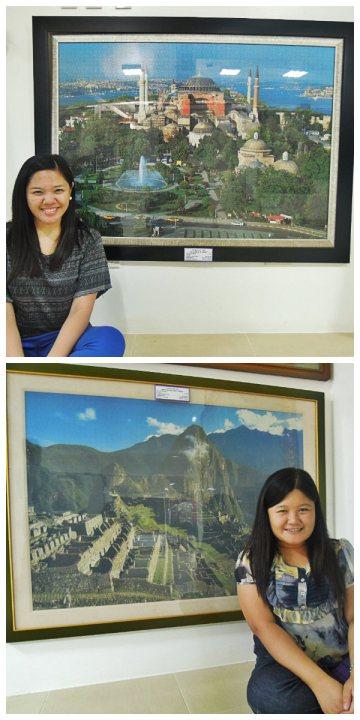 We particularly adore the puzzles that has subjects of beautiful landmarks like Manchu Picchu and Istanbul.
She has 1,028 puzzles in her collection it is on display on Puzzle Museum Bed and Breakfast. Her first puzzle was built 27 years ago, it has 5,000 pieces that is dedicated to her son. The Surrender of Granada by Francisco Padilla Ortiz took her 1 year to finish.
This 1.3 hectare property which is an hour and a half drive from Manila has 11 well-appointed rooms, swimming pool, indoor Jacuzzi, massage service and business center services (wifi, scanning and facsimile). They also have the souvenir shop that sell puzzles for guest an visitors who want to try puzzle making.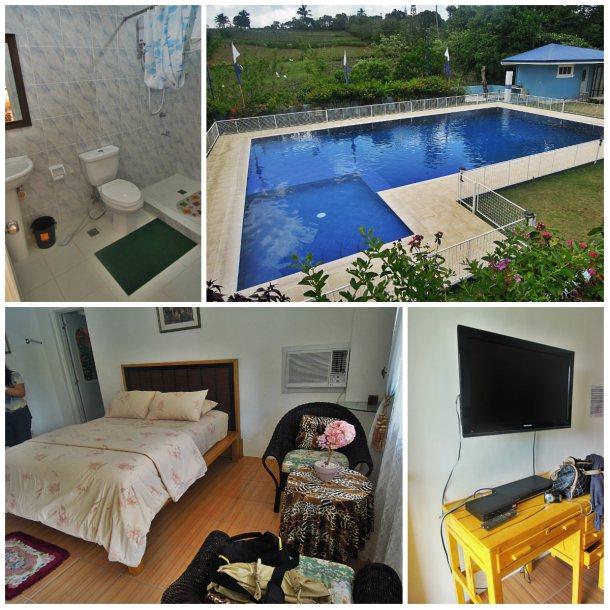 The place was serene and beautiful with a view of pineapple plantations, trees and flowers. This is a welcoming sight, for guest and visitor who want to see the Puzzle Museum. We were greeted by the puzzle maker who toured us in the Museum. She is very passionate in presenting the stories behind the puzzles.
They allowed us to use the connecting rooms SUNFLOWER AND SAMPAGUITA  that is perfect for a family's weekend getaway. It is spacious and beautifully decorated.
They serve food is made from organic farm grown produce. Their house specialty is their freshly made pineapple juice and their coconut cream pie. They also serve lunch and dinner that is served in the coffee shop. There also herbs and plants for those who want to test their green thumb.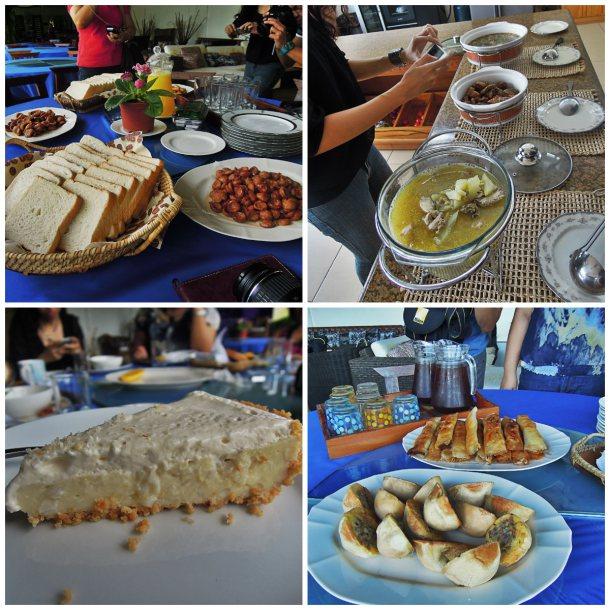 More than the amenities and facilities of this unique Bed and Breakfast, we particularly love their friendly and accommodating staff like Kuya Arnold from the museum who gladly answers our queries, Ryan the cook who prepares the meals and ates in the kitchen who wears their warm smiles.
The entrance fee for  seeing the Puzzle Museum is free for checked-in guest and Php 100.00 for visitors.
HOW TO GET THERE
 Via Private Transportation1. From Metro Manila, take SLEX (South Luzon Expressway) and take Sta. Rosa exit.2. Drive along Sta. Rosa – Tagaytay Road.3. Turn right when you reach Tagaytay – Calamba Road.4. Continue driving to Tagaytay – Nasugbu Highway.5. Follow the signs to Puzzle Mansion. There's about 10 from Tagaytay Market.Via Public Transportation1. Take a bus bound to Nasugbu, Batangas. Alternatively, coming from Tagaytay Market, you can take any public utility vehicle going to Alfonso, Cavite; Nasugbu/Calatagan or Balayan, Batangas.2. Ask to be dropped off at Radar-Taas of Brgy. Asisan3. Take a tricycle ride to the Puzzle Mansion. You can also wait for the Puzzle Mansion's free shuttle service picking up guests at the highway.
Puzzle Mansion, Purok 4 Cuadra
St. Barangay Asisan, Tagaytay city, Philippines
Call them for inquires or reservations
Tel: 02 661 0019/ Tel: 0905 225 0229
Find them in Facebook:
https://www.facebook.com/PuzzleMansion
And follow them in Twitter:
https://twitter.com/PuzzleMansion